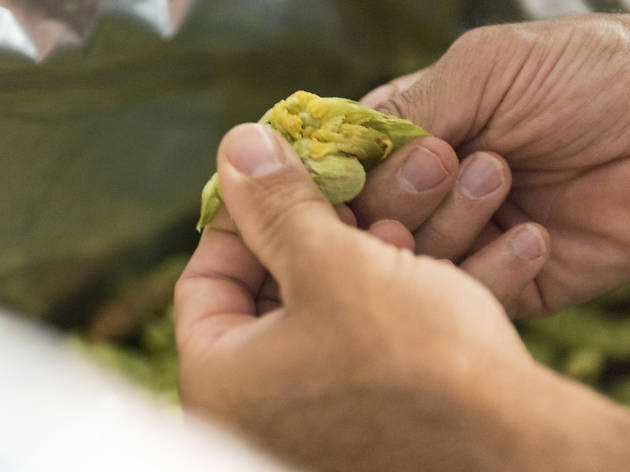 Eight craft breweries from the High Country Brewery Trail will be coming together in one place for a celebration of beer, music and good times
What gives beer its distinct taste? The answer is hops, the hebacious perennial that has been used in the brewing of beer since the ninth century. And the brewers of the High Country think that's worth celebrating.
The eight craft breweries that make up the High Country Brewery Trail in northern Victoria get together once a year to celebrate local produce, music, and of course, beer. High Country Hops is held at a different brewery every year, and the festival features food stalls, performances, children's entertainment, musical acts and lots and lots of beer, including limited releases and specialty brews made just for the occasion.
The festival celebrates the completion of the hops harvest, and the beers on offer will use local produce as much as possible. Many beers use hops to imbue beer's signature bitterness, but the High Country breweries want to make the most of its flavour and aroma.
This year's festival will be held at Bridge Road Brewers in Beechworth, whose pale ale was named number nine in Australia 's Hottest Craft Beers of 2017 poll.
Bridge Road has produced a wet hop beer to highlight the unique characteristics of the plant, rather than the more common dry hop variety. It has a short shelf life and will be available during the festival.