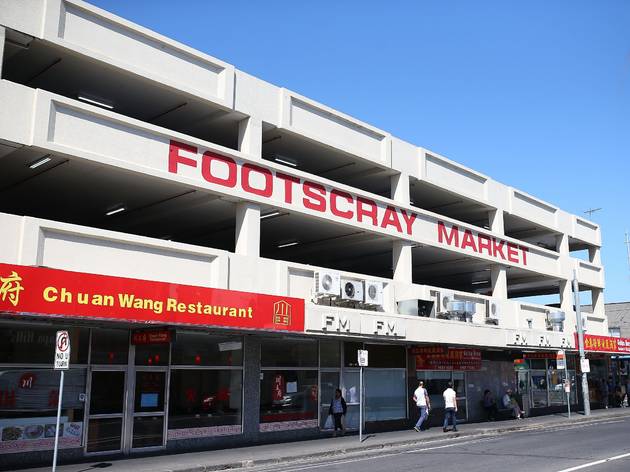 How is gentrification changing Footscray?
Time Out held a panel discussion on the gentrification of Footscray and what's next for this burgeoning suburb – here's what went down
On Thursday, October 11, Time Out Melbourne and Footscray Community Arts Centre put on a panel discussion about the changes afoot in Footscray and its impact on the community. The talk was centred around Footscray's history, its thriving food scene, its passionate residents, and how it's dealing with the onrush of gentrification.
Clearly, it's no surprise that Footscray is all anyone is talking about right now. Franco Cozzo's beloved Italian furniture shop continues to do roaring trade, Laneway Festival is bringing in bigger and bigger crowds since moving from the city in 2010, and you can still scoop up goat curry with fresh injera, slurp on pho and hunt down the best cannoli in town (at T.Cavallaro and Sons) all in the same street.
But the last few years have brought plenty of change for Footscray and its residents, including a major upgrade of Footscray station, the loss of much-loved Olympic Doughnuts, an influx of new restaurants and bars, and the seemingly constant construction of high-rise apartment buildings.
So what's the next step? Do current Footscray residents and business owners just accept the change, or is there something that can be done to keep the spirit of this suburb alive?
In partnership with Footscray Community Arts Centre, we assembled a panel of experts to tackle this interesting, evolving and somewhat controversial topic. Award-winning journalist and filmmaker Santilla Chingaipe was joined on stage by Yorta Yorta woman Karen Jackson, director of the Moondani Balluk Indigenous Academic Unit at Victoria University; architect Alan Pert, director of the Melbourne School of Design; barbecue specialist Steve Kimonides from Kingsville's Burn City Test Kitchen; and Western Bulldogs superstar Izzy Huntington. The discussion was moderated by writer and critic Sonia Nair.
The panel prompted fascinating conversation from each panelist, all of whom live, work or have serious ties to Footscray and neighbouring western suburbs. Naturally, a discussion about gentrification in a much-loved suburb like Footscray garnered interest from local residents, and they were out in full force, repping their westside pride.
We began our discussion with a universally recognised truth: that it's Footscray's multiculturalism that's fostered such a sense of community in the suburb. Chingaipe recalled how "amazing it is to see people from geographically different places around the world, from Vietnam to the Horn of Africa, living in such close proximity to each other."
The migrant communities that have come to call Footscray home have in turn given back to the suburb with touches of their home countries – and everyone agreed that this was something that needed to continue. "Diversity is a great thing for cities," said Chingaipe. "Not just cultural diversity, but age and cultural economics, too. It's important for long-term sustainability."
For long time Footscray and west side resident Karen Jackson, Footscray is Footscray Community Arts Centre. As Karen stated on the panel, "it's the place that brings together Aboriginal people, blackfellas, not just from the western suburbs but also people from across the river."
Alan Pert spoke on the need for affordable housing, noting that "housing is the backdrop of gentrification". Pert also spoke on inclusionary zoning, which he explained meant that developers "have to make a contribution to the public good". He mentioned that a precinct plan was in Footscray's future, and that "the only way it will work is to open a dialogue with the community".
One of the biggest takeaways from the discussion was how both new businesses and Footscray residents could push back against gentrification. Kimonides spoke to new businesses, urging them to get to know the locals first: "Get out there, go into their shops, try their food and talk to them."
For residents, Chingaipe mentioned putting support behind local businesses, noting that Footscray Community Arts Centre had plenty of avenues for community members to give back.
Inspiring these types of questions and this vibrant conversation is exactly what Time Out hoped to do with this talk. What became evident as the talk went on was just how much furious passion residents have for the west, and to see it change for the worse would be to lose part of their own identity. As the panel and our audience discussed, there is still more work to be done, on both a community and council level. We look forward to being part of that productive dialogue as Melbourne's west continues to grow.
The best things to do in Footscray
Not only is Footscray a great place to explore the arts, it's also known for its thriving food scene, with few better places to get authentic Vietnamese and African cuisine in Melbourne. Take a look through our area guide for the best things to do in Footscray.
Best selling Time Out Offers