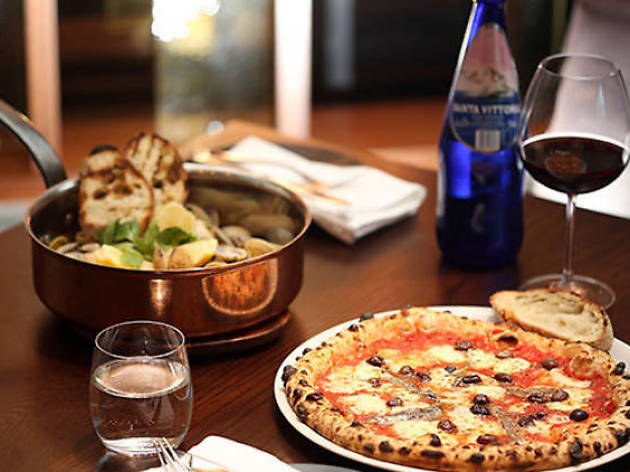 Mangia, mangia! Make like Sophia Loren and eat all the spaghetti
Eat all the saucy pasta and drink all the wine at the Italian Food and Wine Festival, where punters will be treated to the best parts of Italian comfort food. There will be countless pizza slices from Melbourne favourites DOC and 400 Gradi, who will be joined by Kyneton's La Bonta and Melbourne's Trattoria Emilia and Bar Idda.
Meet chefs Johnny di Francesco (400 Gradi), Rosa Mitchell (Rosa's Kitchen and Rosa's Canteen) and more. Check out the Gourmet Traveller Food Market to shop for the best Italian deli goods in one place. You'll find 250 of Italy's finest vino and Italian-inspired Australian wines, coffee, olive oil, salumi, cheeses, pasta, gelati and more. Check out the live food demonstrations by Danny Tonin and Pasta Classica to learn about pasta and mozzarella making, and meet Italian winemakers to find out the best tipple for your pasta dishes.
Master cocktail maker Matt Bax will be pouring Negronis, Americanos and spritzes at Bar Americano's pop-up bar so don't miss this event highlight.