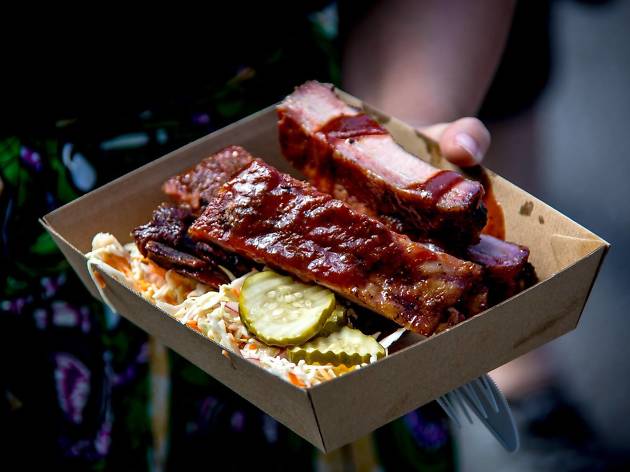 Sink your teeth into meat and music at this weekend fest at the Showgrounds
After putting their best beef forward in Sydney, Meatstock Festival is headed to Melbourne for an all-out feast of meat, music and fun vibes.
Running from Saturday April 22 to Sunday April 23, Meatstock will bring all your favourite 'b' words to the Showgrounds: bands, barbecues, beards and barbers, butchers, bourbon and beer.
Their roster of food vendors includes Fancy Hanks x Red Gum BBQ, Burgers by Josh, Smokin' Grill Barbecue, Burn City Smokers x Jack the Ribber, Rangers Texas BBQ, Parilla Argencchino and more. The two-day line-up will feature demonstrations, workshops and competitions, including the 'Barbecue, Butcher and Barber Wars'.
They've beefed up the event with live music too. Enjoy the Delta Riggs, Davidson Brothers, Skyscraper Stan, The Tommyhawks and more on stage while digging into some craft beer and craft beer on offer.
Tickets are on sale now.