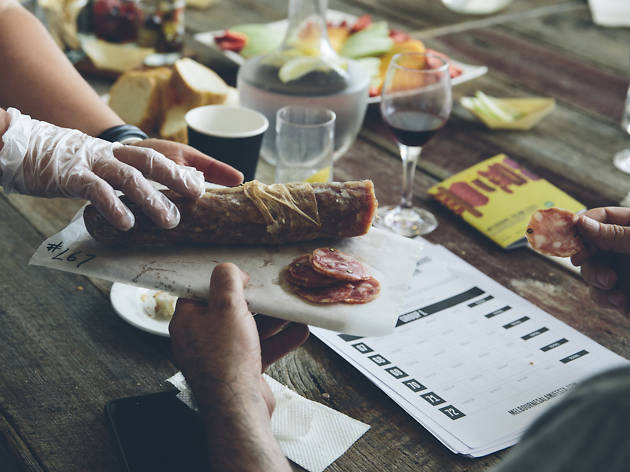 Melbourne's favourite salami celebration is back for a two-day sausage fest
One thing's for sure, Melbourne – you really, really love salami.
Back for its sixth year, the Melbourne Salami Festa will be a celebration of all things sausage. Over two days in October, punters can get amongst plenty of salami tastings and intense competition as local makers compete for the Best Home Made Salami prize.
This year, the grand prize will be chosen by a panel of cooking experts, including Frank Camorra from Movida, Alfredo La Spina from Bar Idda and Ready Steady Cook chef Adrian Richardson.
The event will be taking place at northside food truck park Welcome to Thornbury where they will be setting up the Grand Salumi Garage, a haven for artisan makers who will be exhibiting their best smallgoods all weekend.
In addition, you can expect tastings, a day and night market, and demonstratoins for budding salami artists. Live music will be your soundtrack to this much-loved festival as well. Tickets are on sale now, and expected to sell out – so get in quick, meat-lovers.