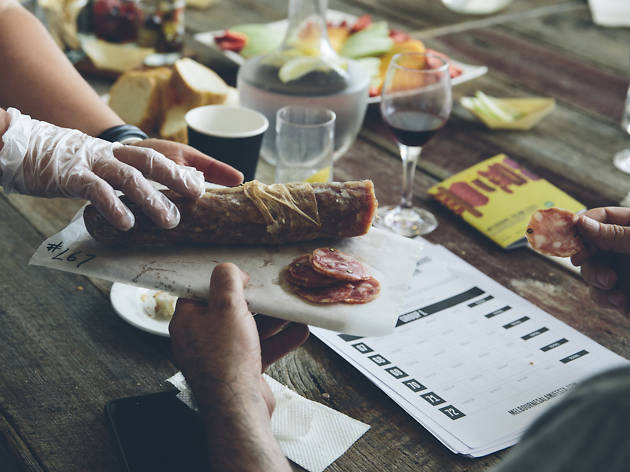 Melbourne's favourite salami celebration is expanding to a two-day sausage fest
One thing's for sure, Melbourne – you really, really love salami. Last year, the annual Salami Festa drew more than 6,000 people to the Northcote Town Hall, where punters sampled more than 30,000 slices of homemade salami.
Back for its fifth year, the festival will run for an extra day. The big competition for the best salami is back this year, and choosing the winner will be a panel of experts, including Rosa Mitchell of Rosa's Kitchen fame and Frank Camorra from Movida.
In addition, you can expect tastings, a day and night market, and demonstratoins for budding salami artists. Live music will be your soundtrack to this much-loved festival. Tickets are on sale now, and expected to sell out – so get in quick, meat-lovers.