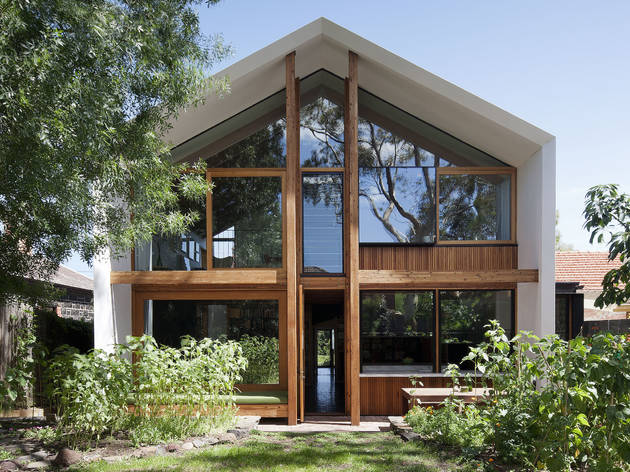 1/8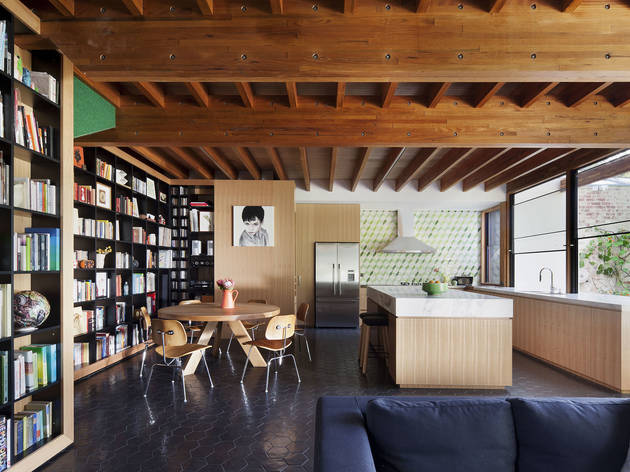 2/8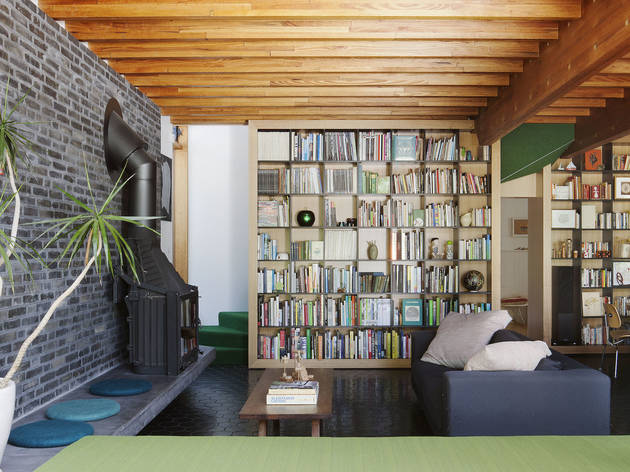 3/8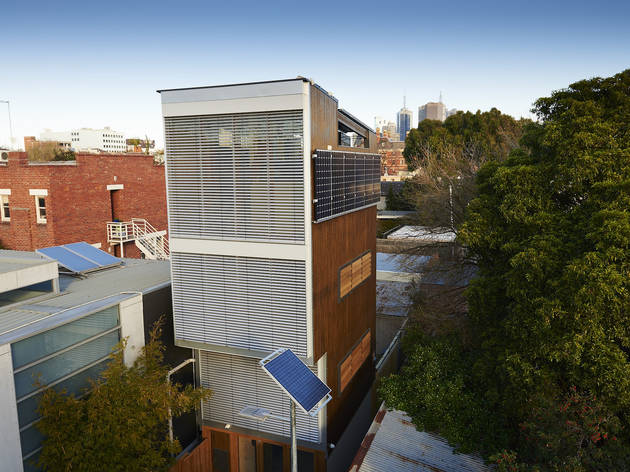 4/8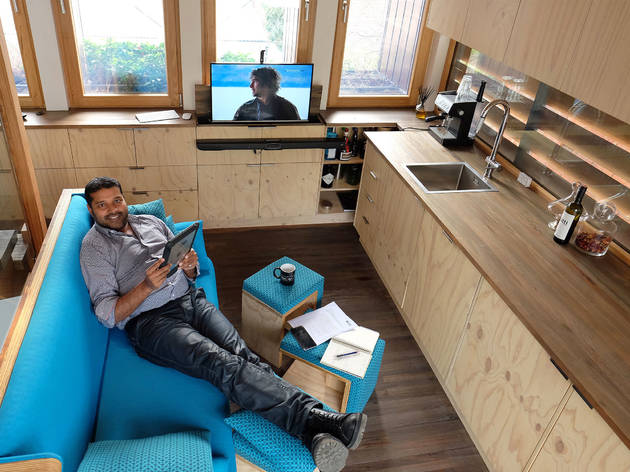 5/8
Photograph: Vince Caligiuri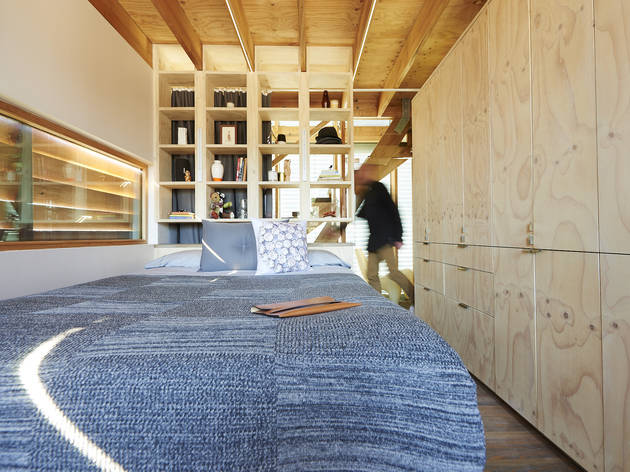 6/8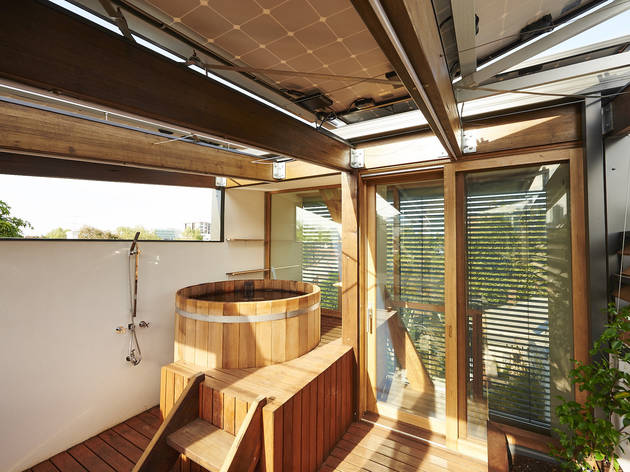 7/8
Ralph Alphonso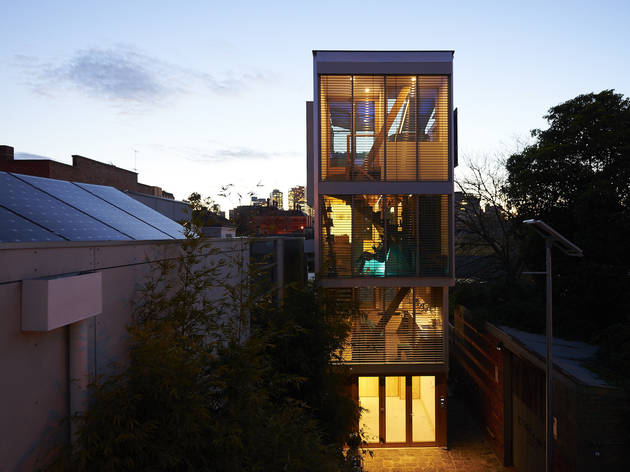 8/8
For the first time, Open House is giving architecture fans the chance to stickybeak inside stunning suburban homes
Update: bookings are now open for Open House Melbourne. Not all buildings require bookings, so visit the website for the full list. Pre-book for tours of venues like Federation Square, the Supreme Court of Victoria, Sun Theatre and La Mama.
In the past, Open House Melbourne has unveiled the beautiful architectural secrets hiding in Melbourne's best-known buildings. We've delved into underground substations, unlocked historical ballrooms, and marvelled through heritage-listed treasures. This year, Open House is moving into suburban Melbourne for the first time. We spoke to two homeowners whose homes wouldn't be out of place in Grand Designs (in fact, one of the houses actually was on Grand Designs Australia).
Simon Knott, one of the co-founders at BKK Architects, designed and lives in his 'Doll's House' in Northcote with his partner, artist Tai Snaith. "We bought the existing property with the idea of developing it as a house for creatives that can be flexible as our family expands over time," he says. Knott's home is an extension of an existing structure and is made of two large spaces stacked on top of each other. Furniture and joinery break up the space so rooms are implied without doors and walls. The rear of the house, which has floor-to-ceiling windows, evokes the idea of a child's simple drawing of a house. "The heart of the house is the creative hub where Tai's artist studio and the kids' play area are."
Another hands-on homeowner is Ralph Alphonso, who was project director of the building project for his compact four-storey residence in East Melbourne. Built on a five-by-four metre plot (the project was titled 5x4), the 12-meter high house was built with the aim of getting the most out of a small space, and limiting the house's daily energy consumption using solar panels and tight insulation. "What Open House Melbourne visitors may be surprised about is how much space you can actually squeeze into a plot the size of a garage," Alphonso says. "We also thought long and hard about the livability of the space, we didn't compromise on the amenities: there's plenty of storage, a rooftop hot tub, and the house stays cool in summer and warm in winter." Like the Doll's House, spaces in the Grand Designs-featured 5x4 home can be converted to suit the residents' needs. The first-floor kitchen table can be transformed into a couch while the kitchen counter easily converts into a TV stand.
There is no ballot to visit your top architecture picks at the Open House Melbourne weekend (Jul 30-31). Instead, some buildings will offer pre-booked tours, and others will no doubt attract long queues. As for the Flinders Street Ballroom (by far the most coveted destination every year), organisers are yet to announce how access will be granted. Check the full program online for opening times, talks and to book tours.
What else to see at Open House Melbourne
Jack's Magazine
This former ammunition store set deep in earth blast mounds by the Yarra will showcase Victoria's industrial and military past. Maribyrnong.
Acute House
This triangular house by OOF! Architecture has been transformed into a playful home. Albert Park.
The Yorkshire Brewery
Ever wanted to live in an old brewery? Check out the Yorkshire Brewery apartment complex that has blossomed out of the heritage landmark. 21 Robert St, Collingwood 3066.
Mission to Seafarers
An oldie but a goodie. Visit the chapel but do yourself a favour and don't miss the dome gallery – the acoustics are amazing. 717 Flinders St, Docklands 3008.