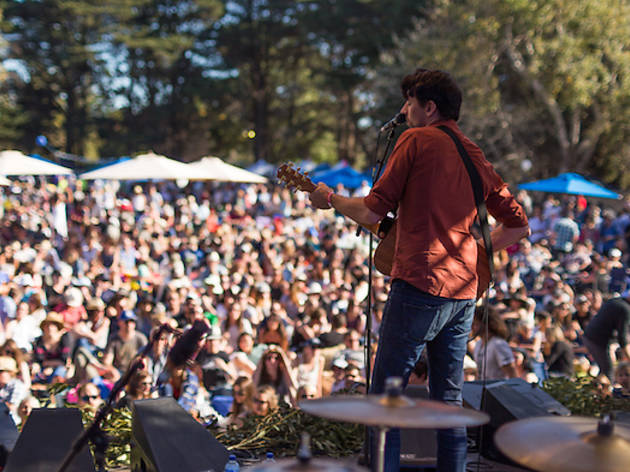 1/2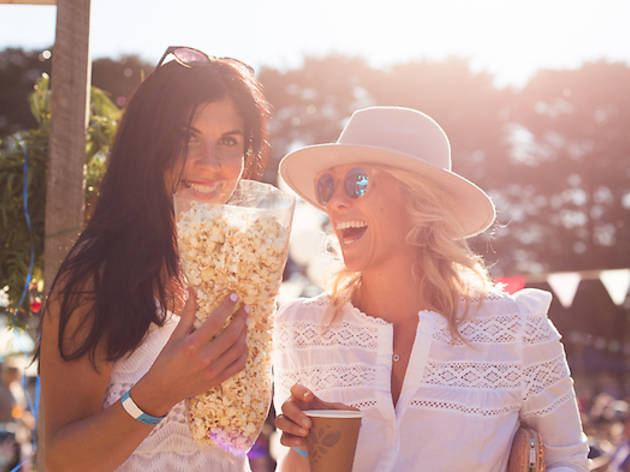 2/2
Treat yourself to great food, wine and music in scenic Mornington
Roll out your picnic rug and don't bother with the food: The Peninsula Picnic is back. On March 30, Mornington Racecourse will be transformed as the region's biggest food, wine and music event brings the Mornington Peninsula's restaurants, wineries and producers together.
Enjoy musical entertainment by the Reubens, Sarah Blasko, Tia Gostelow, Latin band San Lazaro and folk artist Fraser A. Gordon. Make the most of the country harvest atmosphere and see what the local chefs, restaurants and wineries have brought along with them by way of nibbles and tipples. Some of the region's best producers, including Jackalope's Rare Hare, Montalto, Green Olive at Red Hill, Max's Restaurant, Tuck's Ridge and many more. There will be wines from T'Gallant, Prancing Horse, Quealy and Kerri Greens, beers from Wild Yak and cocktails from Pimm's (what would a summer picnic be without them?).
Pack a few shopping bags before you go, as there will be a marketplace selling fresh local produce, wines, and homemade and artisan wares. The Peninsula Picnic is a family-friendly event.
Tickets: $89 available from www.peninsulapicnic.com.au.