Pirate's Revenge at Luna Park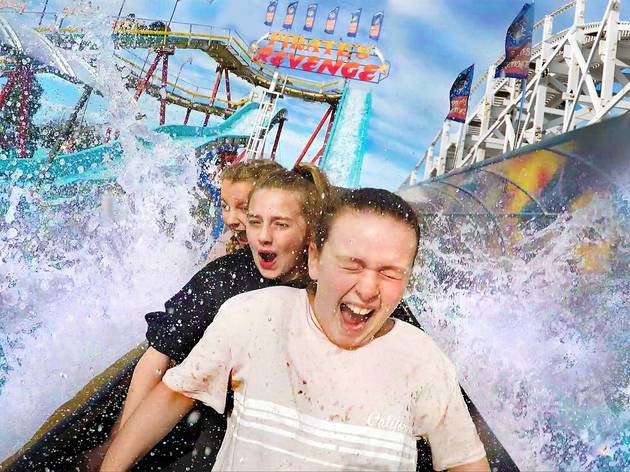 Prepare to get splashed on Luna Park's first ever water ride
Luna Park is launching a brand new aquatic coaster for summer. Pirate's Revenge is a 16-metre slippery slope that finishes with a refreshing gush of cool water. Hop aboard a floating log and be greeted by hungry crocodiles and sharks as you make your way towards the thrilling drop where you'll plunge into a splash pool.
The ride is family friendly, but certainly not for the faint of heart (or those who want to stay dry). While you're at the park, be sure to check out the newly reconstructed Great Scenic Railway roller coaster. This large wooden coaster projects its passengers at high speed around the outside of the park at speeds of up to 60km per hour. Not only will it provide you with heart-stopping dips and turns, but also stunning views over Port Phillip Bay and St Kilda.
Pirate's Revenge lands at Luna Park from Saturday December 23 until Monday January 29.