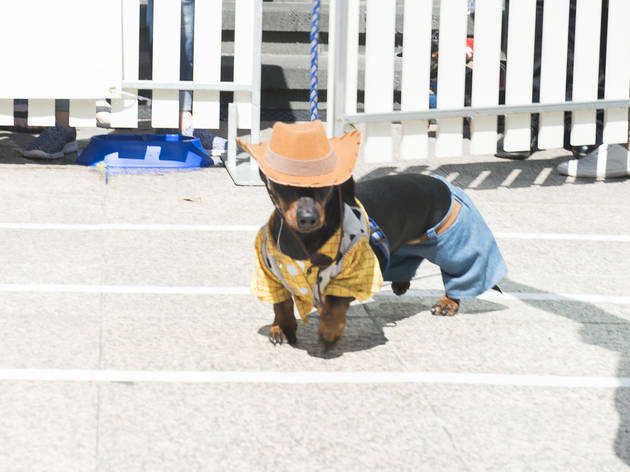 Show off your pampered pup to the world – or just come and watch all the doggos
It's official: Melbourne has gone dog mad. The recent annual dachshund race drew record crowds (no surprise there), there will soon be a festival for dogs and their owners, and now, we learn that Port Melbourne will host its first puppy parade in October.
Any dog owner is welcome to register their canine pal in the parade, which will run from 11am to 1pm on Saturday October 22. You can bet that there'll be prizes: we're talking best dressed, best dressed owner, best dressed couple and more – so start planning your matching outfits now.
Over at the Dog Central space on Bay Street, there'll be stalls to raise money for doggie charities, family entertainment and even a flea market.
Hundreds of dogs in costumes and like-minded dog-obsessives – what could be better?