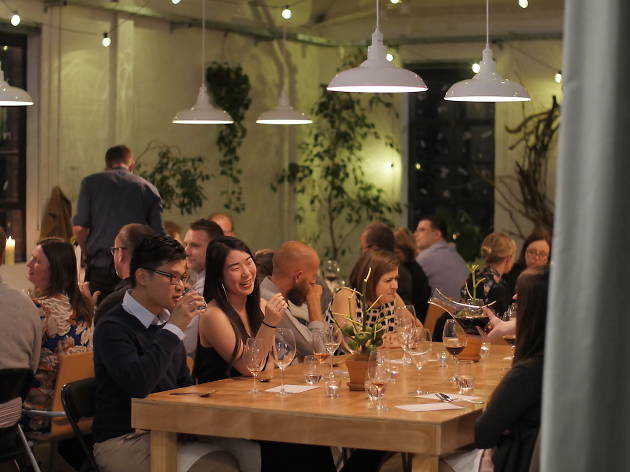 The secretive monthly dinner event where no two events are the same
Unless you have a big dinner party booked, private dining rooms in restaurants can be pretty tricky to get into. Fortunately, Tim O'Donnell, the founder of the Private Dining Room event series can easily sort you out with a seat at his monthly dinner events.
Private Dining Room (PDR) is one of Melbourne's most interesting pop-up dinner events and it's all thanks to O'Donnell, who ran the first PDR event in 2015. The premise is quite simple: every month, a chef (or two) from one of Melbourne's best restaurants is announced as the month's PDR chef who will usually cook a one-off menu inspired by their favourite concepts. Then you're only told the suburb where the next event is in – the actual location is only revealed on the day via text.
July's event will be headed by Embla sous chef Charley Snadden-Wilson, who has trained with chef Dave Verheul in Town Mouse and Embla. Snadden-Wilson will present six courses with matched beverages picked by O'Donnell, who is also a sommelier at L'Hôtel Gitan.
Wondering what to expect at the next Private Dining Room event? The only other detail we can tell you is that the next event is going to be at Abbotsford. Snadden-Wilson, who was recently nominated for the 2017 Electrolux Young Chef of the Year award hinted that he "[loves] deceptively simple food". "I get excited about using new ingredients and seasonal produce, letting the produce speak for itself".