Rites of Passage Tattoo Festival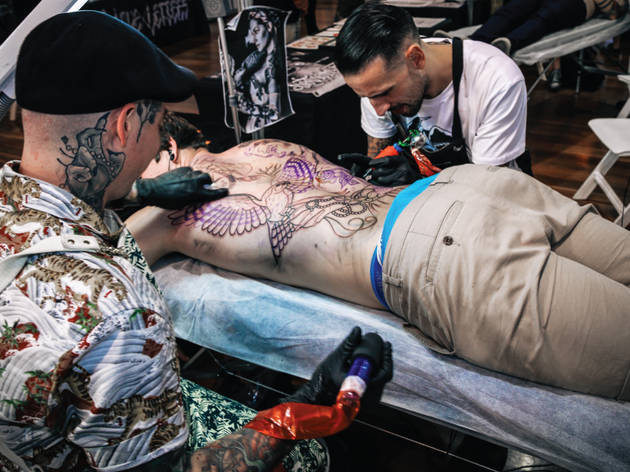 1/3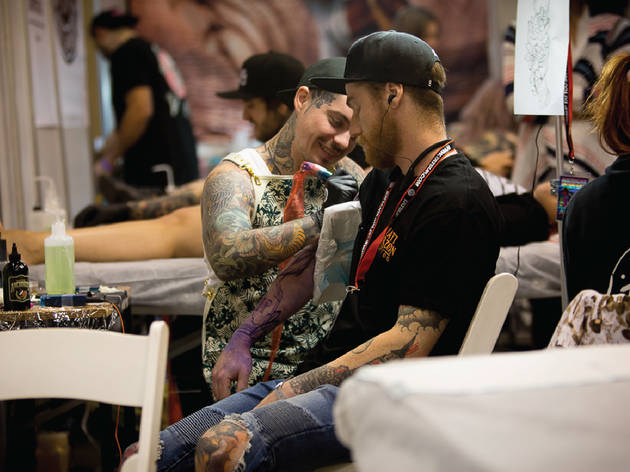 2/3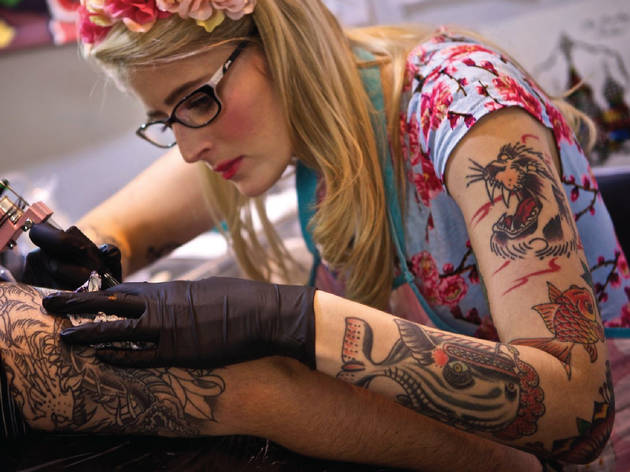 3/3
[Sponsored] See the latest styles, discover your next artist and get inked at this three-day tattoo festival
These days everyone from your local PE teacher to your grandma is getting inked. And you can join the tattoo tribe on April 20-22 when the Rites of Passage Tattoo Festival rolls into Melbourne.
This year the festival is putting the spotlight on Japanese-style tattoos with Shigenori Iwasaki – commonly regarded as the father of "new school" Japanese tattooing – one of this year's most anticipated artists. Iwasaki won't be the only international artist at the festival with New Zealander Ben Kaye and American Ben Ochoa also on the line-up.
More than 300 artists will attend Rites of Passage over the weekend, with guests able to discover new trends, the next big artist and even get an impromptu tatt (or two). While you're waiting to get inked, catch some of the festival entertainment: each day will have live acoustic sets, circus performers, DJs and tattoo competitions all hosted by rock band Chasing Ghosts' lead singer Jimmy Kyle. And for a post-tatt pick-me-up you can grab something tasty from the selection of food trucks that will be keeping punters fed all day.
If you're a tattoo artist, swing by the seminars run by the industry's best. Matt Curzon will be running a hands-on seminar on colour and contrast skills, while tattoo machine expert Mark Sender will be showing fellow pros the ins-and-outs of the tools of the trade.
Melbourne's Rites of Passage Tattoo Festival is on from Friday April 20 to Sunday April 22.