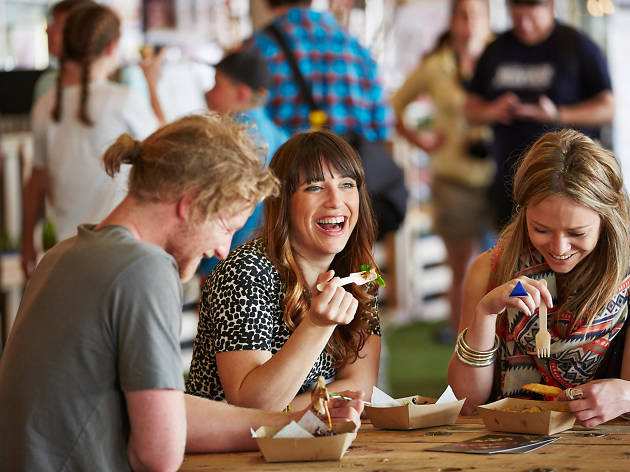 1/5
Photograph: Supplied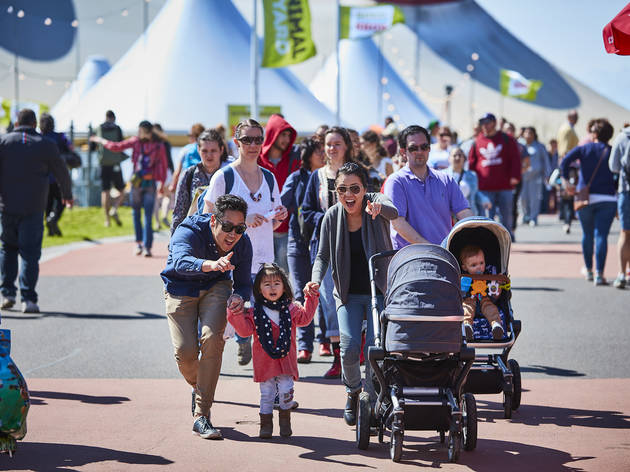 2/5
CRAIG MOODIE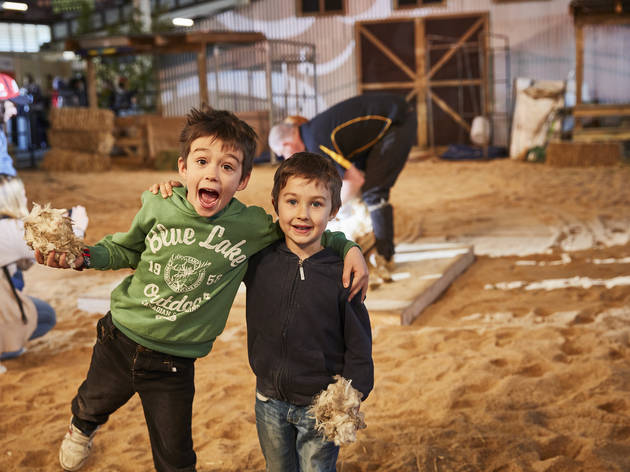 3/5
CRAIG MOODIE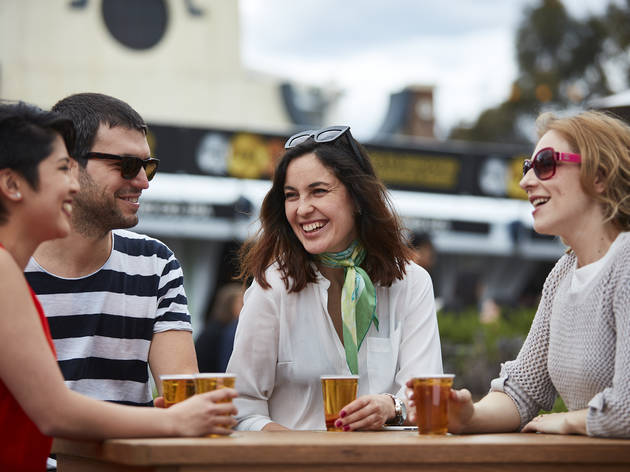 4/5
CRAIG MOODIE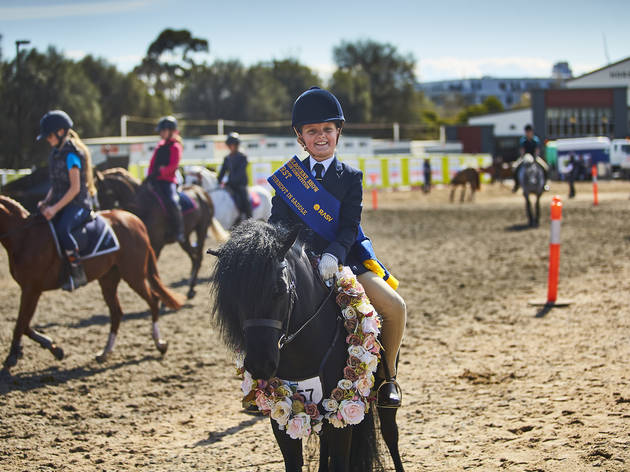 5/5
Play with baby goats, ride on on a magic carpet and load up with show bags – it's Royal Melbourne Show time
Some come to the Show for the rides; others come to marvel at award-winning edible sculptures (otherwise known as cakes). Crowds flock to pavilions filled with baby animals and champion dogs. All are united in a mutual love of show bags.
Let's start with the animals, the original stars of the show. You can get up close and personal with cows, sheep, poultry, dogs and even alpacas or rock up to one of the shows to see if you can pick the winning animal. For those just looking to cuddle a lamb or baby chicken, the petting zoo is usually heaving with families (and everyone else) looking for a dose of cute.
Foodies at the show are also well catered for. Sure, you could go for the traditional dagwood dog or cloud of fairy floss, but the Show has far more gourmet options awaiting in the food pavillions. Watch which stalls the crowds are drawn to – it's a great way to find some tasty (and often local) nosh.
The show has a hefty arts and crafts outfit every year which can include free workshops for both adults and kids, as well as plenty of exhibits showing off other people's masterpieces. And no trip to the Show is complete either without a gawk at the woodchop pavillion. There's around 50 different events to watch but make sure you turn up on time: the speed of the woodchoppers mean the competitions are over fast.
In 2018 the Royal Melbourne Showhas lined up a few different options to keep you entertained when you're not cuddling goats or zooming around on rides. Illusionist Cosentino (who first shot to fame in the 2011 series of Australia's Got Talent) will be taking to the stage every day of the show to dazzle audiences with his illusions. You'll also get the chance to hear some of Jimmy Barnes's hits from the man himself in a one-off performance on September 22. The team from Circus Oz will also be at the show entertaining guests with a 1980s-inspired performance.
Those in the know buy their tickets online where you can get them at a 10 per cent discount and save up to 30 per cent on rides. That's money that can be spent on a few extra show bags – and there's literally hundreds to choose from after all.