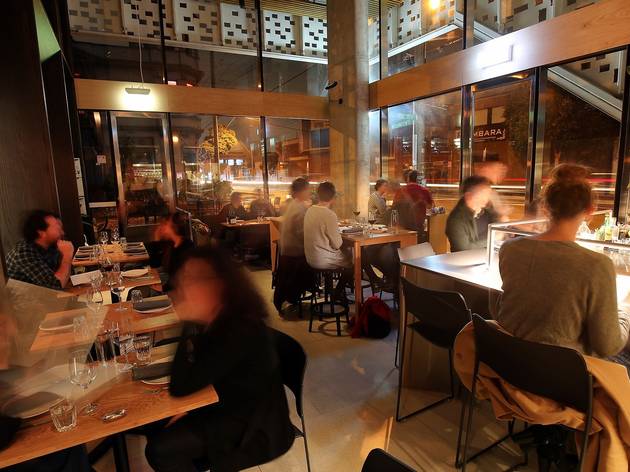 Who says dinner has to include meat to be delicious?
Collingwood bistro Congress is going in the complete opposite direction to its usual meaty fare, offering an all-vegan five-course dinner for two nights in September.
The event is in partnership with Fitzroy's Northside Fruit & Veg, and on the menu are dishes like salt-baked beets with cashew cream and horseradish, sticky rice cake with mushrooms and black garlic, and radishes sourced from Congress' own community garden with sunflower tahini and chickpea wafers.
Each course comes with matched Australian wine (a pet-nat to begin, a port to finish, and delectable drops in between), and it is all 100 per cent plant-based. Whether you're a committed vegan, plant-curious, trying to eat less meat or just up for an excellent feed, this promises to be a delicious night out.