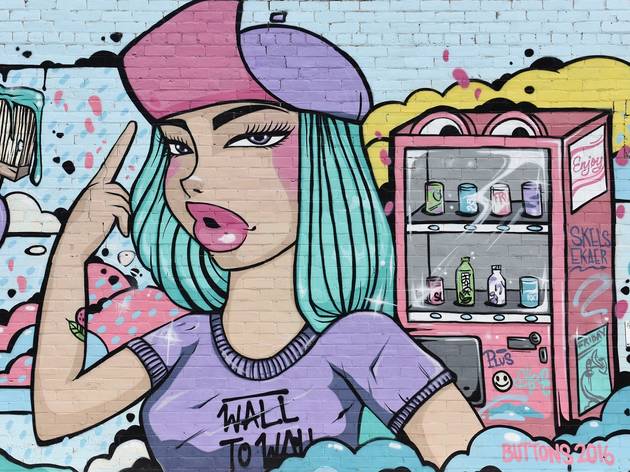 1/25
Photograph: Leslie Haworth
Street Art at Wall to Wall Festival Melbourne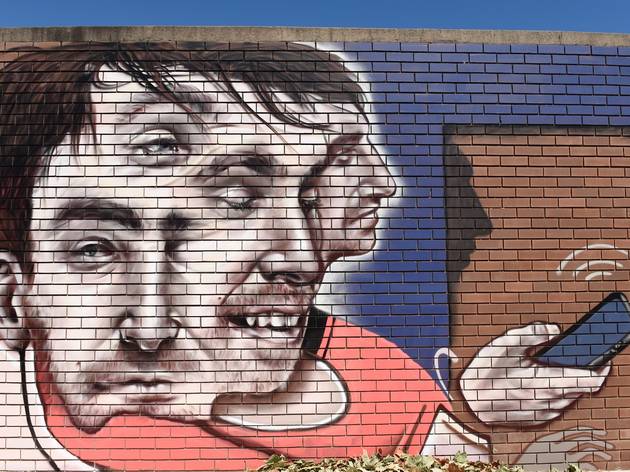 2/25
Photograph: Leslie Haworth
Street Art at Wall to Wall Festival Melbourne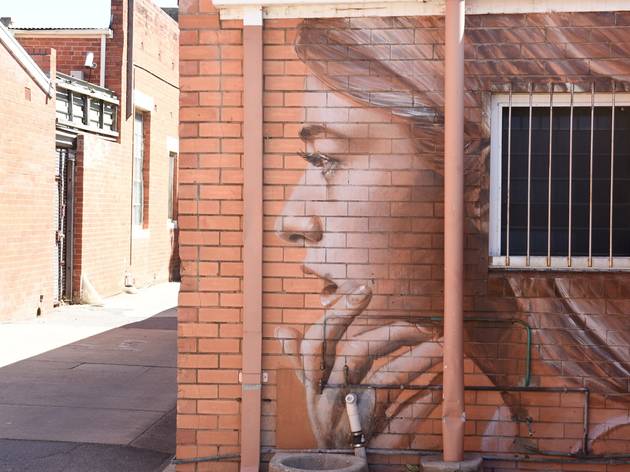 3/25
Photograph: Leslie Haworth
Street Art at Wall to Wall Festival Melbourne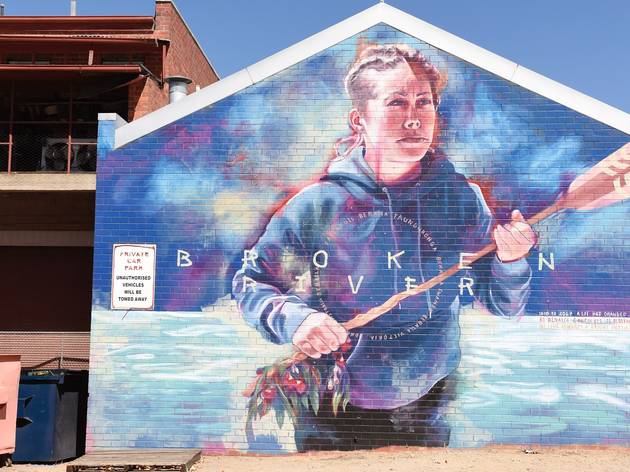 4/25
Photograph: Leslie Haworth
Street Art at Wall to Wall Festival Melbourne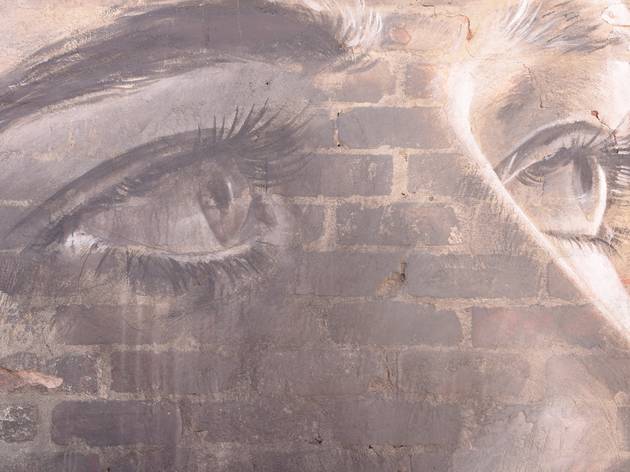 5/25
Photograph: Leslie Haworth
Street Art at Wall to Wall Festival Melbourne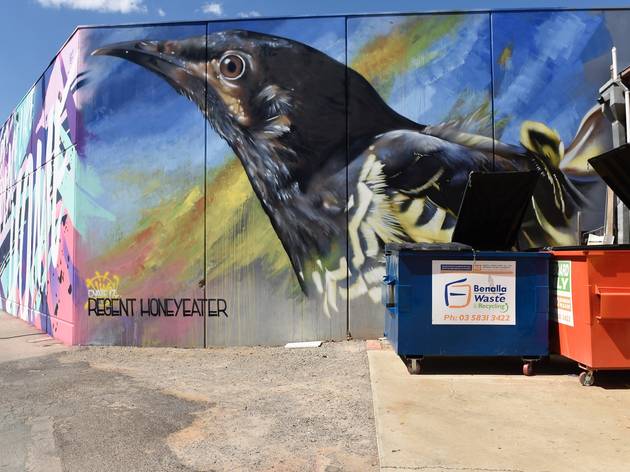 6/25
Photograph: Leslie Haworth
Street Art at Wall to Wall Festival Melbourne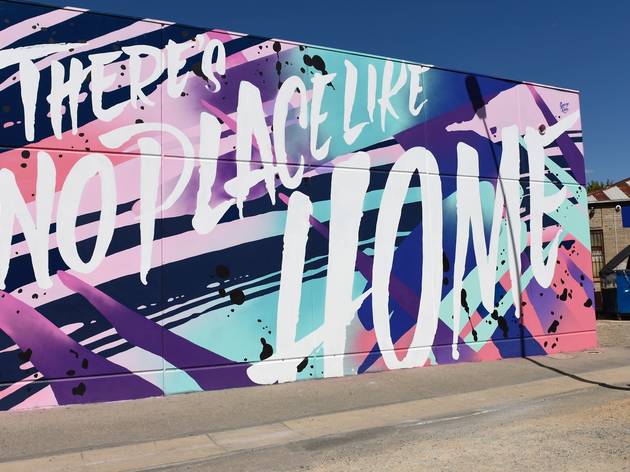 7/25
Photograph: Leslie Haworth
Street Art at Wall to Wall Festival Melbourne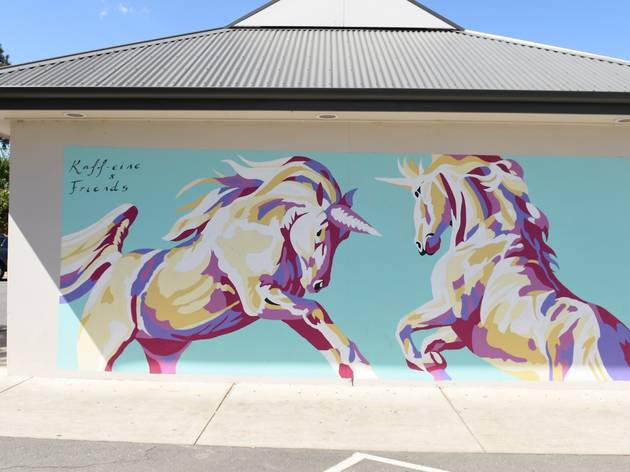 8/25
Photograph: Leslie Haworth
Street Art at Wall to Wall Festival Melbourne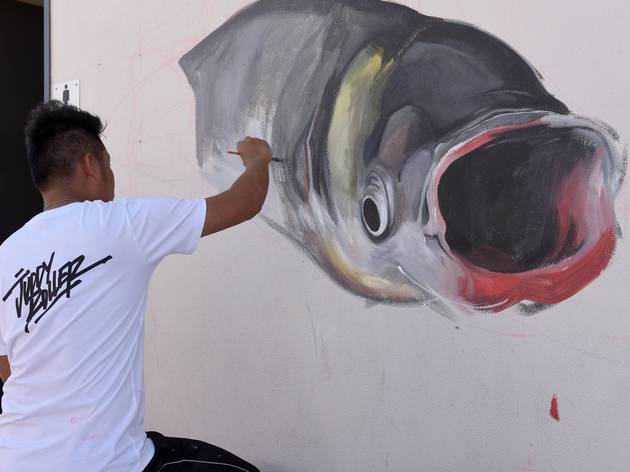 9/25
Photograph: Leslie Haworth
Street Art at Wall to Wall Festival Melbourne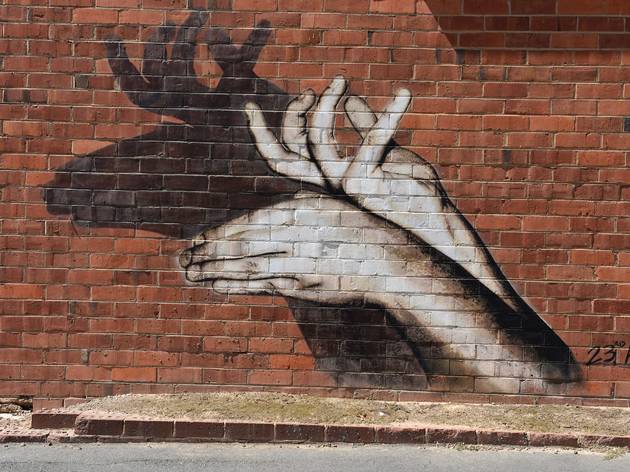 10/25
Photograph: Leslie Haworth
Street Art at Wall to Wall Festival Melbourne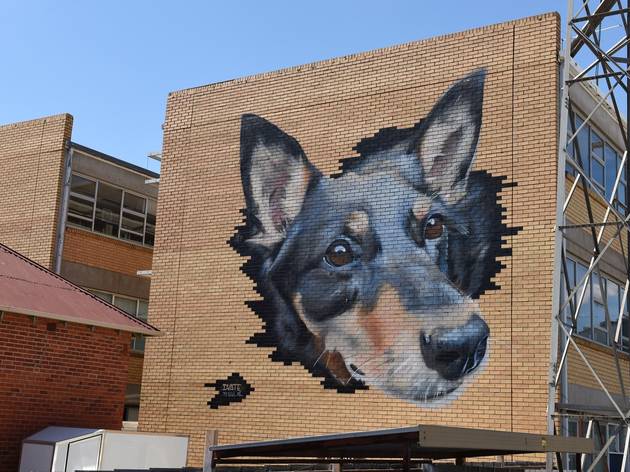 11/25
Photograph: Leslie Haworth
Street Art at Wall to Wall Festival Melbourne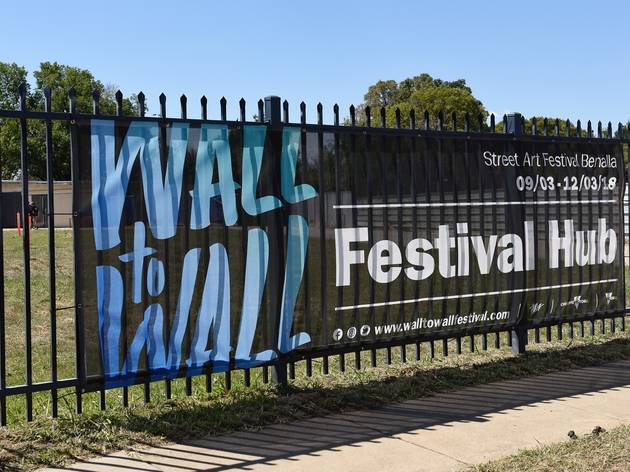 12/25
Photograph: Leslie Haworth
Street Art at Wall to Wall Festival Melbourne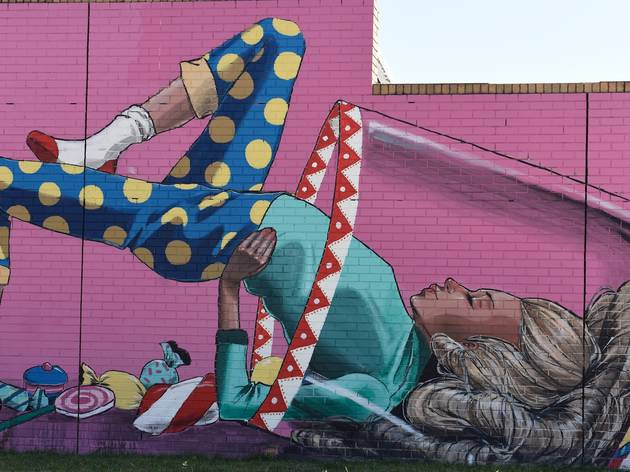 13/25
Photograph: Leslie Haworth
Street Art at Wall to Wall Festival Melbourne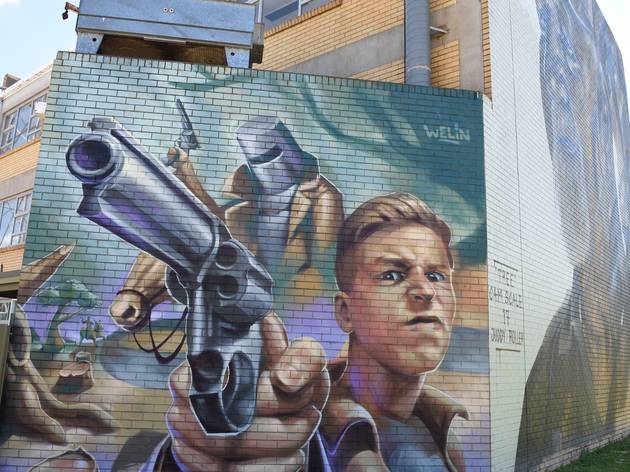 14/25
Photograph: Leslie Haworth
Street Art at Wall to Wall Festival Melbourne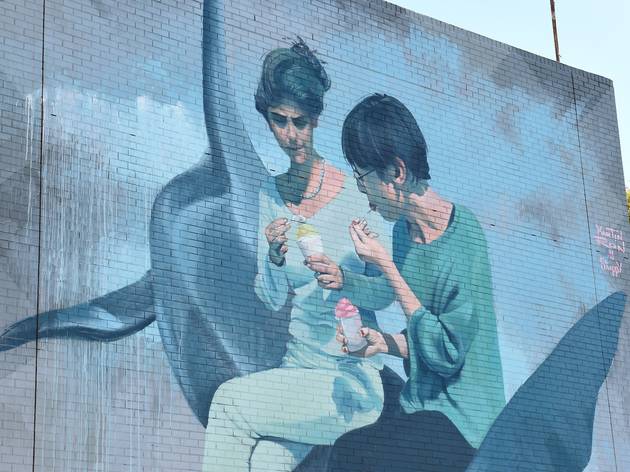 15/25
Photograph: Leslie Haworth
Street Art at Wall to Wall Festival Melbourne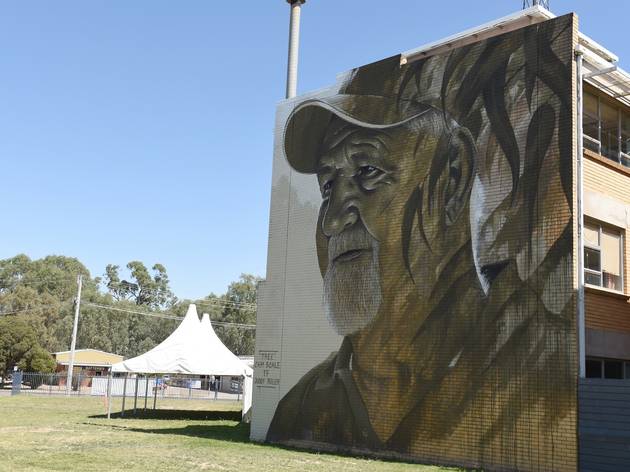 16/25
Photograph: Leslie Haworth
Street Art at Wall to Wall Festival Melbourne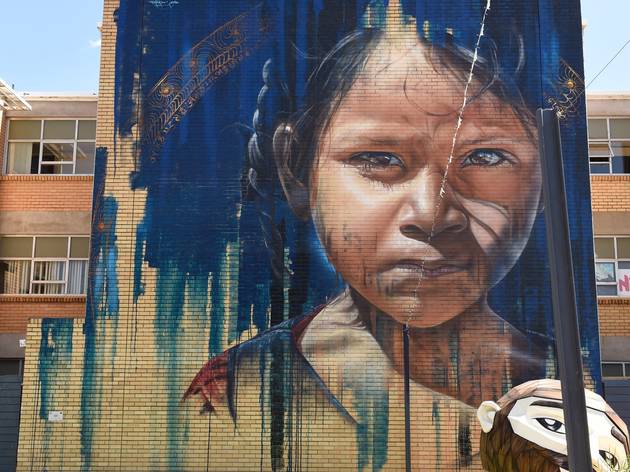 17/25
Photograph: Leslie Haworth
Street Art at Wall to Wall Festival Melbourne
18/25
Photograph: Leslie Haworth
Street Art at Wall to Wall Festival Melbourne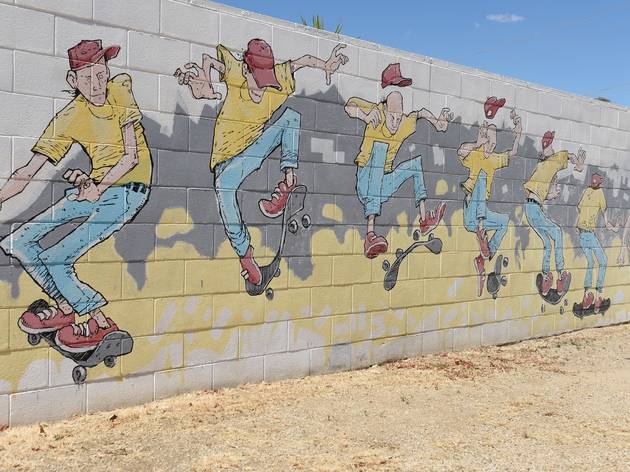 19/25
Photograph: Leslie Haworth
Street Art at Wall to Wall Festival Melbourne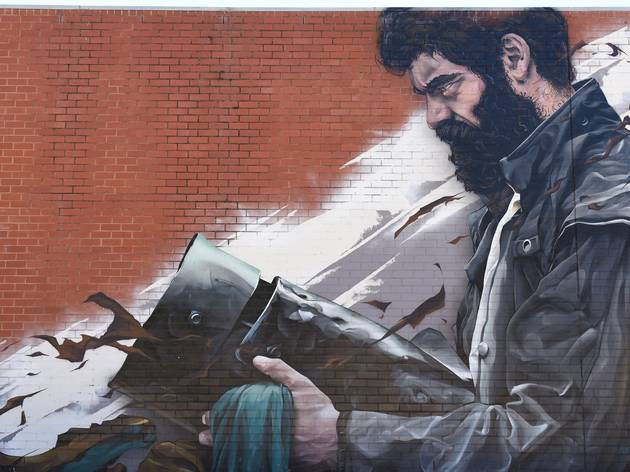 20/25
Photograph: Leslie Haworth
Street Art at Wall to Wall Festival Melbourne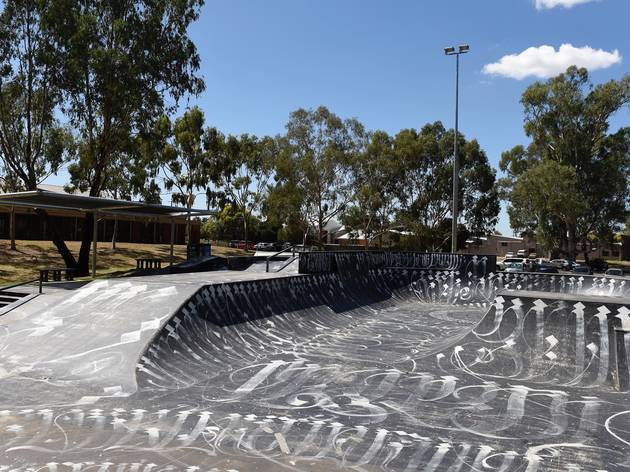 21/25
Photograph: Leslie Haworth
Street Art at Wall to Wall Festival Melbourne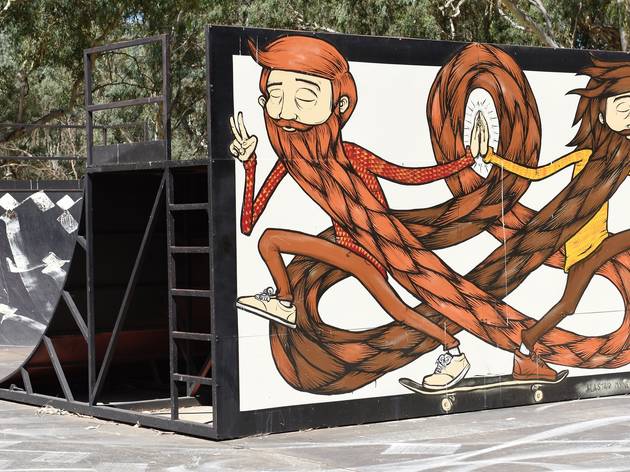 22/25
Photograph: Leslie Haworth
Street Art at Wall to Wall Festival Melbourne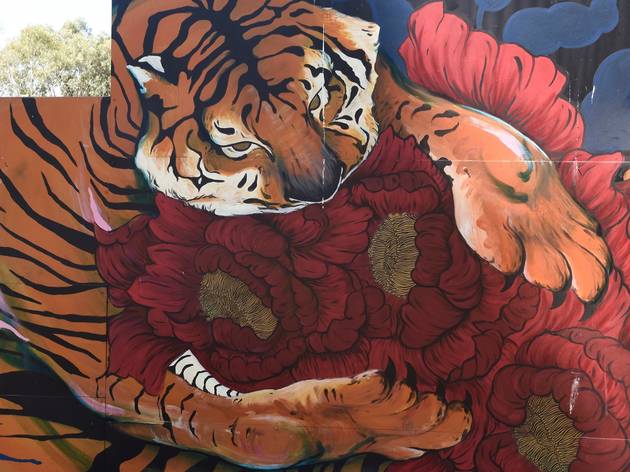 23/25
Photograph: Leslie Haworth
Street Art at Wall to Wall Festival Melbourne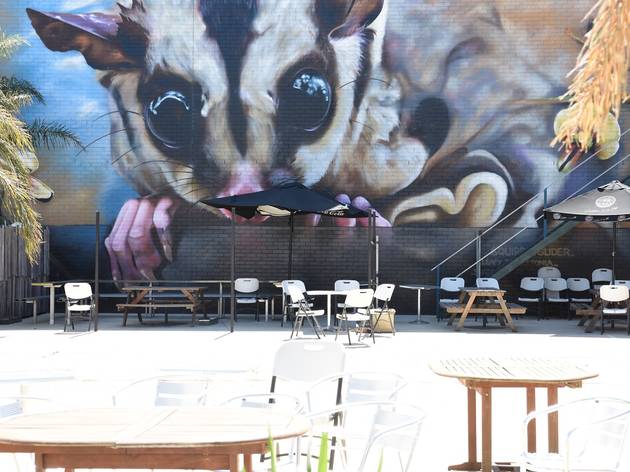 24/25
Photograph: Leslie Haworth
Street Art at Wall to Wall Festival Melbourne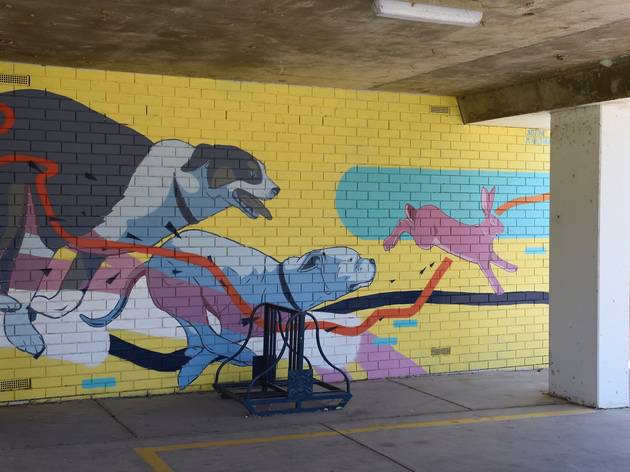 25/25
Photograph: Leslie Haworth
Street Art at Wall to Wall Festival Melbourne
Watch some of the world's best street artists turn Benalla's wall space into colourful canvases
Benalla boy-turned-Melbourne street art impresario Shaun Hossack had a dream: to turn his home town into the street art capital of Victoria. Four years ago the Benalla Wall to Wall Festival was born, and now the northern Victorian town is the regional street art capital of not only the state, but the whole of Australia.
This year 21 artists will paint vibrant murals on the town's architecture. Five are local, and more than half are women. For the first time in the festival's (admittedly short) history, all of the prime positions and big walls will be painted by female artists.
Wait a second, aren't the prime spots already taken, four years in? Indeed they are – street art by its very nature is transitory, and murals can get painted over each year. A few pieces are preserved, such as several jaw-dropping storeys-high portraits by spray paint artist Adnate, but even a few works by street art superstar Rone have become canvases for new works. A portrait of Hossack himself is due to be painted over during this year's festival.
More than 4000 people are expected to watch the artists at work, and most painters create their masterpieces on Saturday. Another 40,000 will visit over the course of the year to see the new works. This year Adnate will also be painting 'virtual reality graffiti' – audiences will be able to see his work projected on a giant screen, but only the artist will be able to see his virtual canvas.
Also new to this year's festival, artist Dvate is painting a huge barking owl on a giant silo outside Benalla. His animal portrtaits are local favourites in the town, with a giant mural of his kelpie, Tess, particularly striking. But after this year's festival, will Tess make way for a new piece of art?