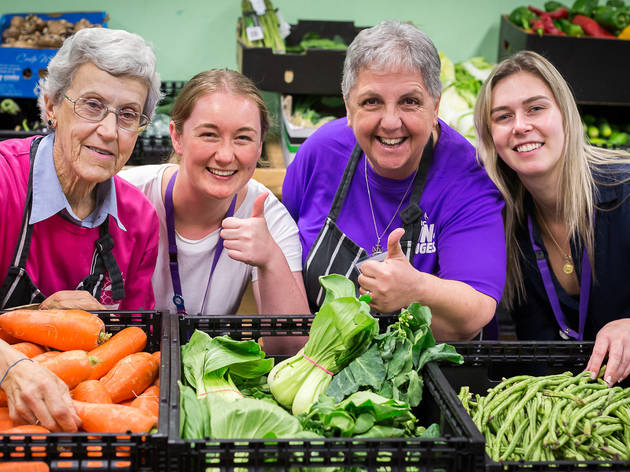 Where to volunteer in Melbourne
Been thinking of giving your time to those in need, but not sure where to start? These worthy causes are always looking for helping hands
As a volunteer for AMES, you'll be assisting newly arrived migrants and refugees settle into life in Victoria. The possibilities are many: you could teach English, mentor those looking to pursue a career or give practical help (anything from taking public transport to paying bills) to families as a SettlementVolunteer.
How to get involved: Contact AMES and set up an interview with the volunteer coordinator.
If, like many Australians, you're not prepared to accept the federation government's inhumane treatment of people seeking asylum, then put your skills to use at the ASRC. Volunteers are the lifeblood of the organisation, and there are many ways to help, whether it's in the food and clothing bank or the health and law department.
How to get involved: Head to the ASRC's website to view available roles or express your interest for the next volunteer recruitment round.
Update 30/06/2020: Edgar's Mission is not accepting any new volunteers until September 2020.
Happy, healthy rescued factory farm animals live peacefully just an hour's drive from Melbourne at Edgar's Mission. The animal-loving folk here are always in search of like-minded Victorians to help maintain the farm. Cuddling animals is compulsory.
How to get involved: Contact the farm through their website or register for a one-off 'helping hand' day.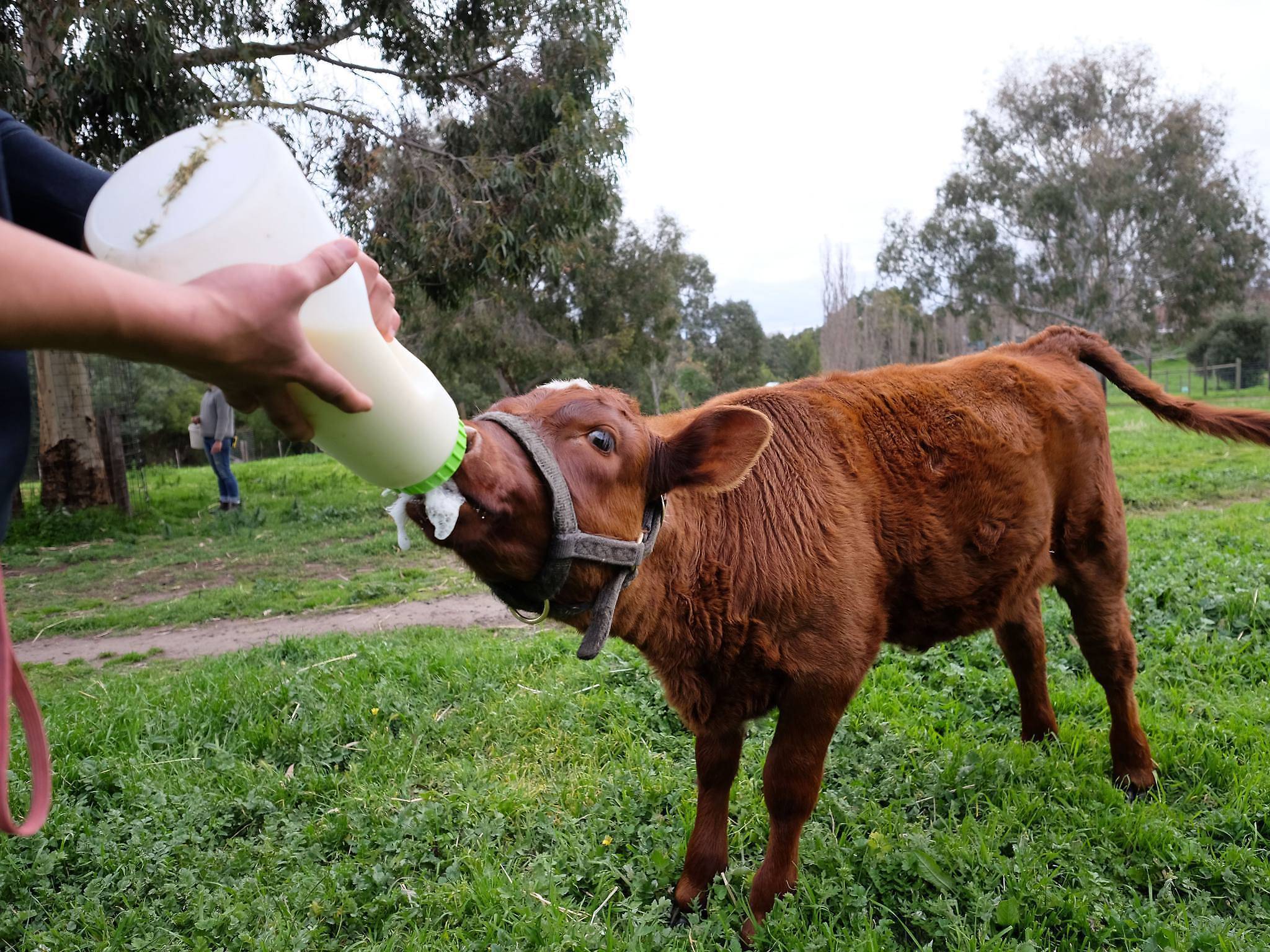 Every year, Mind supports nearly 10,000 people who have been affected by mental illness. To volunteer, you don't need any professional experience in mental health; they're looking for caring individuals to meet with people living with mental illness to help combat social isolation, as well as helpers at their community garden in Thornbury.
How to get involved: Download an application form from the website.

This Melbourne-based organisation offers plenty of opportunities to help those experiencing homelessness; you can help out at their op shops, help chefs prepare 500 meals every day and become a companion for residents in their rooming houses.
How to get involved: Contact the volunteer office through the Sacred Heart Mission website.

Lentil As Anything is a group of pay as you feel, not-for-profit veggo and vegan restaurants with several locations across Australia. The core belief of the restaurant chain is a movement for social fairness and inclusion. For 20 years it's created an ecosystem based on valuing people over profit and recognising that every individual has gifts to give back to the community. Popular roles in the restaurant include front-of-house table service – or if you're more of a back-of-house person, you may find yourself learning how to create a wide range of healthy vegan meals.
How to get involved: Visit the website.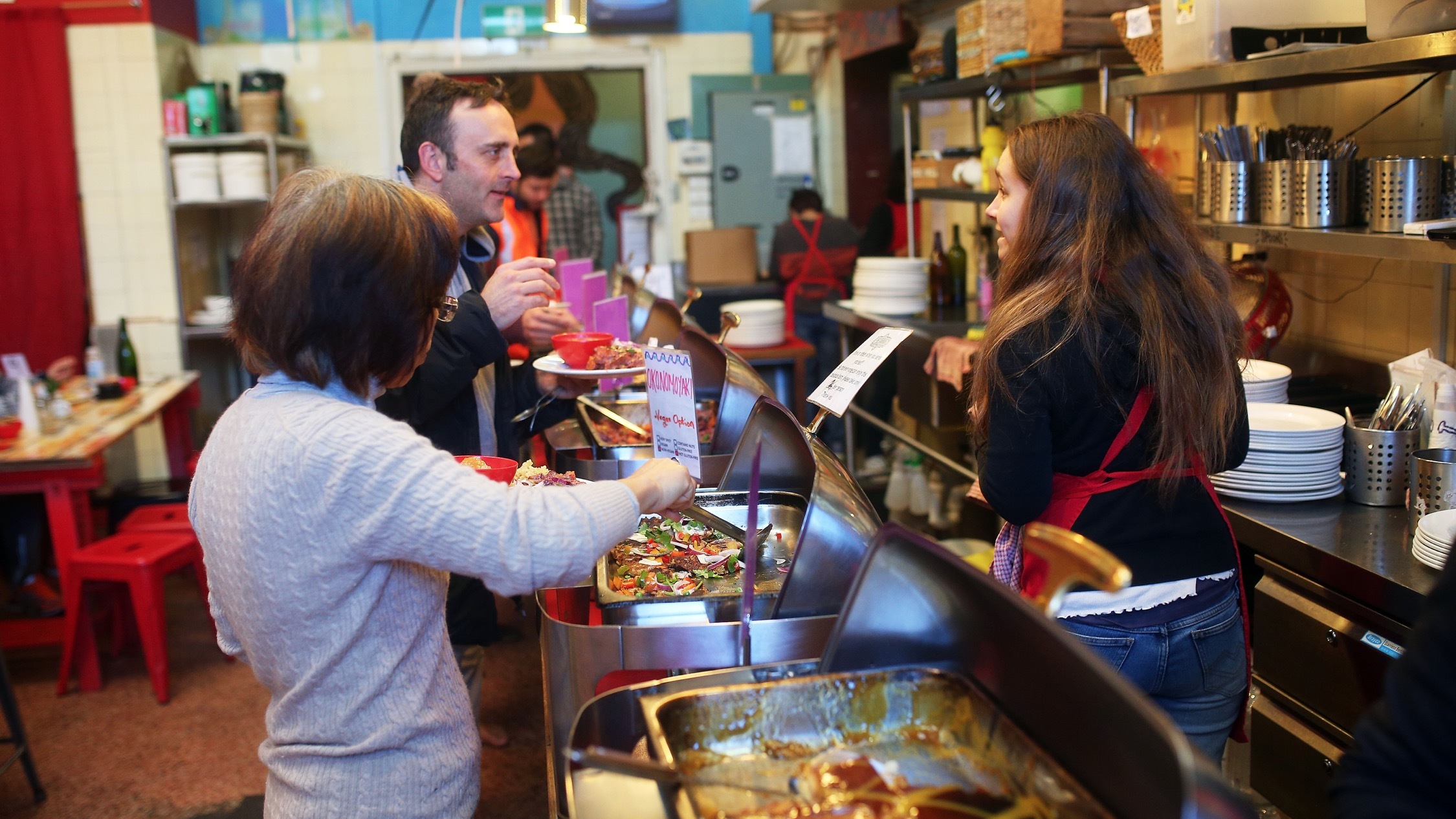 If you consider yourself to have a green thumb then CERES is the perfect place for you to volunteer. Get in tune with Mother Earth and plant your own delicious organic produce to share. The Centre for Education and Research in Environmental Strategies is an award-winning, not-for-profit, sustainability centre located on 4.5 hectares near Merri Creek in East Brunswick. Volunteers have the opportunity to come together for community-based learning and to share ideas about living well together as well.
How to get involved: Register via CERES' website.
If you love animals but don't have your own, then why not volunteer at the Lost Dogs Home? Volunteers change the lives of thousands of animals that end up in the shelter each year and are valued dearly by the organisation. There are a variety of opportunities to suit different skill sets. Not only can you lend a little love and care toward our furry counterparts, but you can also gain experience in the animal welfare sector and meet like-minded animal lovers.
How to get involved: Read more about volunteering by visiting the website.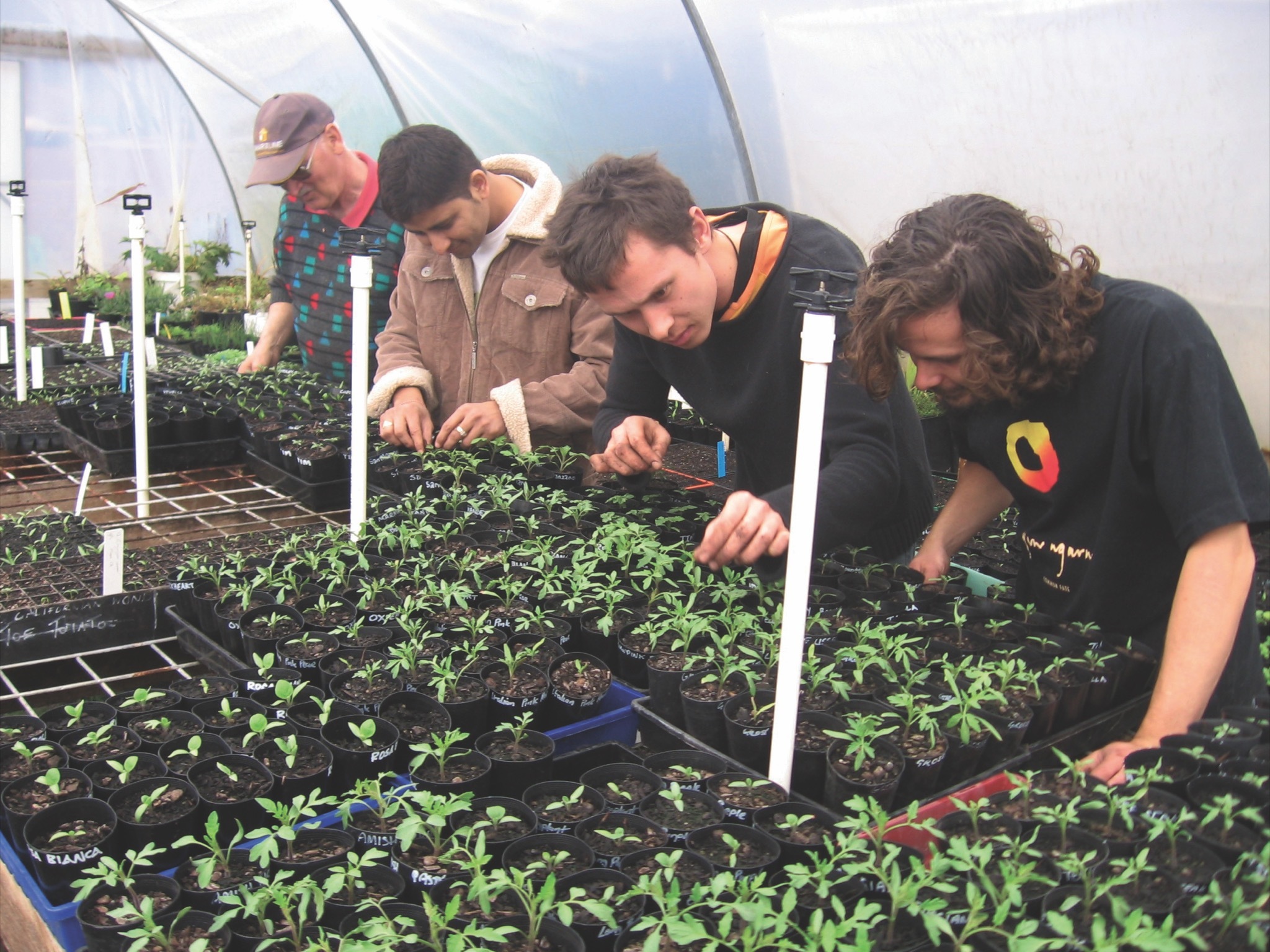 Become a sick child's very own genie and make wishes come true by joining the Wish Force. Make-A-Wish is a vibrant, diverse and inclusive organisation that is always on the lookout for volunteers of all backgrounds with different skills and life experiences. Support Make-A-Wish by becoming a branch, event, corporate or office volunteer.
How to get involved: Register your interest online.
St Vincent de Paul Society is a volunteer-run organisation largely managed by members of the community. Volunteers come from all walks of life working together to give hope and support to over 300,000 Victorians every year. There are plenty of different roles available to suit a wide range of services and programs with all interests and commitment levels in mind, so there are no excuses not to get involved.
How to get involved: Learn more about volunteering online.
Melbourne City Mission has been providing services for Victorian youths experiencing homelessness for the past thirty years. The organisation is now the state's largest provider of youth homelessness services in addition to helping other demographic groups across the city. Volunteering opportunities range from helping young people rack up driving hours to gain their P plates, to befriending the elderly to address isolation and loneliness.
How to get involved: Visit the website to see what opportunities are currently available and to apply.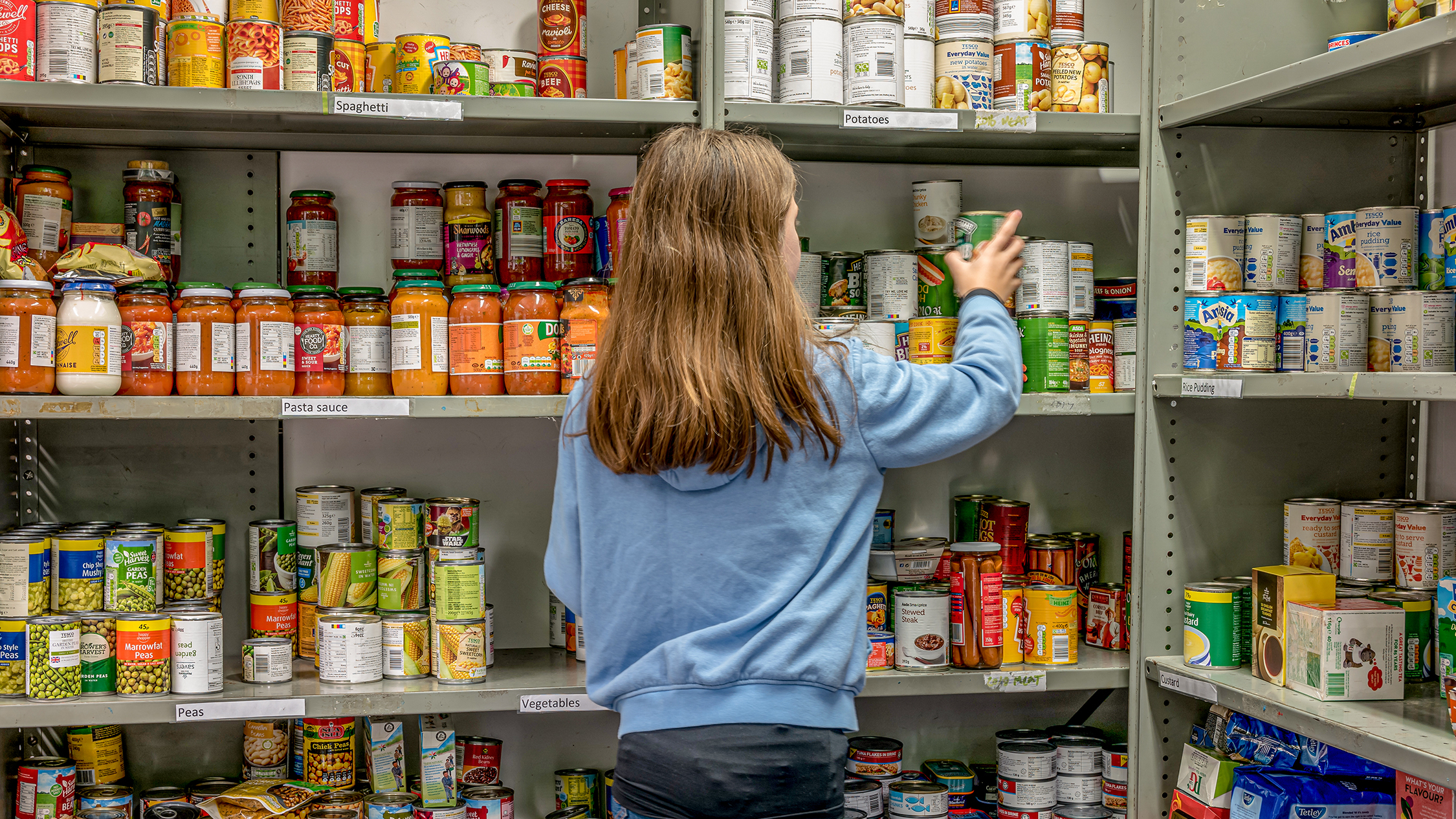 Foodbank is the country's largest food relief organisation taking on the crucial role of feeding vulnerable Aussies. The organisation provides over 70 per cent of the food rescues for food relief organisations across the country. In 2019, Foodbank sourced the equivalent of 75 million meals for their 1,400 charity partners. The organisation is a not-for-profit that works with a huge number of volunteers who pick, pack and get the food to where it needs to go.
How to get involved: You can learn about individual or group volunteering here.
Ever wonder what happens to all that food that never gets eaten? OzHarvest is Australia's leading food rescue organisation. They collect quality excess food from commercial outlets and deliver it to more than 1,300 charities that support those in need.
How to get involved: Keen to join the 'yellow army'? Head to the website.
Support your fellow Melburnians
It's hard not to feel helpless right now. We felt this way before, during and after the Australian bushfires over summer. Now, that helplessness is coupled with fear and sadness, mostly for all the local businesses that are struggling to stay afloat following shutdowns. A lot of people are wondering how they can help right now – here are a few ideas.