Yak Ales Barbecue Festival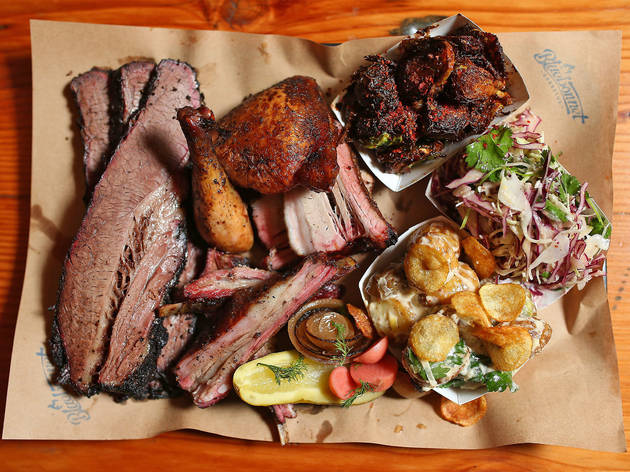 A meat and ale fuelled festival is coming to Melbourne
Meet meat at the 2018 Yak Ales Barbecue Festival that's set to hit Flemington Racecourse on February 3 and 4.
As you can guess, the festival celebrates all things barbecue and ale, with pitmasters from all over Australia coming down to showcase the latest in barbecue and outdoor cooking. The program features barbecue and cooking demonstrations, a butcher battle between three notable butchers from across the country, live music and DJs, a kids' cook-off zone and plenty of barbecue food from the likes of Fancy Hanks, Bluebonnet Barbecue, Burn City Smokers, Dexter, San Antone and international barbecue restaurants Sugarfire and Memphis Barbecue Co. Yak will also be supplying the drinks which means a full range of Yaks – including Fat Yak, Lazy Yak and Wild Yak – will be on offer throughout the festival.
The centrepiece for the festival is the big barbecue cook-off that's sanctioned by the Kansas City Barbecue Society, known for being the world's largest organisation of barbecue enthusiasts.
The festival is also bringing out American celebrity chef and barbecue man Myron Mixon from BBQ Pitmasters who will lord over the festivities and even host a separate ticketed American barbecue masterclass on Friday February 2.
It all goes down the first weekend of February. Giddy up.