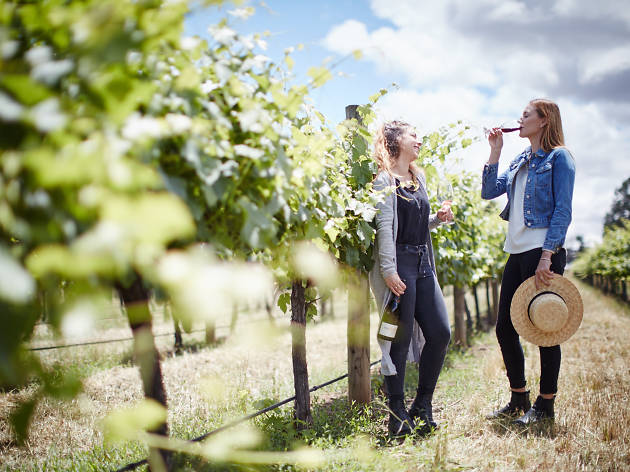 A guide to wining and dining in Rutherglen
There's much to see in this sunny wine region a stone's throw from the Murray River
Upon entering Rutherglen, you'll drive past the Big Wine Bottle, an old water tower that creative locals topped with wire mesh in 1969 to make the bottle's neck. Take the landmark as carte blanche to eat and drink your way through some of Victoria's best and oldest wineries; these are the places that have cultivated Rutherglen's reputation for great durifs and muscats. The region - which is roughly a three hours drive north from Melbourne - is so well known for its fortified wines that a sign by the town's entrance says "Sydney may have a nice harbour, but Rutherglen has a great port". But there's more to Rutherglen than great wine. Head out for scenic views of the Murray River, boutique accommodation and great winery restaurants.
For more travel inspiration around Victoria, check out 15 of the most epic road trips in Victoria and the best day hikes from Melbourne.
48 hours in Rutherglen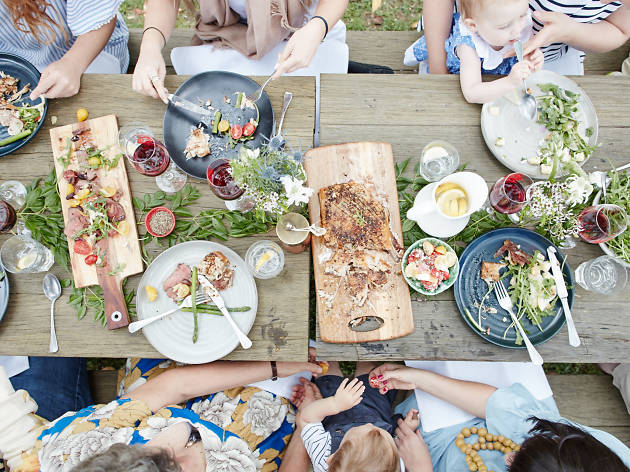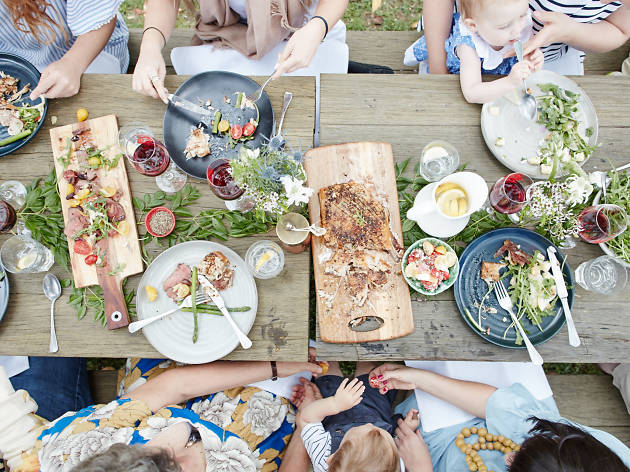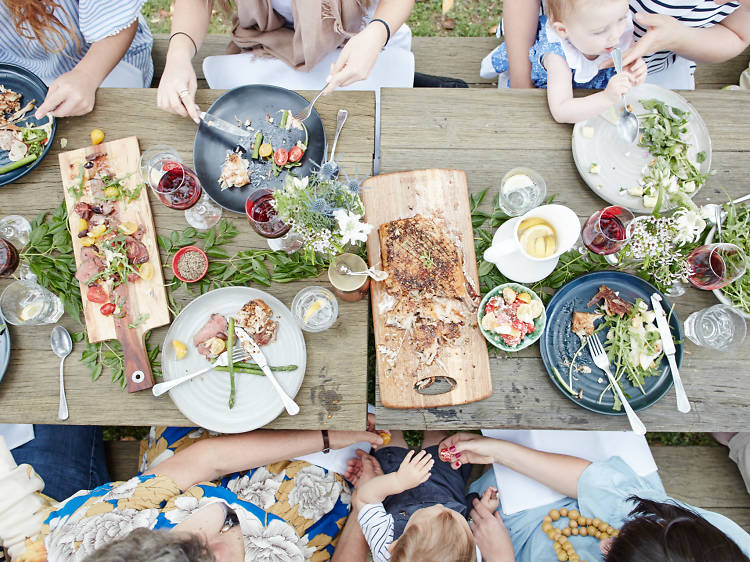 Photograph: Ewen Bell
Start at Scion Vineyard and Winery to taste the durif, a rare red grape varietal brought in from the south of France in 1908 that thrives in Rutherglen's warm soil and climate. Many Rutherglen wineries grow the grape and Scion founder Rowly Milhinch is a particularly passionate proponent of the variety, working them into his small-batch blends that are best tasted while you look out on the towering gumtrees by the cellar door.
Stop for lunch at Jones Winery, where fifth-generation winemaker Mandy Jones runs the restaurant alongside the cellar door. Diners are transported to the French countryside through a menu of Gaelic classics like confit duck, pork rillettes and a seasonal tart for dessert. Buller Wines also embraces the winery dining experience with Ripe, a restaurant set in a former warehouse. The winery is known for their muscats and the restaurant takes the fortified wine beyond its traditional role as a dessert accompaniment, using the rich flavours in dishes like venison ragout.
If you're staying in town, definitely make your way to Thousand Pound Wine Bar on Main Street. Owned by the local siblings behind All Saints Estate and Denis Lucey of Melbourne's Bottega, the venue brings the contemporary wine bar experience from the big smoke and transfers it to this seventh generation winemaking town. Expect a library of the best wines from local, family-owned Australian wineries.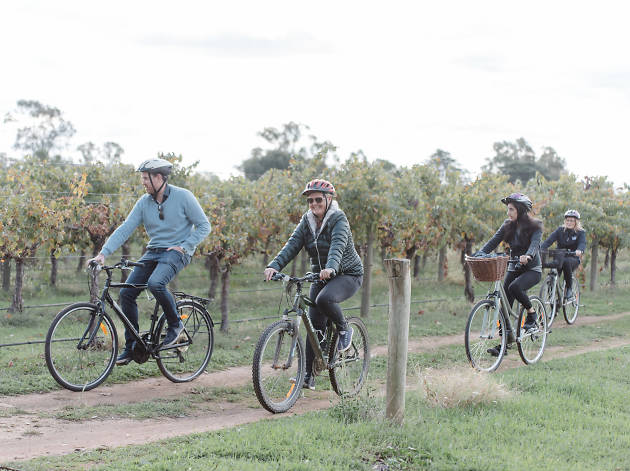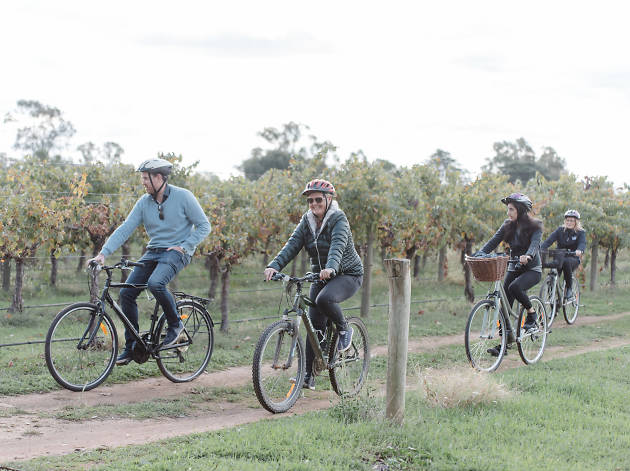 Photograph: Georgie James
Love to ride? Take yourself on a two-wheel winery tour on the Pedal to Produce cycling route. BYO bike or hire a bike at Rutherglen's Visitor's Centre, where you can also grab a handy map. All up, the route is 12.5 kilometres long and is easy cycling – you won't need your lycra and padded shorts. The path will take you past 11 wineries and if you're feeling festive at the end of the ride, head to Pfeiffer Wines to try their sparkling wines, especially the red.
Stop by the historic Rutherglen Estates for a wander through its sprawling vineyard, and visit the cellar door, built in 1886. If you need something sweet during the day, head to Campbells Wines for a fortified wine tasting. It's one of the oldest in the region and the owners have made a name for themselves with their muscats and topaques. Grab a few bottles to take home for an after-dinner treat or to accompany a cheese platter.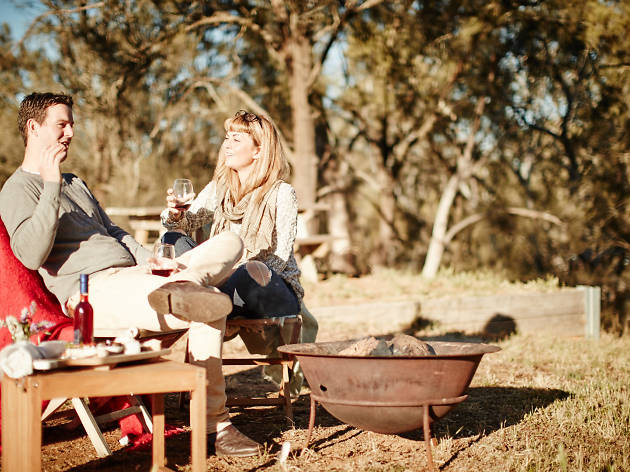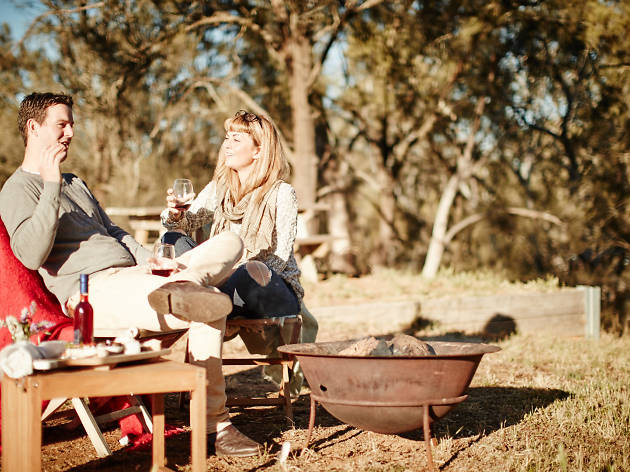 Photograph: Ewen Bell
Get the most out of the Rutherglen region by staying at the wineries so you can wake up to rows of grapes outside your window. Lake Moodemere Estate founders Belinda and Michael Chambers call their Lake House a 'love shack' for obvious reasons – the private bed and breakfast is a gorgeous spot for a romantic getaway with six nearby wineries accessible by foot, bicycle or horse.
Another stunning B&B is the Paringa Grove Homestead, set in a young olive grove on the banks of the Murray River. Get up early if you can to see the local wildlife on the river.
Other short getaway destinations
All the inspiration you need to plan your next weekend escape.