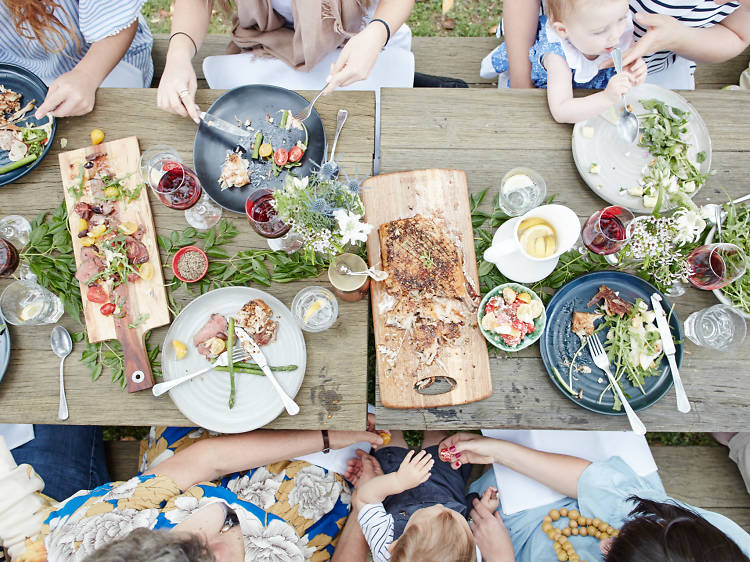 Photograph: Ewen Bell
Start at Scion Vineyard and Winery to taste the durif, a rare red grape varietal brought in from the south of France in 1908 that thrives in Rutherglen's warm soil and climate. Many Rutherglen wineries grow the grape and Scion founder Rowly Milhinch is a particularly passionate proponent of the variety, working them into his small-batch blends that are best tasted while you look out on the towering gumtrees by the cellar door.
Stop for lunch at Jones Winery, where fifth-generation winemaker Mandy Jones runs the restaurant alongside the cellar door. Diners are transported to the French countryside through a menu of Gaelic classics like confit duck, pork rillettes and a seasonal tart for dessert. Buller Wines also embraces the winery dining experience with Ripe, a restaurant set in a former warehouse. The winery is known for their muscats and the restaurant takes the fortified wine beyond its traditional role as a dessert accompaniment, using the rich flavours in dishes like venison ragout.
If you're staying in town, definitely make your way to Thousand Pound Wine Bar on Main Street. Owned by the local siblings behind All Saints Estate and Denis Lucey of Melbourne's Bottega, the venue brings the contemporary wine bar experience from the big smoke and transfers it to this seventh generation winemaking town. Expect a library of the best wines from local, family-owned Australian wineries.