Great weekender: Christchurch
Slip over the pond for a weekend and see how a town rocked by tragedy has reinvented itself as a capital of cool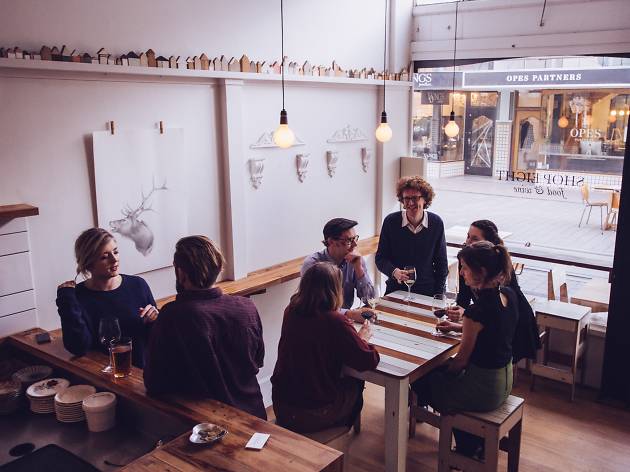 Many shops and venues have re-opened since the 2011 earthquake. That means the world famous, pop-up Re:START mall keeps evolving. Here, more than 50 boutiques and cafés are housed in shipping containers.
Recently, the 109-year-old
Isaac Theatre Royal
re-opened its doors to host touring performances.
Nearby Rekindle turns waste wood from demolished red-zoned homes into beautifully crafted wooden jewellery, art, toys and furniture. One of their side projects, Whole House Reuse Project, presents the challenge of reusing an entire house to save it from waste.
Japanese architect Shigeru Ban designed the Transitional 'Cardboard' Cathedral to replace the fatally damaged ChristChurch Cathedral – a concert venue and exhibition place as well as a church. Its innovative design utilises cardboard tubes and the remains of the original rose window.

To see how the city is transforming, jump on the Christchurch Tram.
Go to C1 Espresso for breakfast, or order sliders after 3pm. They'll be sent to your table through a tube system! Next door, there's a record store for some high-fidelity browsing.
At Shop Eight Food and Wine Bar (pictured at top), find furniture from Rekindle, local organic and biodynamic wines and a brilliant grazing menu from chef Alex Davies.
New Zealand's largest selection of whiskies is on offer at the Last Word. Bartenders stir up brilliant sours, fizzes, short and long drinks, including the Campbell Flip (best with Kentucky Vintage small batch).
Down in Strange's Lane, find five bars and cafés, including Strange&Co, Lower 9th Diner and our favourite, Orleans, where there's bourbon, moonshine and Creole food aplenty.
The Thai food on offer at Chinwag Eathai is some of the best in the city. Order the sirloin with crying tiger sauce – you won't regret it.
One of the leaders in the city's growing craft beer scene is ThreeBoys and their new brewery is loaded up with taps and growlers aplenty. Order the wheat or the oyster stout, which is made with delicious Bluff oysters (yes, really).
The recently-opened, 26-room boutique Hotel Montreal is located across from Hagley Park and features spacious suites adorned with furniture, art and decorations you can take home at a price, and mini-bars stocked with local food and wine.
At the Rydges Latimer Christchurch, expect large rooms with the latest technology, brilliant service and off the lobby, Bloody Marys, where the great cocktail is served up in jars next to a plethora of local food fare.
Try a Melbourne staycation
We all have different preferences when it comes to hotels – perhaps you're a fan of staying right in the middle of the action; maybe you're happy to chill out in a boutique hotel in a cute neighbourhood. Whatever kind of vacation (or staycation) you're after, we've got you covered.