Guide to drinking and dining in Wellington
Some come for the bungee jumping and trekking, but it's the craft beers, show-stopping wines and fresh seafood that entices us to the land of the long white cloud. Here's Time Out's guide to eating and drinking your way around New Zealand's capital city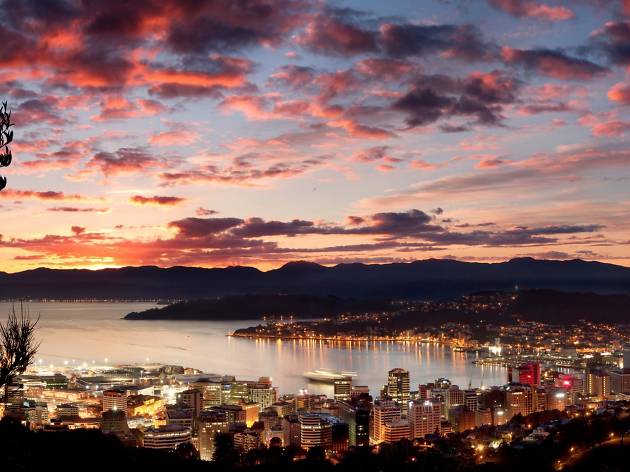 Before you book European flights for a culinary holiday, look closer to home for gastronomic adventures. Wellington is less than four hours away by plane and is punching well above its weight on the drinking and dining front. This famously windy city built into the hills around a beautiful (and impressively clean) harbour gets casual dining pitch perfect – you've got neighbourhood bistros dishing up five star eats in comfortable surrounds and an enviable roster of local wineries at their disposal. And for craft beer fans, Wellington is paradise. In addition to a glut of craft beer devoted venues dotted across the city, in August each year people descend on Wellington in droves to attend the famous craft beer festival, Beervana, where over 50 of New Zealand's best brewers host a monster party in the Westpac Stadium. Want to make sure no meal is wasted on your weekend escape? Here's how.
Breakfast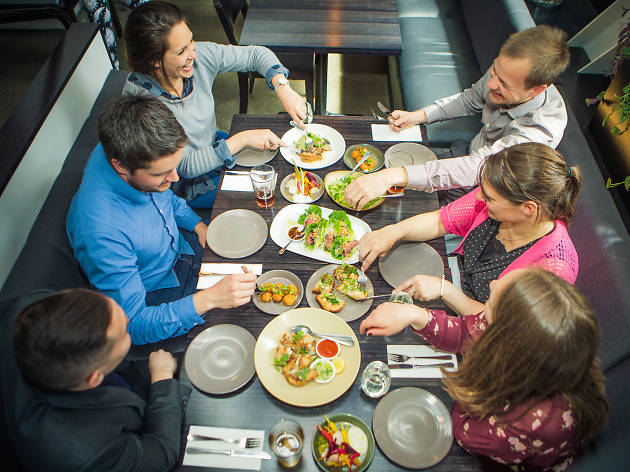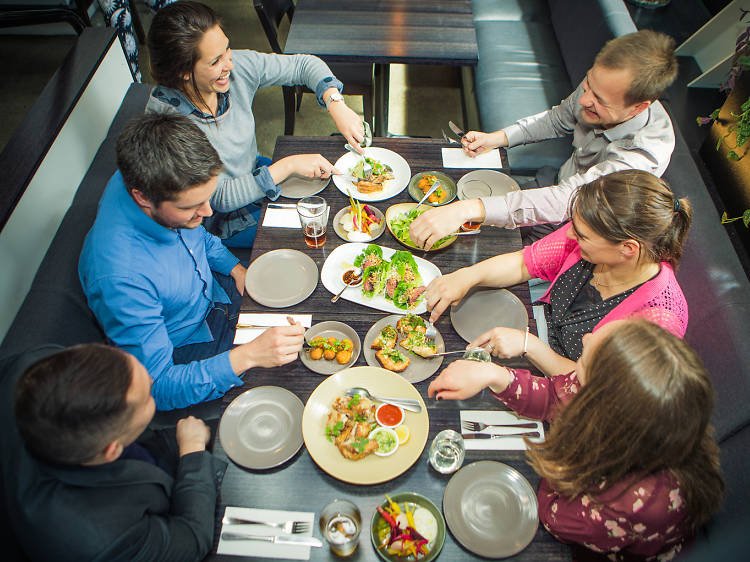 Photograph: Supplied
Saturday
Start your day with a serve of boozy buttermilk pancakes with house-made limoncello, amaretto mousse and fresh fruit at the sleek and faintly industrial Egmont Street Eatery located in a converted carpark. Or if you want a savoury option that's not eggs, this is the kind of place that isn't afraid to put a flank steak on their bunch menu. You're on holidays, the rules are there for breaking.

Sunday
The gang at Loretta know that carbs are an excellent way to start the day, which is why you can kick things off with waffles, crumpets, a croquet monsieur or even a sweet toastie stuffed with banana and a chocolate and hazelnut spread in this beautifully designed breakfast spot on Cuba St.
Lunch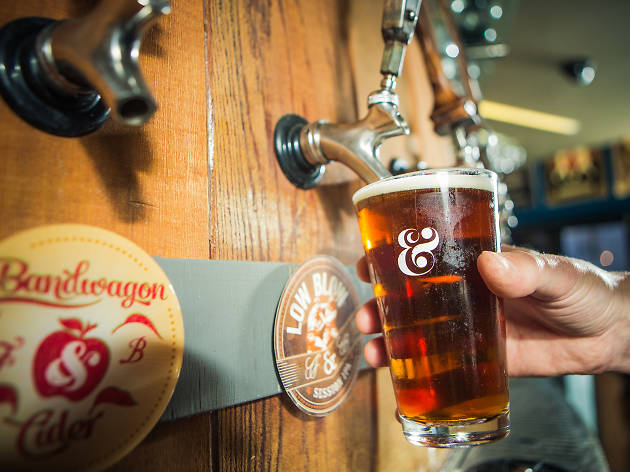 Photograph: Supplied
Saturday
Everything on the menu at the Fork and Brewer is designed to go well with the beers they make onsite in big steel drums. They have a dedicated menu just for fries and favour hearty fare like goulash, chowder, burgers and ribs, perfect for lining your stomach before you take a swing at the 30 craft beer taps they have behind the bar.

Sunday
Save your Sunday lunch spot for the Harbourside Market. Locals flock here to buys big bags of fresh fruit and veg for the coming week, and they are joined by a veitable UN of food trucks, selling everything from Chilean hot pockets to chimney cakes, jerk chicken, dumplings and Dutch pancakes.
Dinner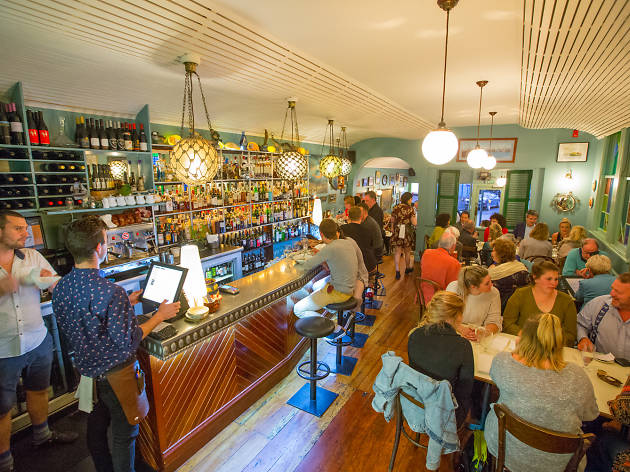 Photograph: Supplied
Saturday
They use the word shack very loosely in NZ, because the Ortega Fish Shack may be a little kitchy, decked out with old nautical paintings, but it's no slapped together establishment. This is the place to eat seafood in Wellington (do not skip the oysters) with a whole lot of excellent local wines for company.

Sunday
It's definitely worth the cab ride out to the suburbs for a meal at the Salty Pidgin. The husband and wife team that run the kitchen and bar provide simple, instinctive cooking that's all class. Perhaps you get a bowl of plump local mussels in the day's broth, or a pieve of moki, pan-fried and topped with melting crayfish butter.

Drinks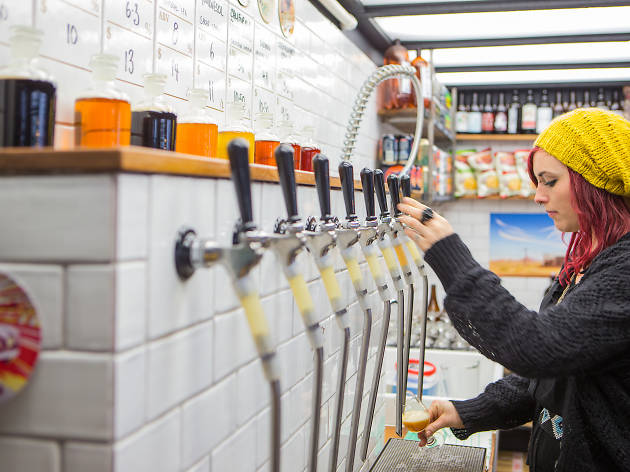 Photograph: Supplied
Saturday
Perch up at the solid timber bar at Ancestral for late night yakitori and whiskies, or nab a spot on the heated concrete seats outside in the courtyard for cosy al fresco drinks.
Sunday
And no visit to Wellington is complete without stopping into the lovely craft beer bar that the famed maverick brewers from Garage Projects have opened across the road from their brewery and tasting bar. This is where you'll drink craft beer at it's most creative.

More mini-breaks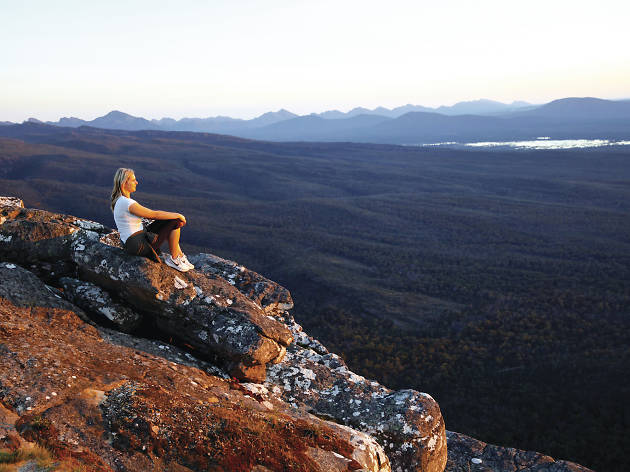 As much as we love all things Melbourne, even we occasionally need a break from the big city. Here's all the inspiration you need to plan your next weekend escape.