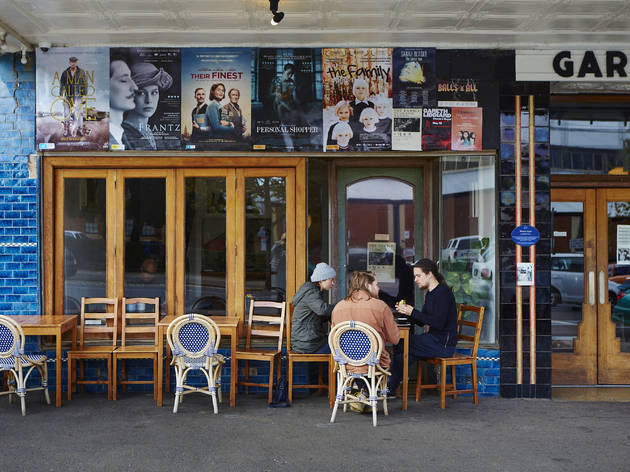 Weekend getaways: Castlemaine
Let your creative juices flow in Castlemaine. Situated in regional Victoria the town comes to life with jazz festivals, live music and world-class restaurants
Things to do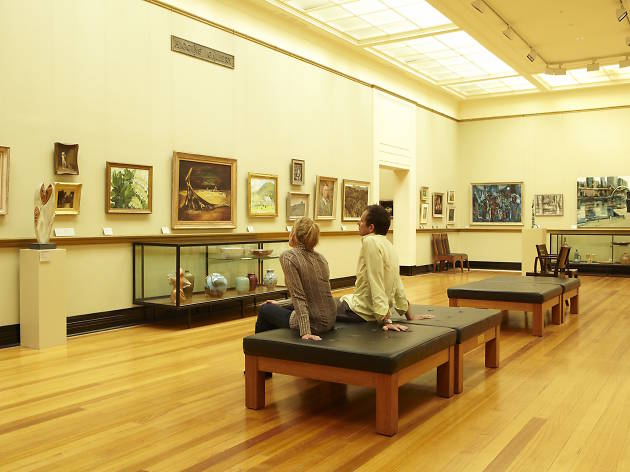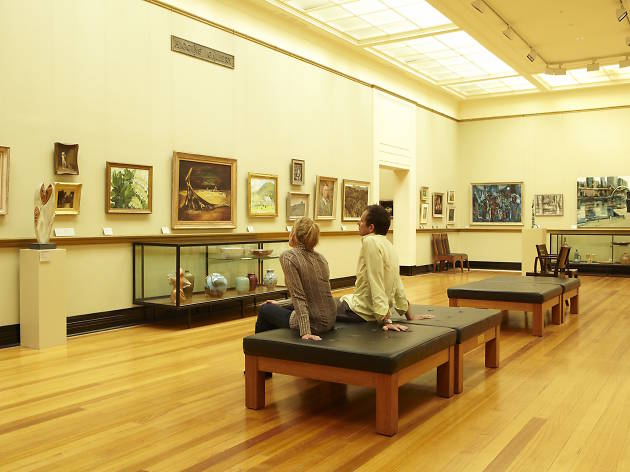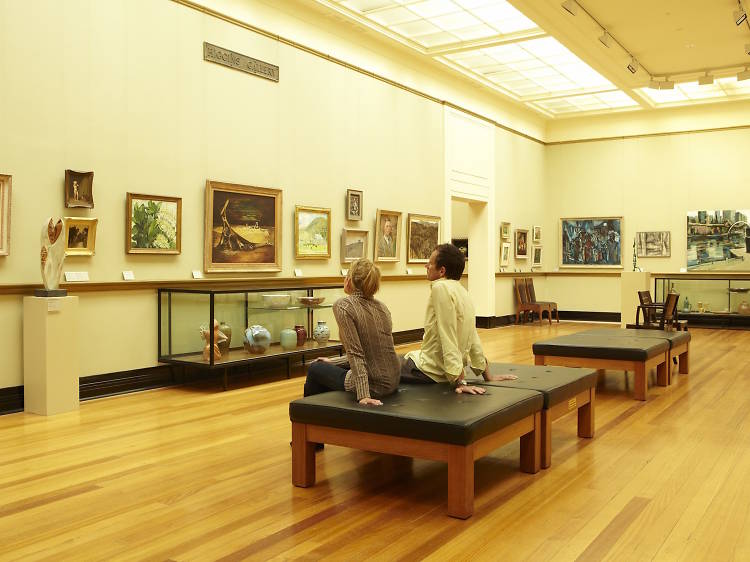 Photograph: David Mitchener
Castlemaine Art Museum
In August 2017 an anonymous donor came forth to save the historic Castlemaine Art Museum from extinction. As well as supporting operating costs it's also allowed the museum – founded in 1913 – to abolish its $10 entrance fee. This Art Deco building holds significant works of artists from the nineteenth and twentieth centuries in its galleries – including Russell Drysdale, John Brack and Arthur Streeton – but has also played host to touring exhibitions, such as Ben Quilty's After Afghanistan and a major retrospective of Indigenous artist Ginger Riley Munduwalawala: The Boss of Colour. The museum downstairs has many antiquities from the gold rush era and items telling the stories of early Chinese Australians.
The Bridge Hotel
The advantage of changing hands three times of late is that The Bridge has benefitted from multiple refurbs. The new owners of this rather picturesque pub and bandroom are brothers Patrick and Jeremy Furze, who've clocked up years in the music and hospitality industries between them. For the reopening in November 2017, they revamped the beer garden and built a new outdoor stage for sunny weekend busking-style gigs, while the indoor bandroom attracts touring acts from all over Australia. The new menu – designed by Alex Perry (formerly of The Good Table) and head chef Andrew Martin – features local produce and includes vegan options, with an early sitting for families.
The Mill
This 1875 woollen mill was given a new lease of life when it was taken over in 2014 by a biodynamic sheepfarmer and a GP (they prefer to remain anonymous) and transformed into a giant hub for food and artisan manufacturing. They're already running at 80 per cent full, thanks largely to the giant Vintage Bazaar, packed full with groovy clothes and homewares. They've thought of everything: as you browse the furniture makers and artist spaces, kids can be kept amused by the ping-pong and fussball tables, not to mention the Ice Cream Social's hole-in-the-wall good times. The Mill is also home to the cellar door of the Boomtown Winemakers Co-op, Das Kaffeehaus, and The Taproom.
Lot 19
On the outskirts of Castlemaine, furniture maker Mark Anstey created a lively artspace of studios – home to mosaicists, sculptors, painters, instrument makers, ceramicists and writers – that's open to the public. There's a contemporary art gallery that hosts rotating artists (and live music events), and even an open-access printmaking studio and ceramics studio. The vintage truck-bed stage plays host to the rowdy annual karaoke festival, Castlemaine Idyll, at which a generous proportion of Castlemaniacs take the stage with the outlandishly brilliant backing band. Community project Growing Abundance harvests and grows local produce to keep Mama's Kitchen pumping.
Theatre Royal
The new five-strong team behind the historic Theatre Royal – musicians Felicity Cripps and Tim Heath, filmmakers Andrea Distefano and Campbell Hynam-Smith, and director/producer/restaurateur Jono Hill (Heartattack & Vine and Wide Open Road) – have pumped fresh blood into this business, making it a primary hang-out for locals and a massive drawcard for out-of-towners. The espresso bar in the foyer (well stocked with Cripps' incredible cakes) transforms into a pizza and wine bar by night. The combined cinema and venue has a capacity of around 350 and attracts well-regarded local and international bands. In cinema mode, there are often three to four screenings a day, from big new releases to art-house flicks.
Where to eat and drink
Austrian couple Edmund Schaerf and Elna Schaerf-Trauner worked with a set designer to create this Viennese-style café in The Mill, resplendent with a centrepiece chandelier and grand banquette seating. They'd already been impressing locals with their Coffee Basics roastery; now they offer a multi-page menu of caffeinated treats, including the alcoholic kind (if you'd rather have that than schnapps). Hungry visitors will find Kaiser rolls, cold cuts, baked quark soufflé, Austrian soups and salads, and a fat selection of sausages, as well as plenty of pastries.
In what used to be the ice-creamery of the Theatre Royal, there's now a snug, two-tier restaurant with clusters of small tables and booths. With its low-lit charm and simple posies of flowers, it's perfect date material. Indeed, Bistro Lola goes above and beyond quick bites before the movie or concert starts next door – this menu's designed by head chef Sarah Curwen-Walker for destination dining. You might try an entrée of orange and coriander seed-cured Spanish mackerel, cucumber, currants and almonds, with green chilli oil; or a main such as Yapunyah chicken involtini with haricot beans, sage, porcini and speck.
One of the three owners of The Taproom is Doug Falconer of Hunters and Collectors, so there's plenty of music booked on Sundays and most Fridays (not to mention Falconer hosts the karaoke, comedy and trivia nights), and there's no door charge. The Taproom has also branched out into Books in the Brewery, bringing in authors Robert Drewe, Alex Miller, Kas Cooke and Tim Rogers. While you're getting your culture fix, humour the brewer toiling behind the window and sample the Knucklehead Dry IPA, the Espresso lager, the Frailty pale ale and the Holy Grail cloudy ale – either on a tasting paddle or in their full glory (growlers and squealers are also available). Pizza is on the menu Thu-Sun, and there are baguettes and cheese platters throughout summer.
Where to stay
Those that do not stay here stand outside and take photos. The Empyre was built in the late 1800s and is an exemplar of gold-rush architecture with its lace balconies and stained-glass windows. This boutique hotel offers a full-menu breakfast and has its own luxurious bar. There are its gardens to explore, but it's also mere metres away from Castlemaine's loveliest sights, such as the Theatre Royal of the same era. There's off-street parking, too. Considering the luxury of this get-away, it's reasonably priced, with rates ranging from around $265-$425 depending on the utter grandeur of your chosen room.
Find more weekend getaways in Victoria
As much as we love all things Melbourne, even we occasionally need a break from the big city. Here's all the inspiration you need to plan your next weekend escape.