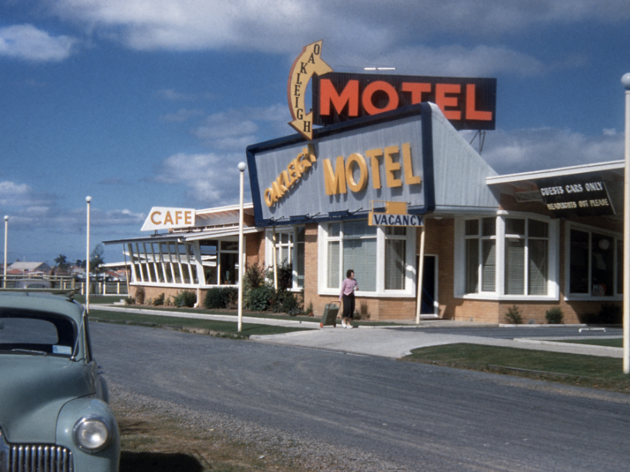 In pictures: Tim Ross's retro motels of Australia
These midcentury gems are a slice of Australian history – and they come with free parking
Given the choice, most of us would opt for a hotel or an Airbnb over the humble motel, but there was a time when these motor-vehicle-friendly gems were the ultimate in budget-conscious chic. Motels were conceived in the US in the early 20th century, but the concept didn't make it to Australia until the 1950s. They boomed across the '60s and '70s, with locals across the country drawn to their modern design, and although they've been out of fashion for a good two decades, the motels of yesteryear are starting to gain prominence again.
Comedian and design buff Tim Ross has been fascinated by the motels ever since he was a child in the 1970s, taking holidays with his parents.
"They were always beacons of modernity for Australians," he says. "These American-style motels landed in the suburbs and regions and our cities, and certainly for people in the 1950s who went to the original ones, it was like walking into an Elvis movie. And that stuck with us; that feeling that our parents and grandparents have just gets passed down, and those little moments of excitement of a hotel sit deep within our psyche."
Ross and his musician friend Kit Warhurst have got a new show all about the nostalgia of the motel experience, and they're touring it to actual motels, taking over historic rooms with storytelling and song. He's also recently released Motel, a picture book full of snapshots of Australia's holidaying past, drawn from the National Archives of Australia.
Time Out asked Ross to pick some of his favourite motels and take us on a tour of these retro beauties.
Like your accommodation to have a touch of difference? Here are the best boutique hotels in Melbourne.
Tim Ross's favourite Australian motels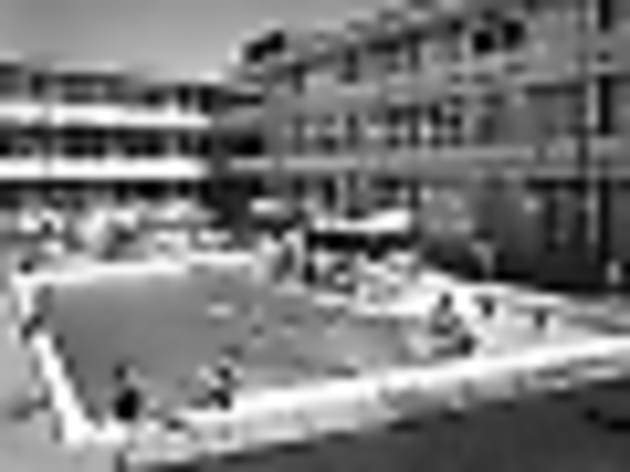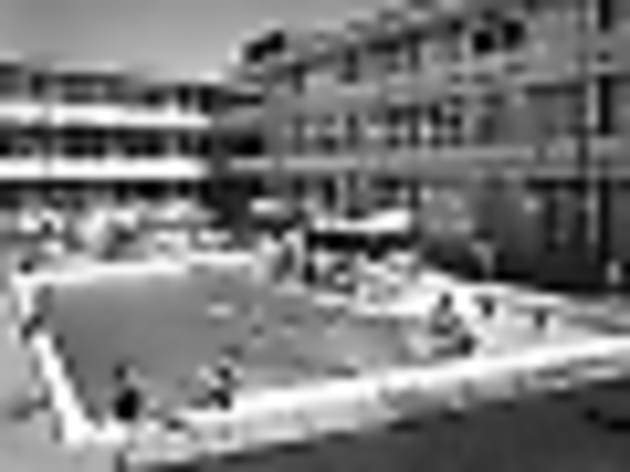 Image courtesy of the National Archives of Australia
Carlton, Victoria
This is one of the first multistorey motels in Australia and is currently a Vibe Hotel. Ross wants to see it restored to its former glory and reckons it could be pretty hip with the right renovations.
"There are some awful colours going on, but when it comes to the essence of that motel, and being around the pool and on the balconies, it's pretty much the same. And I think it's deeply underrated."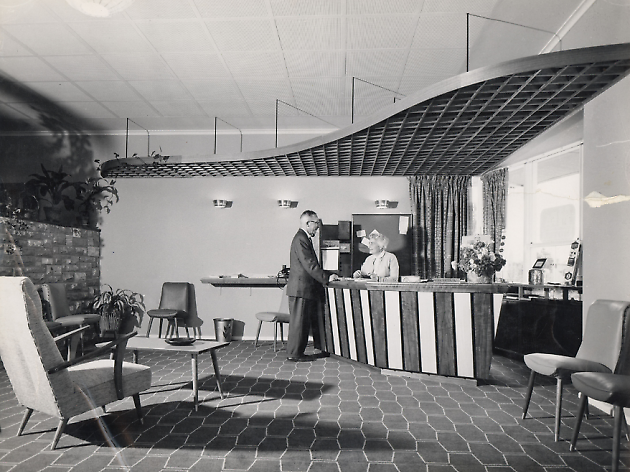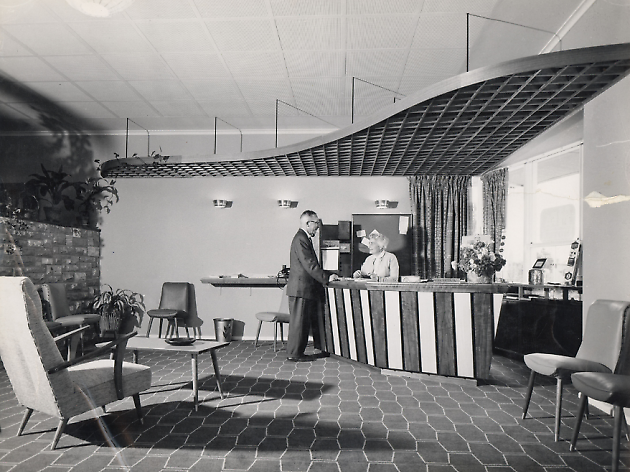 Image courtesy Riverfront Motel and Villas, Hobart
Rosetta, Tasmania
This motel is just around the corner from MONA in Hobart.
"It's a really classic 1950s motel – the archive shots are incredible, and it symbolises the romance of the time and was one of the first ones to pop up in Hobart at that time, and they've maintained a lot of the integrity of it and the heritage items."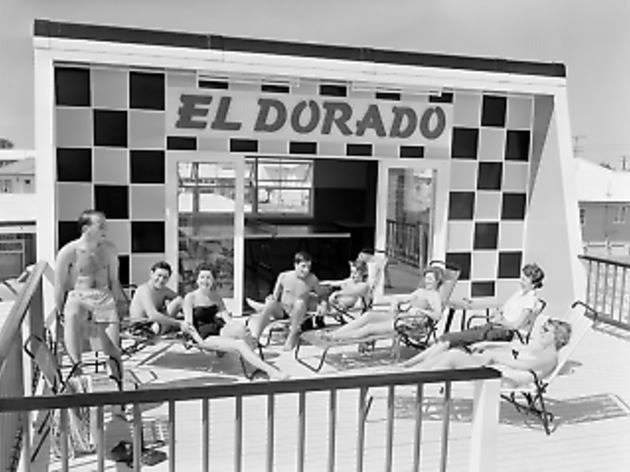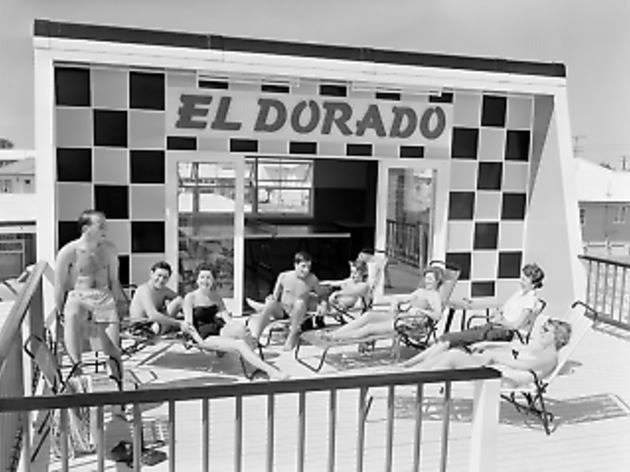 Image courtesy of the National Archives of Australia
The Eldorado opened in 1954 and was the first motel to have parking available outside every room. It was knocked down in 1988 and a Travelodge stands on the site.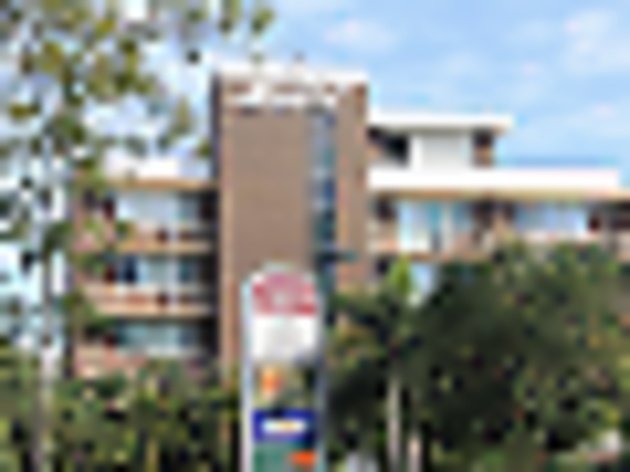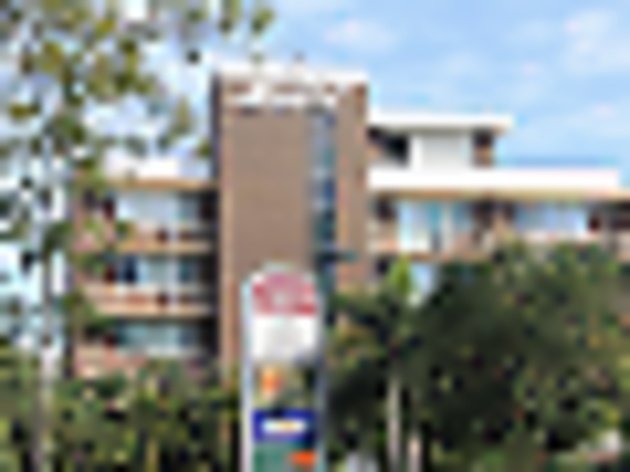 Photograph courtesy Hamilton Motor Inn, Brisbane
Hamilton, Queensland
This classic 1970s brown brick motel can be found just 20 minutes north of Brisbane.
"It's got this wonderful bar – a black vinyl, button-studded bar, and it feels just like you could walk up and order yourself a XXXX in 1975," Ross says.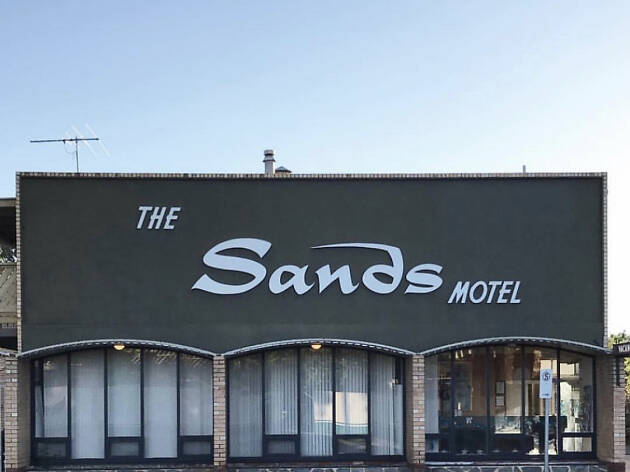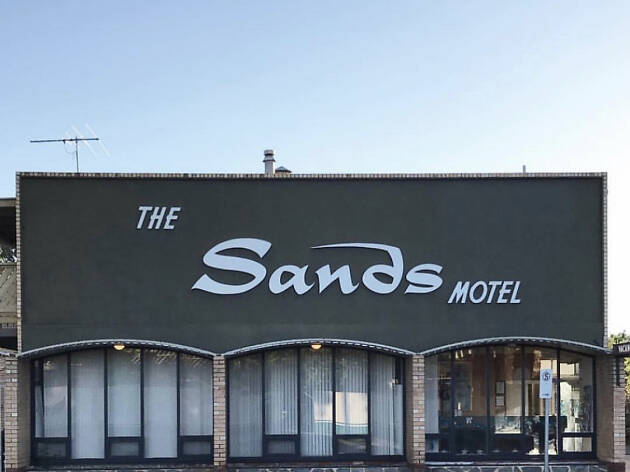 Photograph courtesy the Sands Motel
Fullarton, South Australia
"It's a little bit of Las Vegas in Adelaide," Ross says of the motel named after Sin City's chicest hotel of the 1950s. "Many of the motels that we saw in the 1950s and '60s borrowed very heavily in design when it came to motels in design, but they also borrowed very heavily when it came to their names."
Photograph courtesy Alexander Motor Inn
Essendon, Victoria
"It's a really interesting 1960s motel close to the city where people would stay because they wanted to be close to the city but couldn't afford to stay in the city," Ross says. "It was very popular with country people coming into the city who didn't want to pay for parking."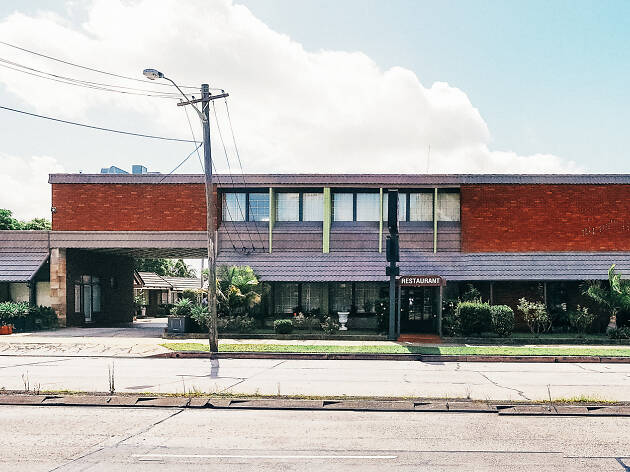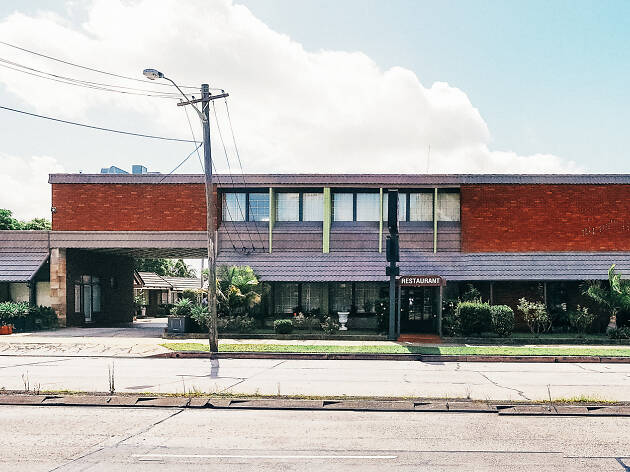 Photograph: Aaron Puls
Strathfield, NSW
Ross performed Motel for the first time in Town and Country, so it's a sentimental favourite.
"It's doing really good business," he says. "It's got around 94 per cent occupation rate, very much driven by people working on the roads. But it's a very classic 1970s motel, and when you go in it's got the clock radio that flashes the wrong time, the mish-mash of styles and furniture from 40 years."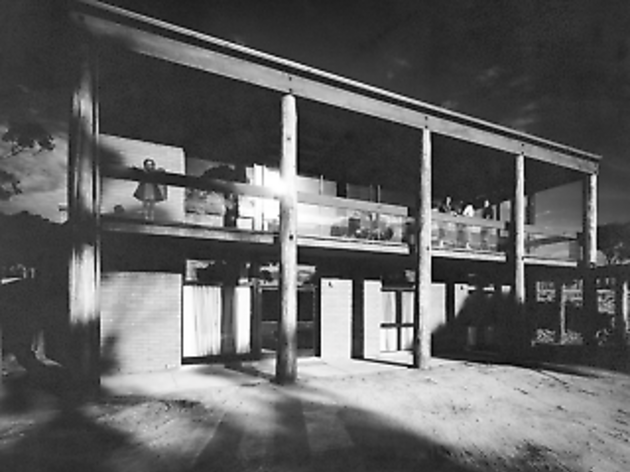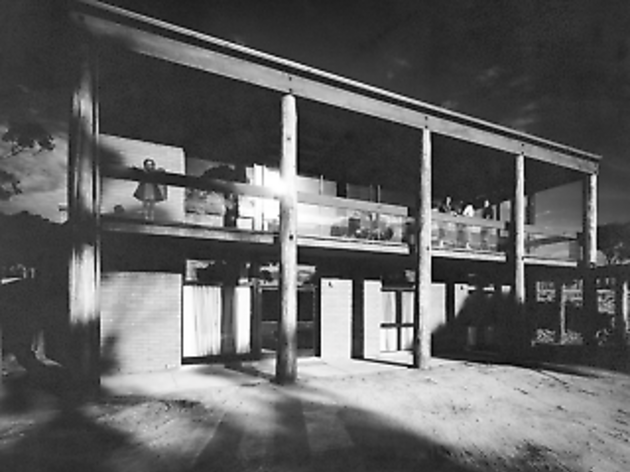 Image courtesy of the National Archives of Australia
Merimbula, NSW
"It's an incredibly important motel in terms of the evolution in the history of Australian motels," Ross says. "It's one of the first motels to try and look like an Australian motel. Robin Boyd, the architect, described the American-style motels as 'Fibro cement paradise under a rainbow of plastic paint'. He wanted to create a motel where the materials represented the Australian bush and who we are."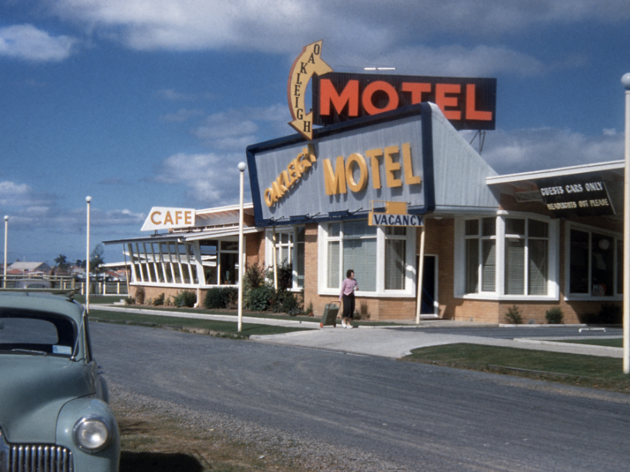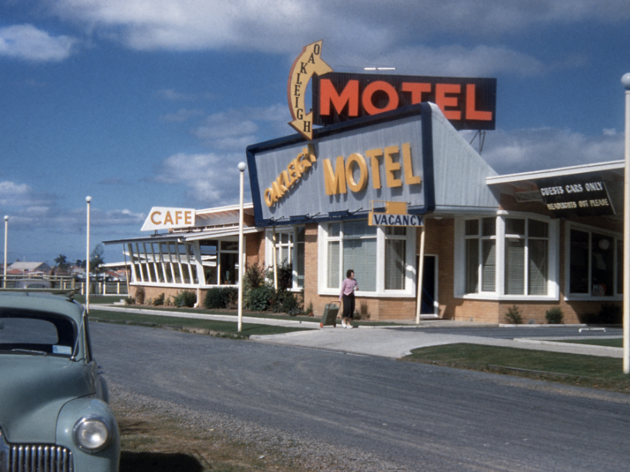 Image courtesy of the National Archives of Australia
Oakleigh, Victoria
This historic motel was converted into townhouses in 2010.
"It was the first motel, and it was designed for the Olympic Games," Ross says. "It didn't open until 1957 because it's Australia, and we can't get things done in time. But when it opened people would drive to it from surrounding suburbs and drop in to take a look – it was a revelation."
Want more glimpses of our glamorous past?
We're pretty fond of Melbourne as it stands today, with our ample coffee shops, beautiful inner-city parks and beautiful, centuries-old buildings littered about. But Melbourne didn't always look like this.