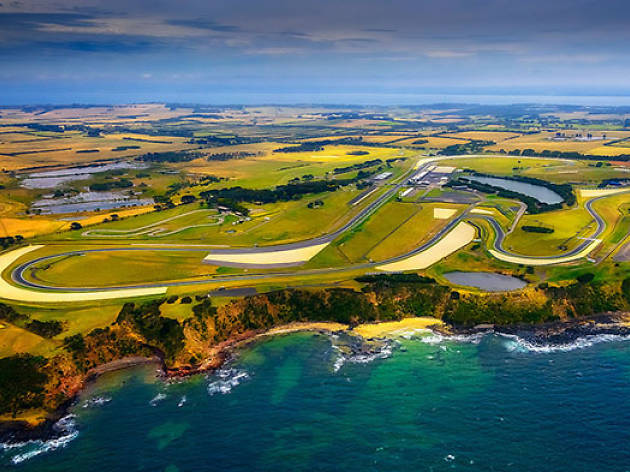 Weekend Getaways: Phillip Island
Take a break on Phillip Island with activities for nature lovers, thrill seekers and families
Known for its healthy colonies of little penguins, seals and Hemsworths, Phillip Island has long been one of Melbourne's favourite destinations for a family weekend away. But the island is full of plenty of fun things to do for all ages, including the most spectacular Grand Prix Circuit in the world, used for the Superbike World Championship, scenic walks with breathtaking views, delicious food, and up-close encounters with iconic Australian wildlife.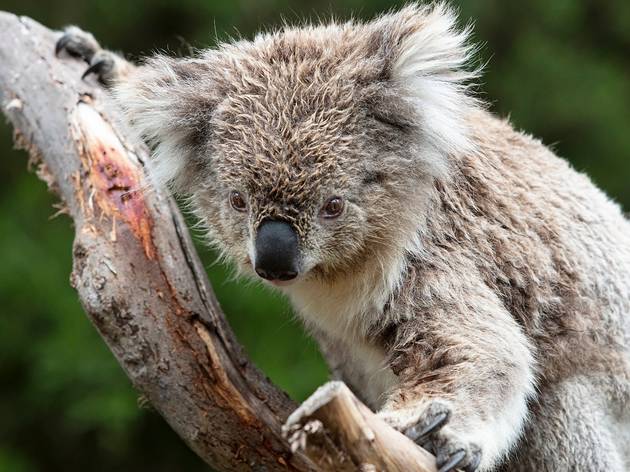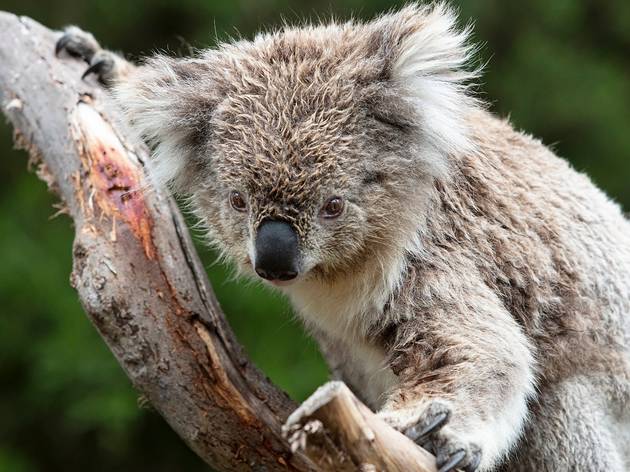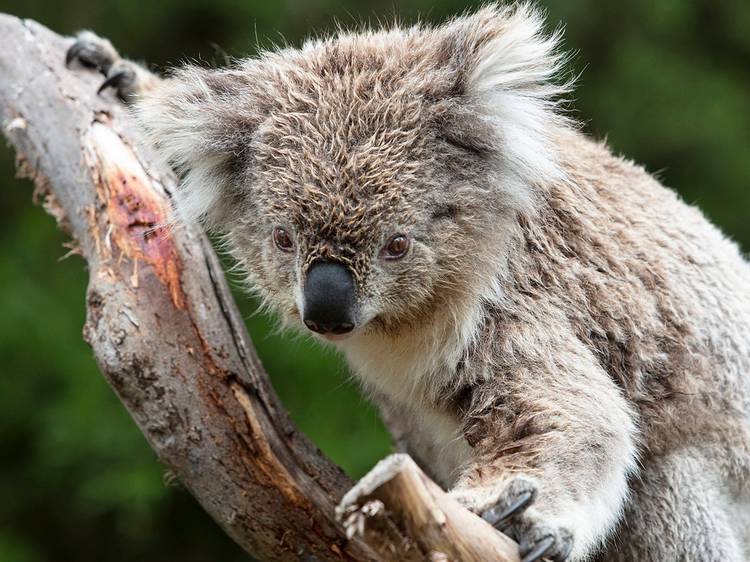 Photograph: Leslie Haworth
Yes, you really do have to see Phillip Island's famous little penguin parade. These tiny birds (also called fairy penguins) come in from a hard day's fishing at sunset every night of the year, parading up the beach to their burrows in the sand dunes. Thousands of little penguins nest here, and more than a thousand make the journey from sea to burrow each night, unfazed by the hundreds of people who turn up to watch them march. For primo penguin viewing you can opt for the Penguins Plus area, which will get you within a metre of the tiny critters, close enough to hear the slap-slap of their little flippers on the wet sand. You'll still get to see plenty of penguins if you buy tickets for the general viewing area, and keep an eye out for flippered friends as you walk back along the boardwalk to the visitors' centre. You'll see plenty waddling very close to where you're walking, and if you're lucky you will witness family reunions as adult penguins rejoin their offspring to share in the day's fishing.
But penguins aren't the only animals to call Phillip Island home. The island's Koala Conservation Reserve is the place to get a good look at one of Australia's emblematic animals. You can explore six hectares of native bushland via easily accessible walking tracks, and make sure you keep your eyes on the trees. Boardwalks will take you to within a few metres of more than a dozen koalas. If you're lucky, they'll be up and about and enjoying the fresh eucalyptus leaves keepers bring in each day.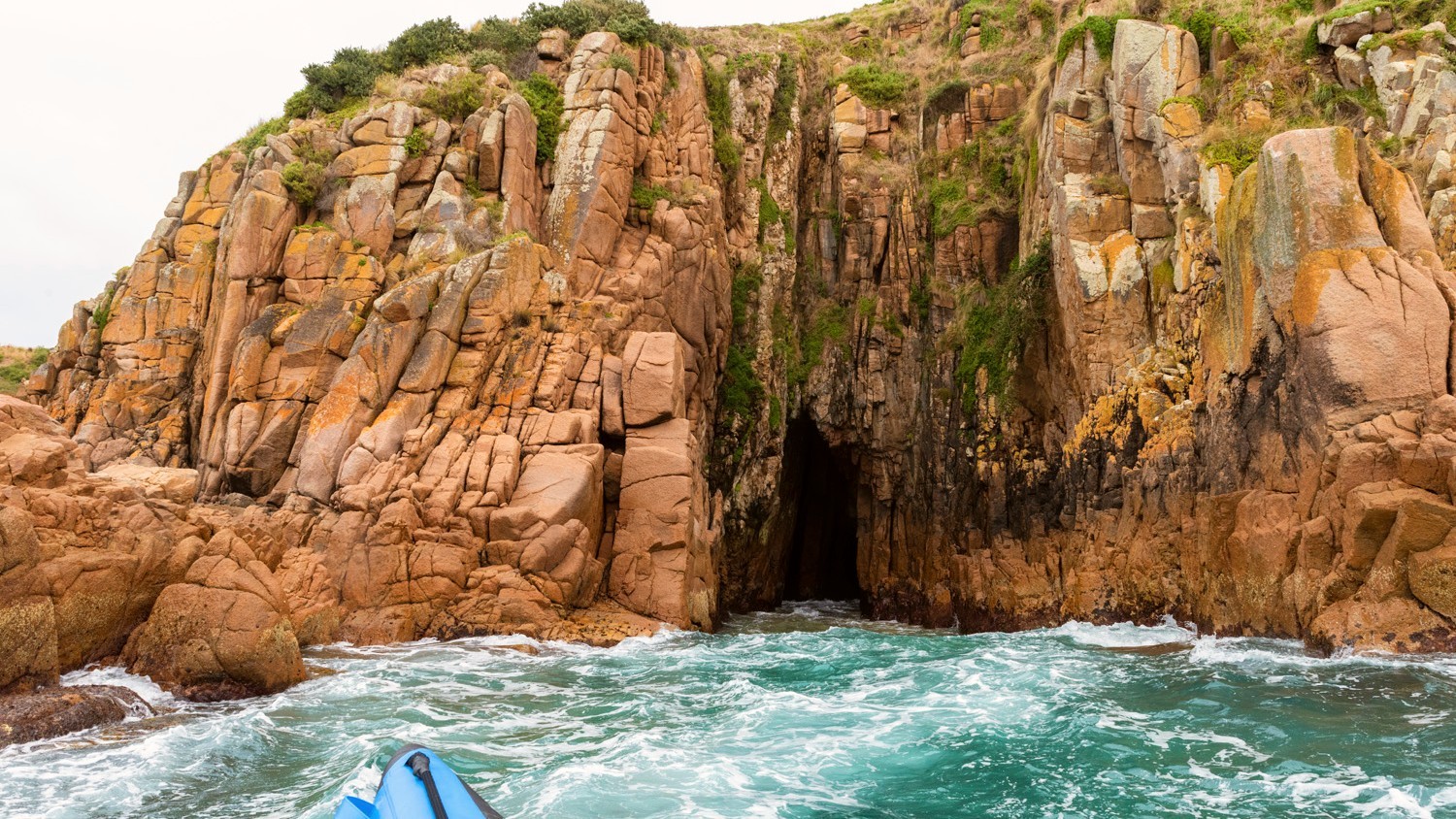 If you want your animal encounters kicked up a notch, Ocean Adventures offers snorkelling and scuba diving around the island. Underwater kelp forests attract dozens of fish species to the waters around Phillip Island, and scuba diving and snorkelling are fantastic ways to explore sheltered coves and gorgeous underwater worlds. Ocean Adventures offers Yamaha Sea Scooters to pull snorkelers along underwater, making crossing distances a breeze. There are also numerous other aquatic offerings, including jetskis, a scuba school and rides on the cheek-flattening Thunderkat. The super-fast boat will take you past jaw-dropping sea caves and cliffs, and you might get lucky enough to see some of Phillip Island's many seals.
If you want to see seals en masse, book yourself passage on a Wildlife Coast Cruise. The two-hour return trip will take you out to the aptly named Seal Rocks, 2km off the coast. You'll see hundreds of seals basking in the sun and swimming in the chilly waters surrounding the rocks, barking to each other and playing. Tours depart Cowes Jetty.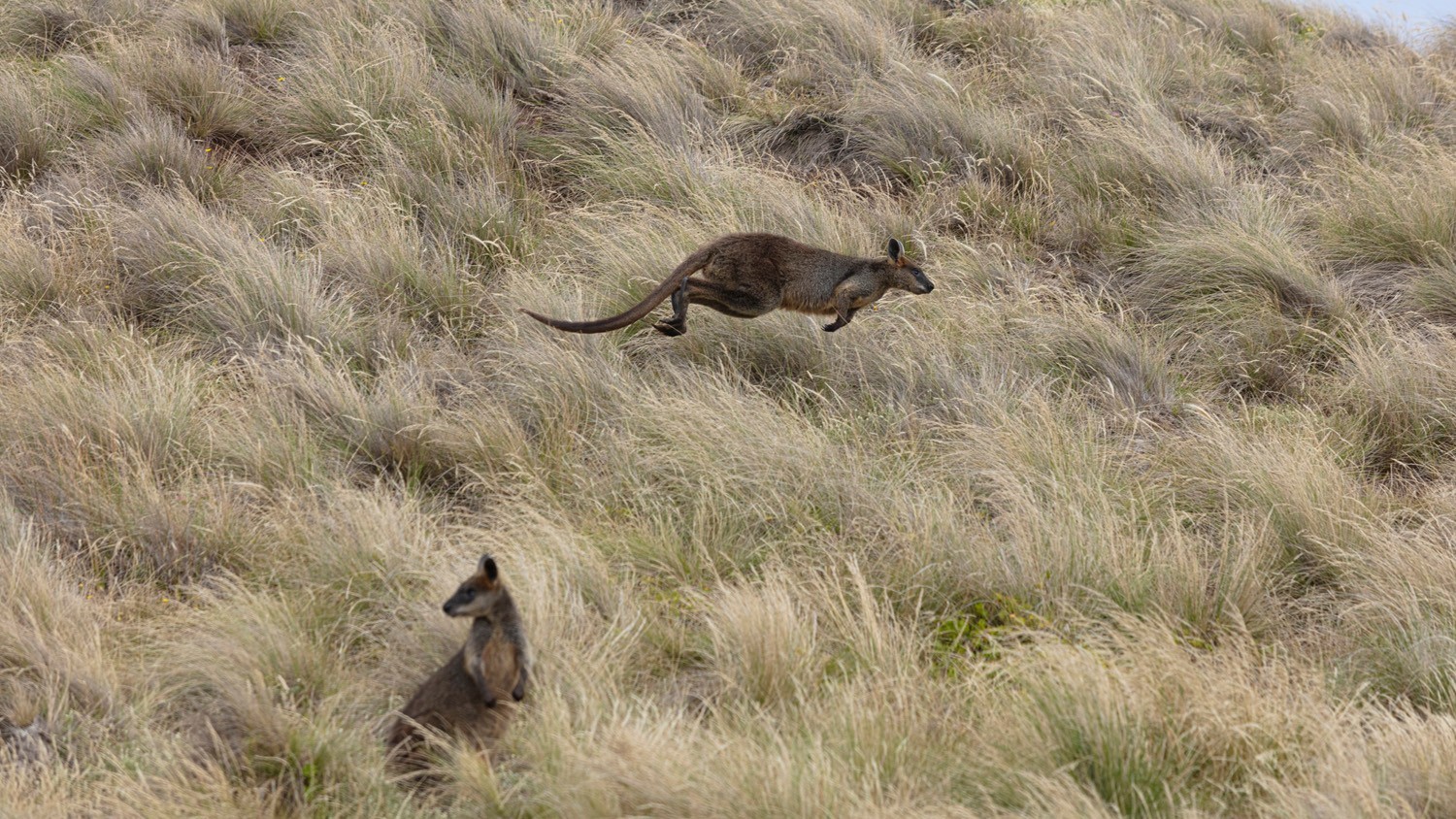 You'll see plenty of other wildlife, including wallabies, Cape Barren geese and bandicoots if you take one of Phillip Island's many scenic walks. The biggest bang for your walking buck is at the Nobbies, a clifftop bushland area with 500m of boardwalk out to an explosive blowhole. The Nobbies area is at the very tip of the island, and you'll get gorgeous views out over the sea as you walk. Our tip: wear warm clothing, even in summer. It's the coldest part of the island, and the wind is fierce. There's also a visitor centre, so you can go inside and warm up if you need to.
The 5km return Pyramid Rock to Berrys Beach walk is also well worth your time. The clifftop walk offers pretty spectacular views, and the path is wide, mostly flat and easy to navigate. There are a few steps and undulating terrain, but for the most part it's easy on the calves. The Berrys Beach end of the walk is along a paved road, but most of it traverses grassland. Keep an eye out for wallabies and the ubiquitous Cape Barren geese.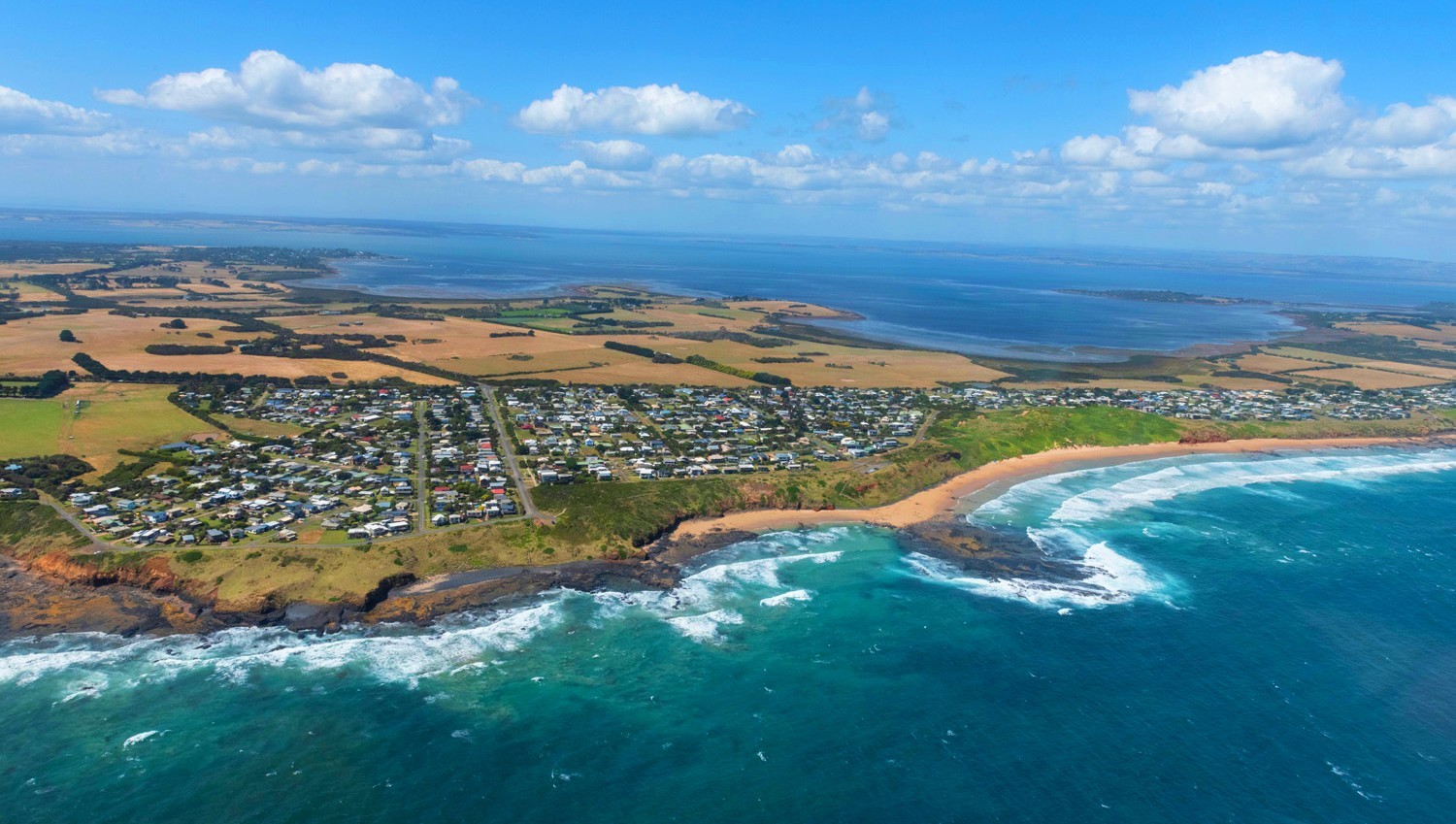 Bored with keeping your feet on the ground or your flippers in the sea? Hop aboard a flight with Phillip Island Helicopters and take a scenic tour of the island. Get a different perspective on the island and check out Phillip Island's natural beauty and famous Grand Prix track from the air. The company also offers a trip to a winery in nearby Inverloch for lunch, if you really feel like living it, er, up.
If you're visiting during the Motorcycle Grand Prix, check out the action on the waterside track. If the GP isn't on, you can out on the track and feel the wind in your hair yourself - kind of. There's a go-kart track set up next to the real GP track, matching every twist and turn in miniature. DIY 'vroom' noises.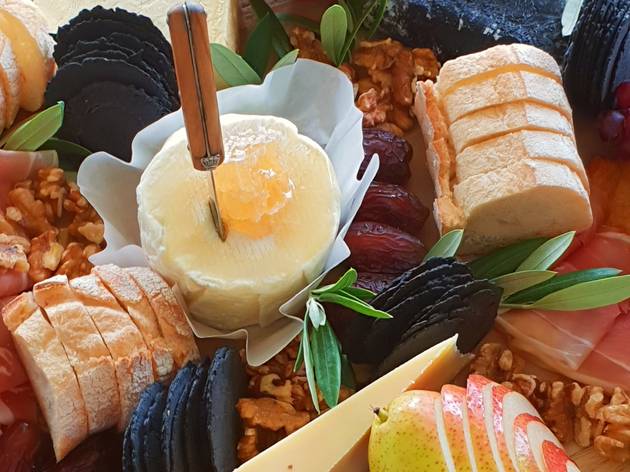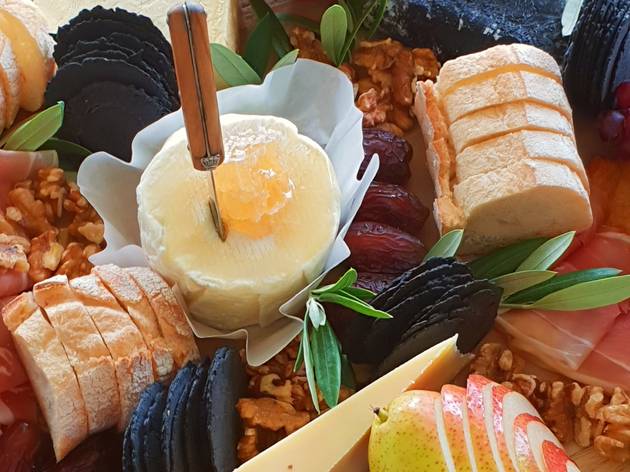 Photograph: Cass Knowlton
There are plenty of good food options on the island, and we'd highly recommend stopping in at Wild Food Farm and Café in Rhyll for breakfast or lunch. The property is a labour of love by Jude Mayall, whom you may know as the founder of bushfood company OutbackChef (and author of a cookbook of the same name). The farm grows native bush tucker like wattleseed and lemon myrtle, which is then used in the café as well as being packaged and sold online, in the gift shop and wholesale to chefs, distillers and brewers all over Australia. Fresh, native ingredients make the food here sing, and you can have a wander through hectares of native bushland and carefully cultivated bush tucker plants before or after your meal.
Many have tried, most have failed to treat the humble toastie with as much grace and reverence as the folks at the Store, a blink-and-you'll-miss-it (literally, we did exactly that) café and shop. The menu is limited to pies and toasties, but what toasties they are. The pies were sold out when we visited, but the sandwiches more than made up for their absence. We tried the Cubano and the spicy tuna, and both approached the Platonic ideal for toasties. The bread was perfectly crisp, plucked from the grill just before it turned a shade too dark, and the fillings were fresh, abundant and well considered. The coffee is also excellent, the kind of moreish brew that practically begs you to have a second cup.
They take their food but not themselves seriously at Cheeky Goose Café. There's a smoker working around the clock behind the restaurant on things like Jack Daniels sauce ribs, pulled pork and spicy pulled beef. Desserts are made in house (sadly, we were too full to try them, which speaks to the quality of the mains), and even the humble burger is given the gourmet treatment, with high-quality beef minced in house and seasoned with just salt and pepper before being given a perfect char on the grill. But the team are most proud of their fried chicken, which has a reputation throughout Phillip Island and beyond as some of Victoria's best. The warmly spiced coating has a pleasing, hearty crunch, and the meat inside is juicy and tender. The venue is also a brewery, with several of its own beers on tap.
Carb-loving locals also make a habit of visiting Isola di Capri, a beachside Italian restaurant known for its housemade pizza and pasta. Gluten-free pizza bases are available, and the restaurant ensures it uses the freshest ingredients in everything it makes. Ask for a seat by the window if you can get one - the view out over the adjacent beach is just lovely.
Feel like dining alfresco? Katie at Five Acres Farm Stay puts together elaborate grazing platters and delivers them all over the island. A veritable bounty of cheese, cured meats, fruit, crackers and fresh bread, they make for a glamorous picnic.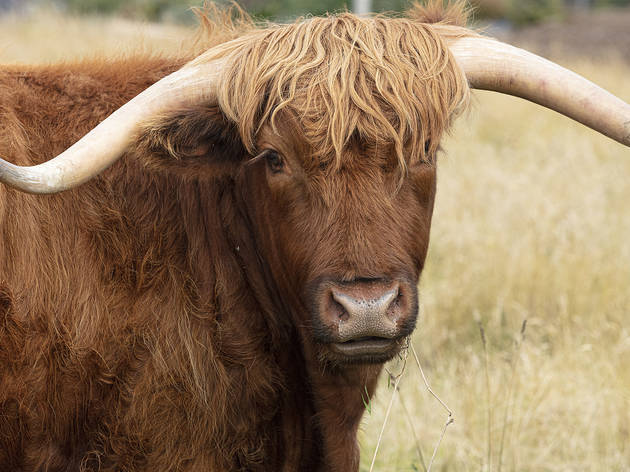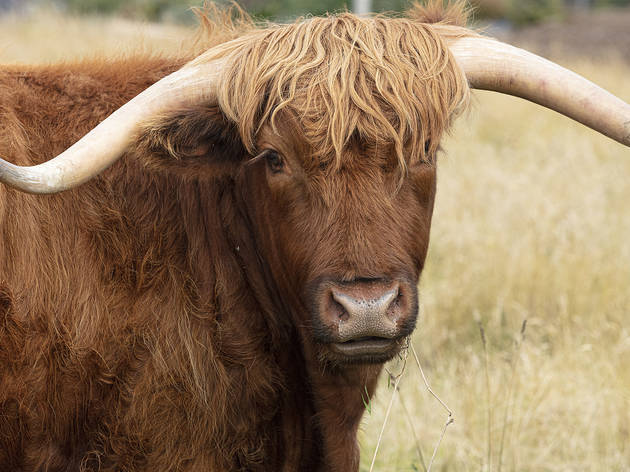 Photograph: Leslie Haworth
If you're looking for a relaxing and bucolic place to stay, Five Acres farm stay could be just the place to unwind. Spanning the titular area, the farm has views across fields to the sea and friendly chickens, goats, sheep and two highland cattle, Rory and Ivy. The guesthouse is fully equipped with everything you need, including breakfast provisions procured from the farm's resident chickens. Owners Romy and Katie are hard at work building three new luxury guest cabins on the property, which will all have the same lovely views and pastoral outlook with total privacy. Katie also has plans to offer classes in everything from beekeeping to jarring and canning in the onsite commercial kitchen, and an events space is also in the works.
Cassidy Knowlton travelled courtesy of Visit Victoria.
Want even more animal encounters?
From farm to forest and sea, these are some of the best places to get up close with native wildlife in Victoria.