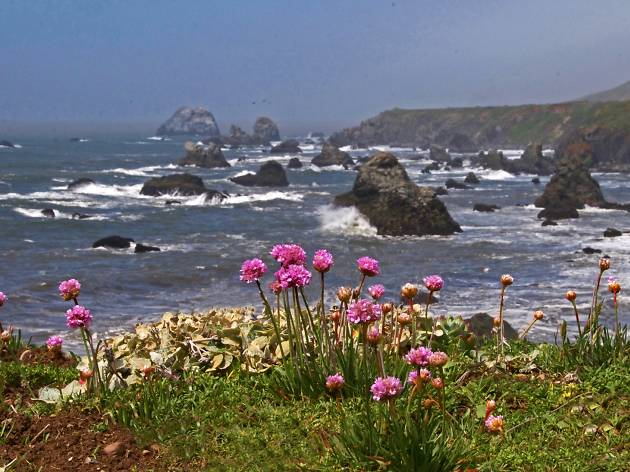 Road trip: Sonoma County
Wine, dine, and soak up the view touring California's idyllic wine region, as famed for its scenery as its grapes
No trip to San Francisco is complete without a detour through wine country, where Napa and Sonoma vintners produce some of the world's most admired wines. Sonoma is the larger of the two regions and grows a wider variety of grapes, although both are famous for lush, hilly landscapes and stand-out pinot noir and chardonnay. Whether you're looking for inspiring vineyard views, a hiking trail forgiving of a cabernet buzz, or an Instagram-worthy wine cave, you'll find it in Sonoma.
The drive from downtown San Francisco to Santa Rosa is an hour and 40 minutes; check into the Astro (323 Santa Rosa Ave, Santa Rosa, CA; from $160), a 1960s-era motel that retained its vintage flair after a head-to-toe remodel in 2018. The mid-century modern rooms feature fixtures and furniture crafted by local artisans, from the concrete sinks to the retro-chic tiles; even the bath products are produced by local beauty brand ShinKai.
Left your heart in San Francisco? Check out our top 26 things to do in the Bay City.
Day 1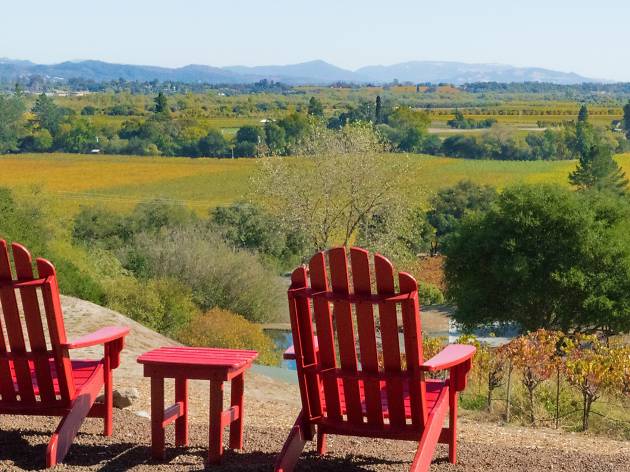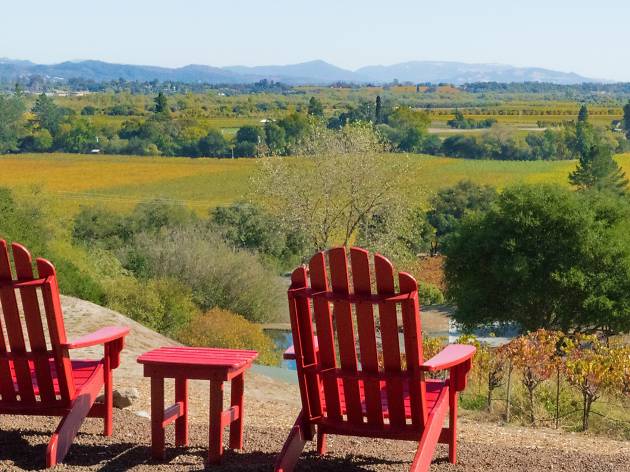 Photograph: Mariah Harkey. Sonoma Country
The next morning, have breakfast at Spinster Sisters (401 S A St, Santa Rosa, CA), a Santa Rosa mainstay known for its seasonally driven salads and elevated comfort food. (Chef-owner Liza Hinman also masterminded the Astro's revival.) Try the scramble, made from farm-fresh eggs, bacon, caramelised onions, crimini mushrooms, butternut squash and sage.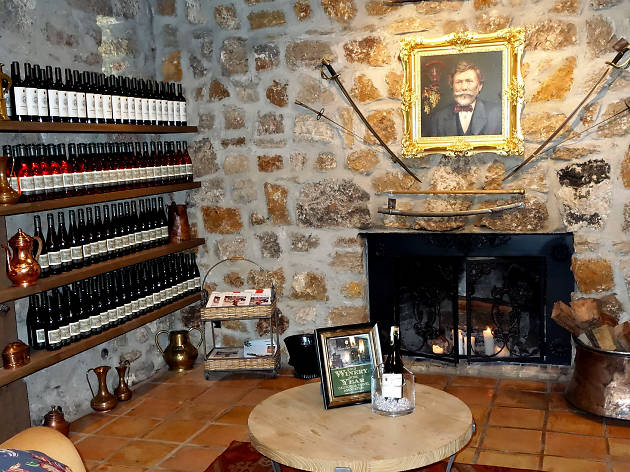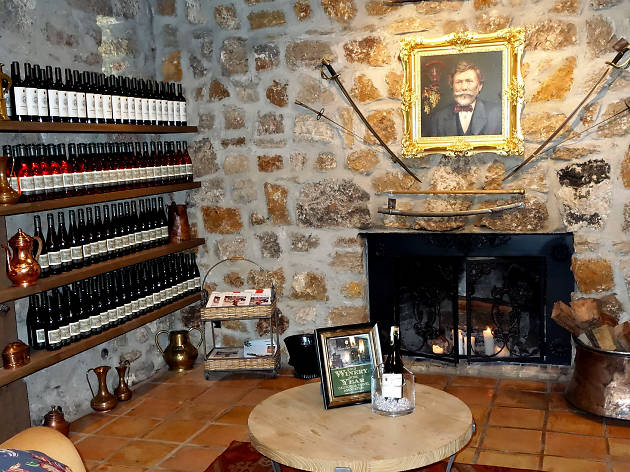 Photograph: CC/SD Dirk. Buena Vista Winery
Once you're sated, it's time to wine taste. Head south to Buena Vista Winery (18000 Old Winery Rd, Sonoma, CA), the oldest commercial winery in California, where you'll find one of the region's most elegant tasting rooms. The grounds feature a stylish lounge devoted to French bubbles, as well as tranquil picnic grounds. Request a cave tasting, which concludes with wine samples drawn straight from the barrel. Then drive ten minutes north to Scribe (2100 Denmark St, Sonoma, CA) for a thoroughly modern tasting experience. In the decade since vintner brothers Andrew and Adam Mariani purchased this 100-hectare ranch, they've turned it into a hip wine-country destination. The pair's terroir-driven, small-batch wines include experiments like sparkling chardonnay, rosé of pinot noir, and sylvaner. (Scribe's golden skin-fermented chardonnay has gained particular notoriety.) Then head next door to Gundlach Bundschu (2000 Denmark St, Sonoma, CA) – pronounced Gun-lock Bun-shoe – a family-run winery that frequently hosts outdoor concerts. Your palate primed, cap your wine tour at Ram's Gate (28700 Arnold Dr, Sonoma), a bucolic winery that specialises in small-lot chardonnay and pinot noir. The glamorous, weathered wood tasting room was the vision of famed interior designer Orlando Diaz-Azcuy. Reserve a dinner at the Girl & the Fig (110 W Spain St, Sonoma, CA), a wine-focused French bistro where the weekly menu changes according to the freshest local produce and seafood.
For a change of scenery from the coolly throwback Astro, book a night at Farmhouse Inn (7871 River Rd, Forestville, CA; from $595), an agrarian-chic boutique hotel with a Michelin-starred restaurant, a full-service spa, and 25 recently remodelled rooms with soaring ceilings and oversized fireplaces.
Day 2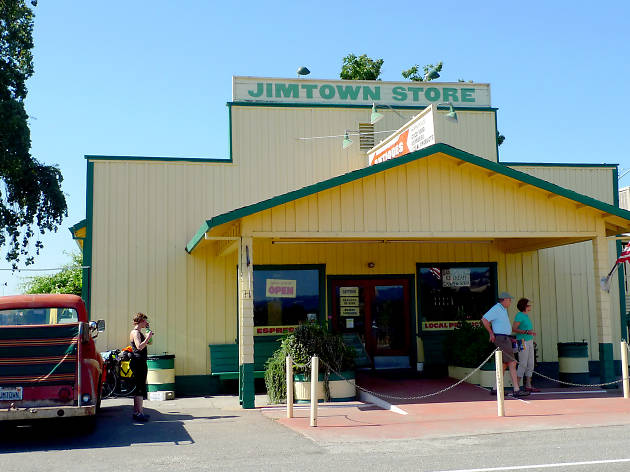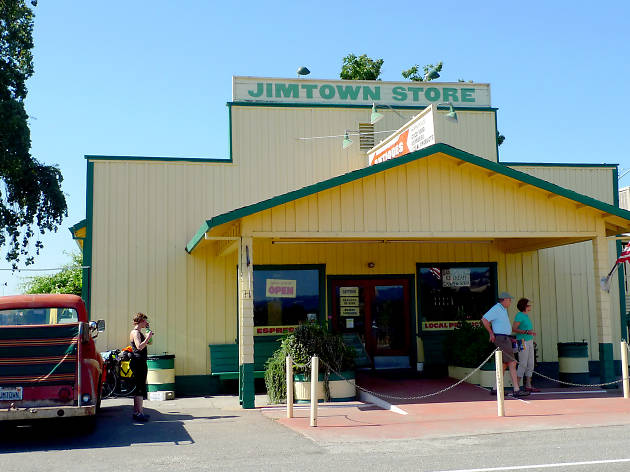 Photograph: CC/Mark Hogan. Jimtown Store
Drive north to the Healdsburg SHED (25 North St, Healdsburg, CA), an airy home and garden store, café, market, and event space that won a James Beard Award for outstanding design. A farmers' market pops up out front every Saturday morning, May through November. Healdsburg Avenue, the city's main drag, is lined with treasure-filled vintage and antique shops like Antique Harvest (225 Healdsburg Ave, Healdsburg, CA) and Mill Street Antiques (44 Mill St, Healdsburg, CA). Don't miss Limerick Lane Cellars (1023 Limerick Ln, Healdsburg, CA), an off-the-beaten-path winery known for its zinfandels. Then lunch or stock up picnic provisions at Jimtown Store (6706 Hwy 128, Healdsburg, CA) a 115-year-old country store converted into a café, gourmet snack shop and antique-packed general store. The spot is best known for its California-inspired sandwiches like the Jimtown: a baguette piled with prosciutto and local Grazin' Girl blue cheese, then slathered in fig and olive tapenade.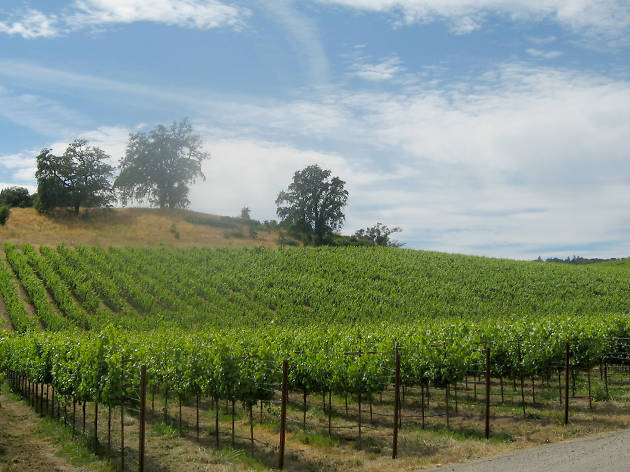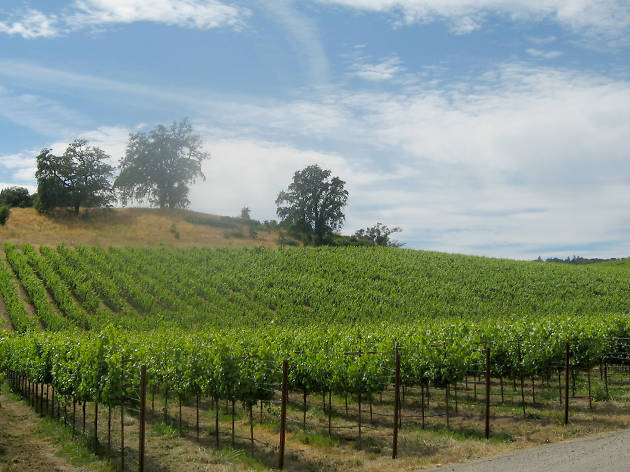 Photograph: CC/Simon Davison. Russian River Vineyards

In the mood for glamping, rather than pampering? Sleep among the redwoods in a modernised Airstream trailer at AutoCamp (14120 Old Cazadero Rd, Guerneville, CA; from $190). The gussied-up Airstreams feature queen-sized Casper beds, flatscreen TVs, outdoor fire pits and mini-fridges. From there, stroll to the Guerneville 5 & 10 (16252 Main St, Guerneville, CA), an old-timey general store filled with candy and kitsch that sells inflatable inner tubes for floating down the Russian River. After an afternoon of river drifting, treat yourself to a tasting at Russian River Vineyards (5700 Gravenstein Hwy N, Forestville, CA), which sources its grapes throughout the Russian River Valley and Sonoma coast. Sample a flight of five wines – the reds are particularly noteworthy – in the newly renovated tasting lounge or on the idyllic, light-strung patio. Then rouse yourself for dinner at Barndiva (231 Center St, Healdsburg, CA), an elegantly rustic restaurant serving inventive entrees like Alaskan halibut with couscous, tomato confit, sweet corn, bacon, and housemade potato chips. Much of the produce is picked from the Barndiva farm in nearby Philo. The restaurant's motto: "Eat the View."
Day 3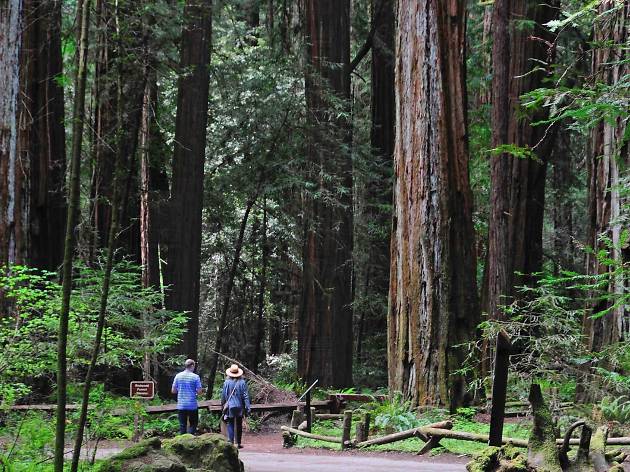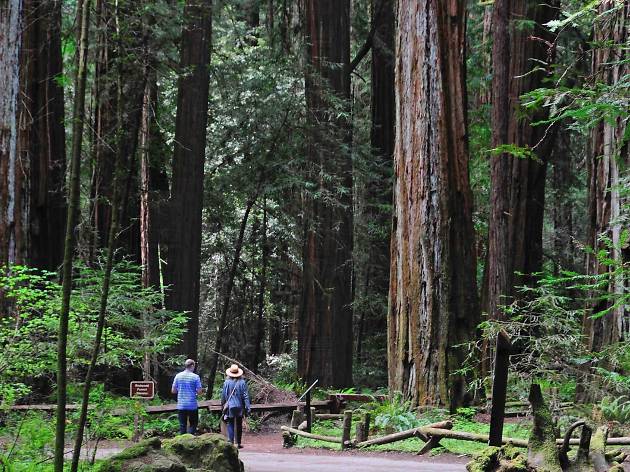 Photograph: Al Mueller. Armstrong Redwoods State Natural Reserve
After two days of wining and dining, drive out to the coast to detox in the quaint coastal town of Jenner (population 150). Book a night at Timber Cove (21780 N Coast Hwy 1, Jenner, CA; from $250), a 46-room resort where perks include Crosley record players, Nest fireplaces, and pour-over coffee from local Russian RIver Roasters. But the real draw is the dramatic seaside panorama; request an ocean view room. Hike among towering redwoods at the Armstrong Redwoods State Natural Reserve (17000 Armstrong Woods Rd, Guerneville, CA), then wander among grassy bluffs at Goat Rock Beach (5400 N Hwy 1 at Goat Rock Rd, Jenner). Various trails wind along the rocky coast, offering bird's-eye views of the surf, as well as barking harbor seals, herons, and the occasional whale. Warm up from your windswept trek at Timber Cove's stunning outdoor fire pit, then dine at the resort's Coast Kitchen, a farm-to-table restaurant specialising in fresh seafood, a 72-hour sous vide short rib and a 21-day dry-aged rib-eye steak.