Things to do in Uluru-Kata Tjuta National Park
A visit to Uluru-Kata Tjuta National Park is on many people's travel bucket lists – so what do you need to do when you get there?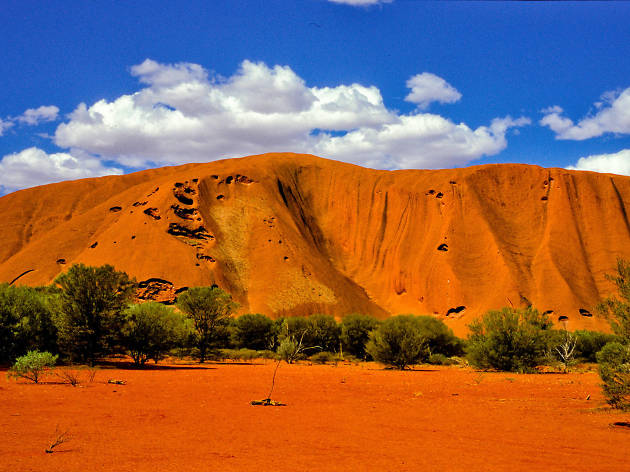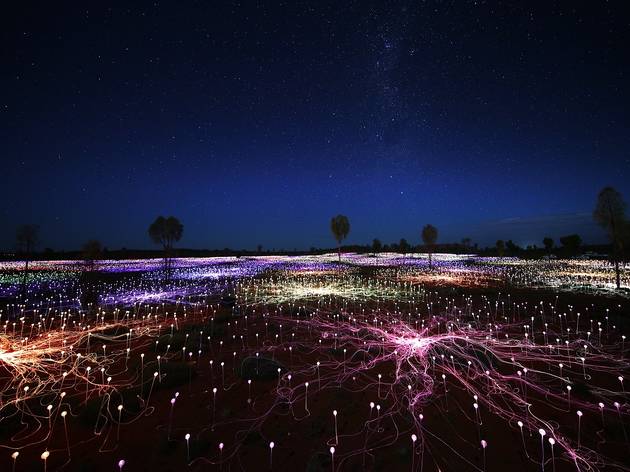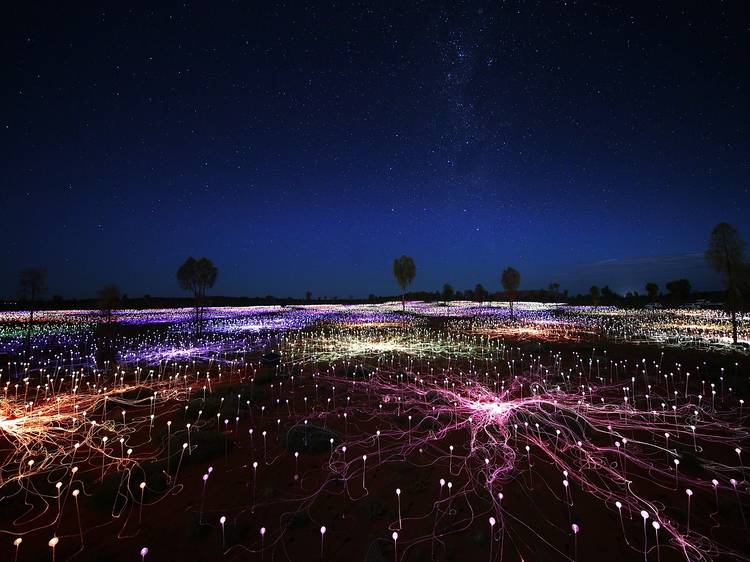 Visit Bruce Munroe's 'Field of Light'
This art installation is the first of its kind in the Northern Territory. The 50,000 odd solar-powered stem lights were dreamt up by British artist Bruce Munroe, when he was first travelling around the outback in his early twenties. As dusk falls the dark desert makes for a perfect canvas for Munroe's installation – the incandescent lights twinkle like the night's sky. The artwork was installed in consultation with the Ananu people and will only be on display for the next year.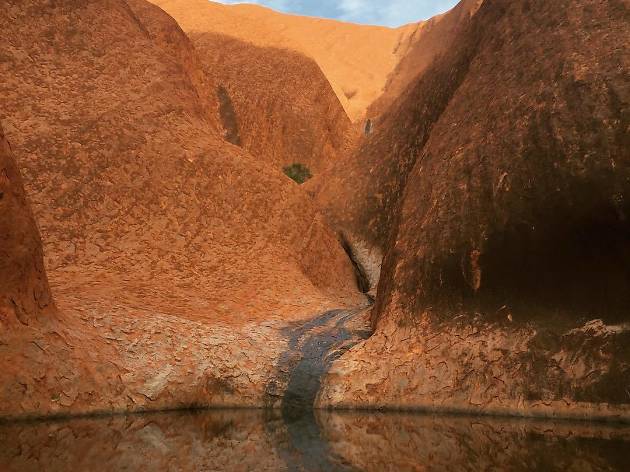 View Uluru from as many vantage points as possible
Whether you marvel from Uluru from its base or afar, try to check out the rock from as many different viewing points as possible. Right up close you can explore crevasses and caves, which are filled with history, paintings and even the Matitjulu water hole. From way back you can admire its sheer size and the different colours it turns as the sunlight hits it.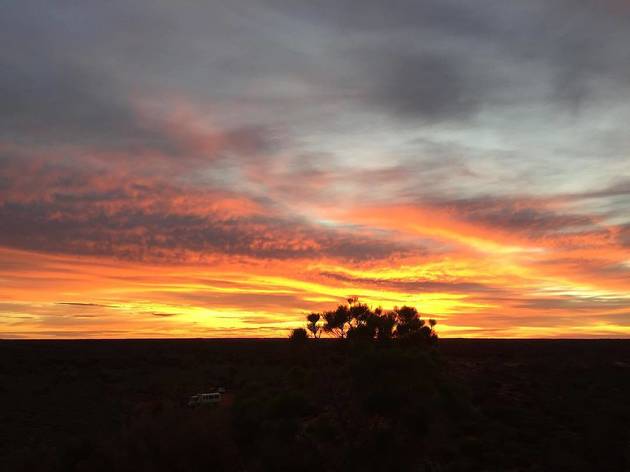 Get up to see the sunrise
Set your alarm early because sunrise and sunsets are truly your golden hours. Stretching clouds turn a palette of dusty pink, lilac and eggshell blue, contrasted against the ochre desert dunes.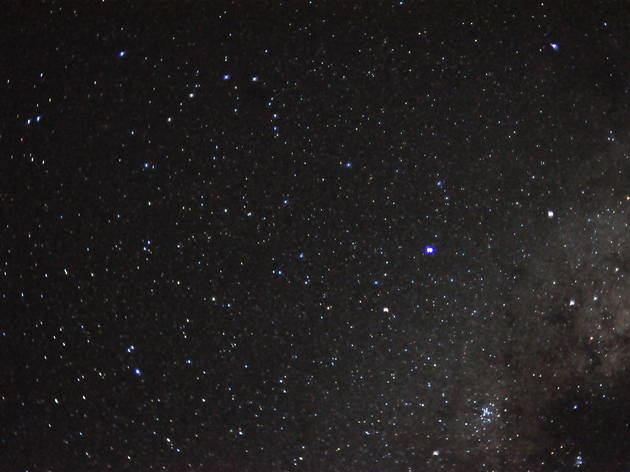 With little to no light pollution, a clear night gives you an awesome chance to admire the celestial vistas. If you dine at Tali Wiru a star talk is included with your meal.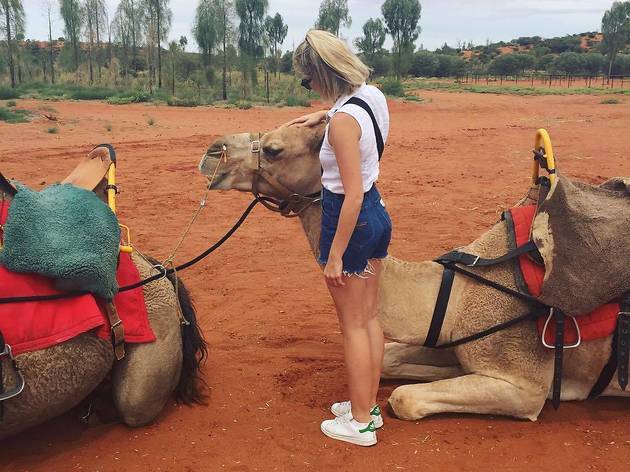 Mix up your mode of transport
Hop on the back of a Harley, bop along on a camel, cruise along on a bicycle or ride high in an all-terrain-vehicle. There are plenty of ways to get around Uluru that'll give you an experience in itself. We opt for the slow moving camels – it's a calming way to take in the vast expanse of the desert.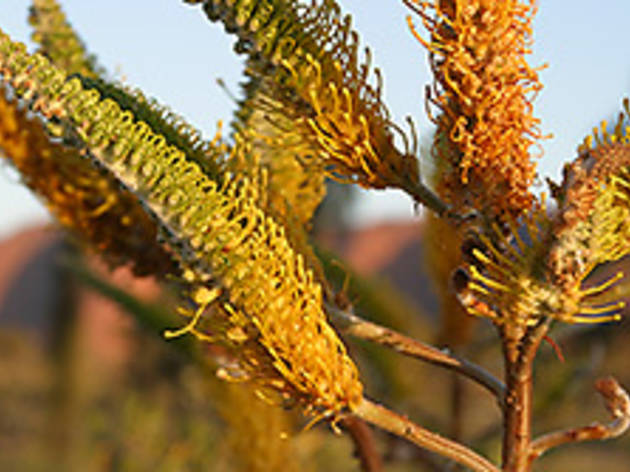 The wetter weather recently has seen the desert transform with scrub, flowers and cacti. The semi-arid region blooms with desert oaks, honey grevillea and mulga tree.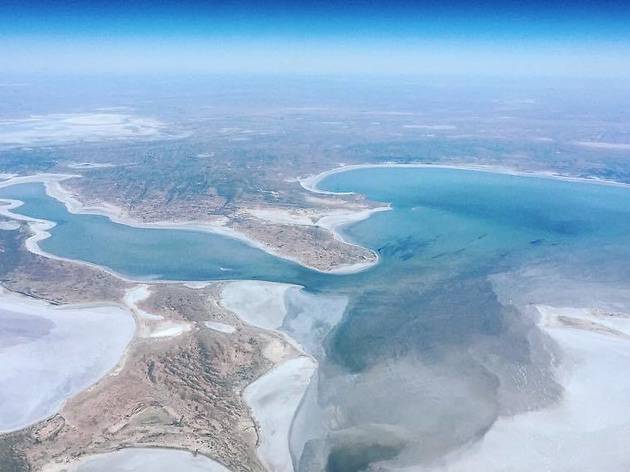 Soar over the country's centre
Flying above South Australia the Northern Territory is a spectacle in itself – hilly green ranges transform in vast plains of rust desert. While you're in the sky also keep an eye out for the stunning flats surrounding Lake Eyre. And when you're close to landing you'll be able to spot Uluru from a bird's eye view.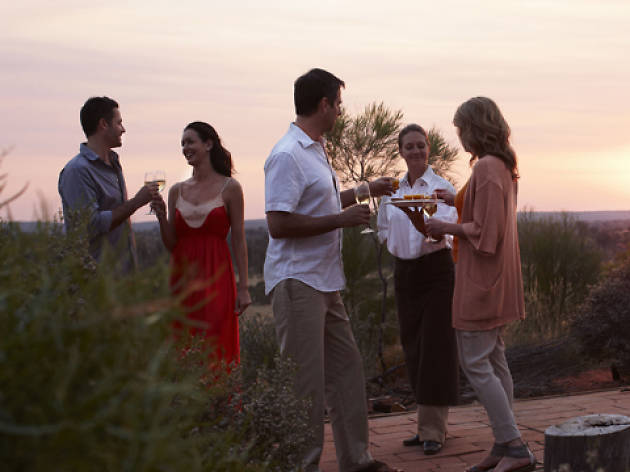 Photograph: Tali Wiru
In the cooler months, this pop-up restaurant serves a five-star dinner in the red centre. The menu draws on native ingredients and flavours – think lemon myrtle, native samphire, emu apples, desert lime and salt bush all used in refined dishes. Standouts from the menu include a bush tomato burrata and Paroo kangaroo rillettes. The only thing that will distract you from the food is the stunning setting – Uluru is your dining companion.
Staying closer to home?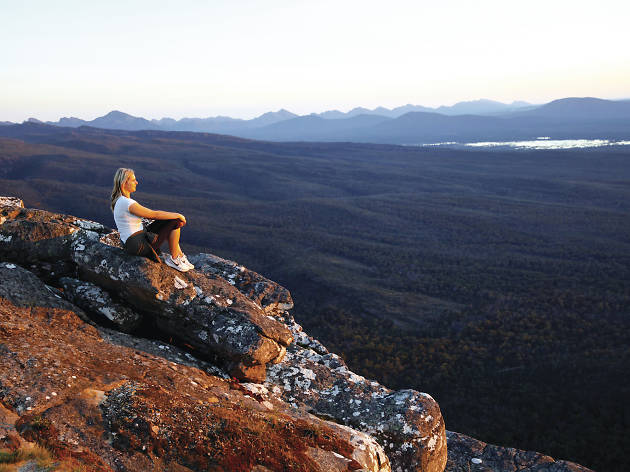 As much as we love all things Melbourne, even we occasionally need a break from the big city. Here's all the inspiration you need to plan your next weekend escape.