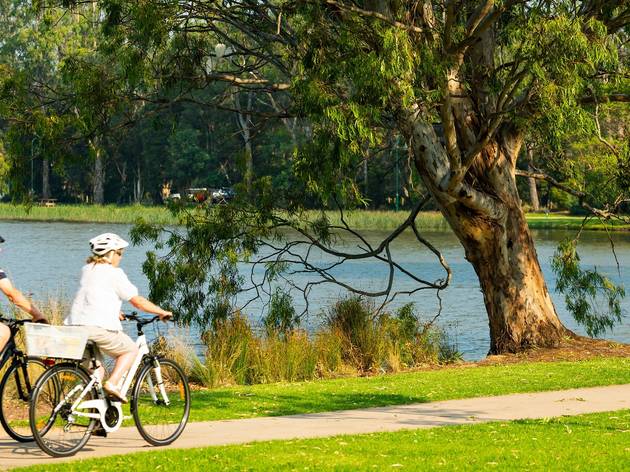 Weekend getaways: Central Gippsland
Make a weekend of wine, food and adventure in Victoria's east
Covering the entire southeastern part of Victoria, Gippsland is a whopping 41,500 square kilometres, stretching from just outside Melbourne's eastern suburbs through to the Tasman Sea and the NSW border. In this vast region, you'll find everything from wineries to dairies, freshwater lakes to coastal beaches, hikes through temperate rainforests to boat trips down meandering rivers.
The region is the traditional land of people of the Gunai nation and the Bunurong nation. The English name was chosen by Paweł Edmund Strzelecki (yes, there are a fair few things named after him, too), who was sent by the governor of NSW, George Gipps, to "explore" the region.
As the region is so vast, you have your pick of itineraries and untold destinations to explore. This itinerary focuses on the area around Sale, which is the gateway to Lakes Entrance. But the best way to discover Gippsland might just be to fuel up your car and hit the Princes Highway. You never know what you might find.
Heading further east? Here's our guide to visiting the East Gippsland region. Want more getaway ideas? These are the best weekend getaways from Melbourne.
A guide to Central Gippsland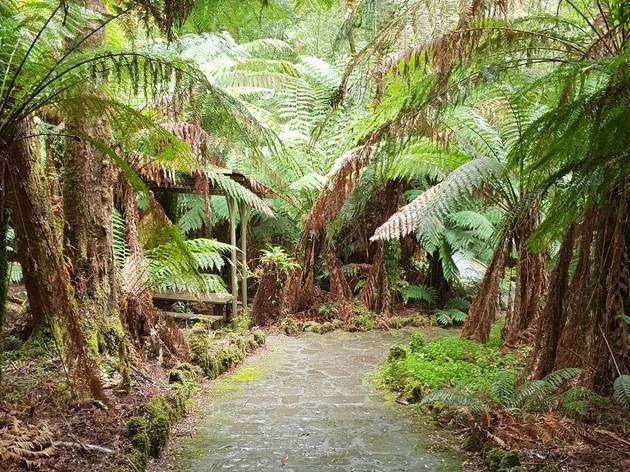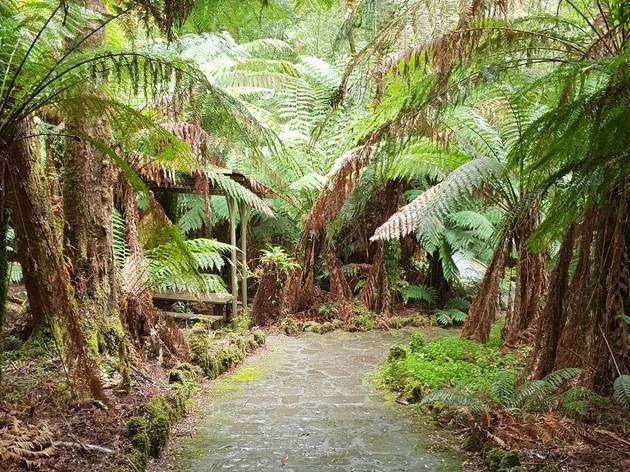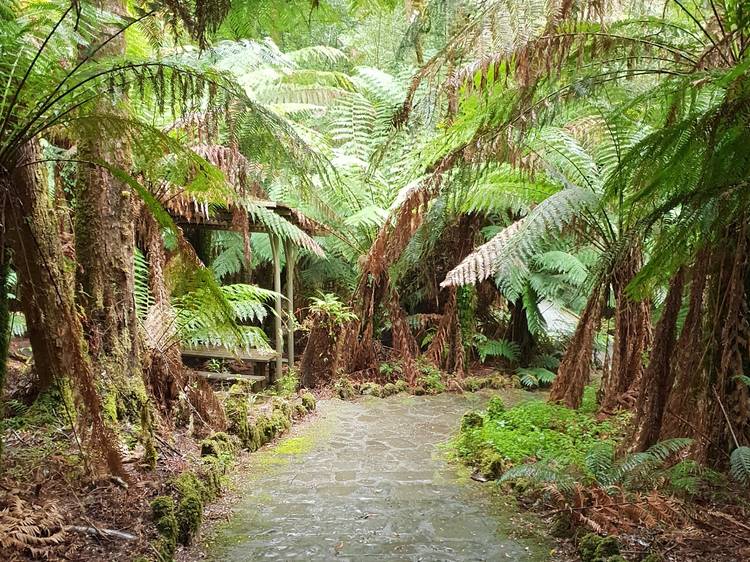 Photograph: Cass Knowlton
Stretch your legs after a three-hour drive from Melbourne in Tarra-Bulga National Park, a temperate rainforest in the heart of Central Gippsland. A loop track from the Tarra-Bulga Visitor Centre will take you along the wheelchair-accessible Lyrebird Ridge track, which lives up to its name and offers plenty of glimpses of the native bird. Once you leave the Lyrebird Ridge track, the new path takes you over Corrigan's suspension bridge and past trees that are hundreds of years old. If it's raining, as it was when we visited, their thick canopy will keep you comfortably dry. Even the heaviest deluge is scarcely felt on the forest floor.
For a mode of transport that traverses the fourth dimension as well as the physical three, consider a boat trip down the Sale Canal and Thomson River on the good ship the Rubeena, which was built in 1912. Skipper Alan runs Port of Sale Heritage Cruises and captains the boat, which makes the trip down the river at least once every day. Alan knows a lot about the history of the region and regales his passengers with tales of shipwrecks, remarkable feats of engineering and the Indigenous and modern history of the region. Snacks are provided onboard, and as you drift along you're likely to see galahs, eagles and maybe even a koala. The Rubeena will take you to the La Trobe Swing Bridge, which was opened in 1883 and was the first moveable bridge in Victoria. The trip takes about two hours and is a delightful way to learn more about the region.
Spend some time walking around the historical maritime village of Port Albert, which was Victoria's first established port. There are numerous seaside walks to be had in the area, including along the famous Ninety Mile Beach.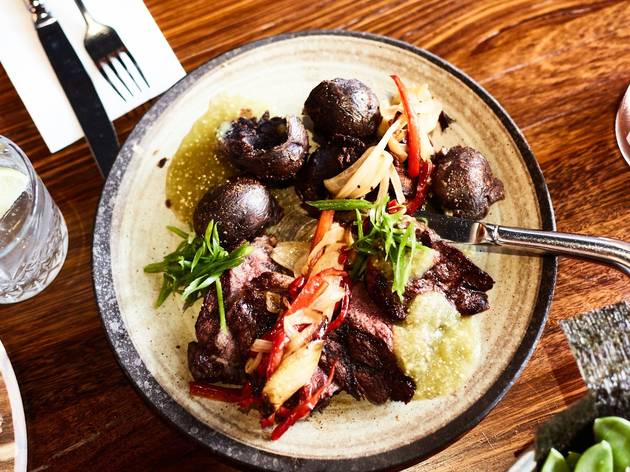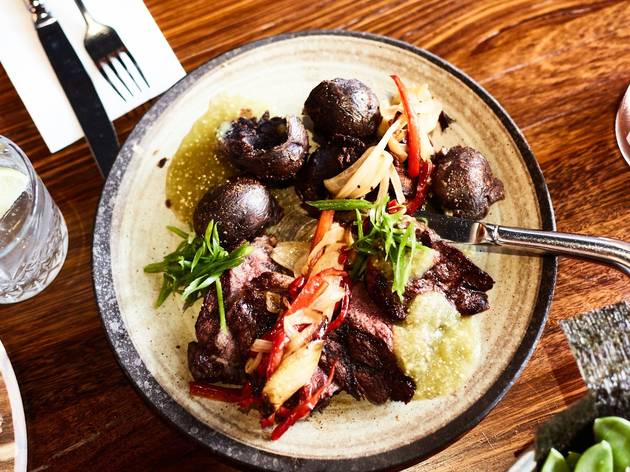 Photograph: Tammy Lee/Destination Gippsland
If you're looking for a feast for the eyes as well as the belly, Toms Cap Vineyard Retreat is a must-stop. Woodys restaurant on the premises is open Friday to Sunday and public holidays, and it offers a simple but delicious menu with an emphasis on treating good ingredients with care and respect. The restaurant's take on fish and chips comprises two thick pieces of local rock flathead in light tempura batter, accompanied by gourmet fries and greens. We recommend the duck a l'orange, which is twice-cooked duck thigh and comes with potato gratin and peas. Whatever you choose, try to get a seat by the window and apologise to your dining companion while you ignore them and take in the rolling hills, neatly planted vines and very pretty garden on the other side of the glass. If the weather is pleasant, try to go one better and nab a table outside.
If you're in Sale, make sure you dine at gastro-pub the Criterion. It serves fancied-up classics, like ham made of duck breast and Gippsland ribeye with chargrilled lettuce and bacon jus. The Criterion has a cosy country pub atmosphere, with wood-panelled walls and occasional live music.
And we dare you to find better fish and chips than those served at Port Albert Wharf Fish and Chips. The traditional fish and chipper is right on the water of the heritage town, which was Victoria's first settled port. Be prepared to wait your turn in the queue, because the small shopfront fills with seafood-craving locals from about 11am. It's well worth the wait, though, with the fish fresh, the coating crisp and not in the least bit oily, and the chips perfectly salted. Have them outside on the pier, or even dip your toes in the ocean. Heaven.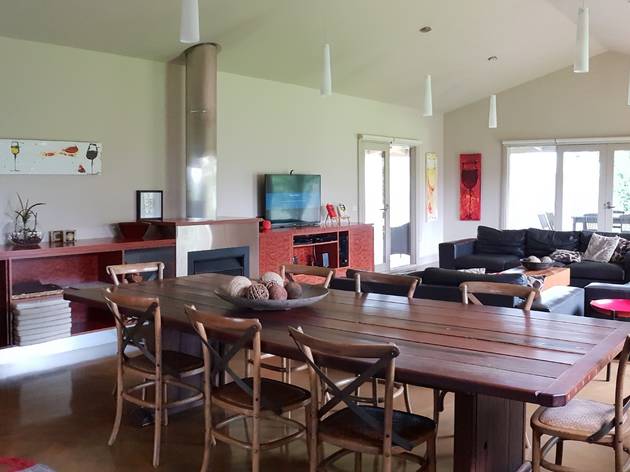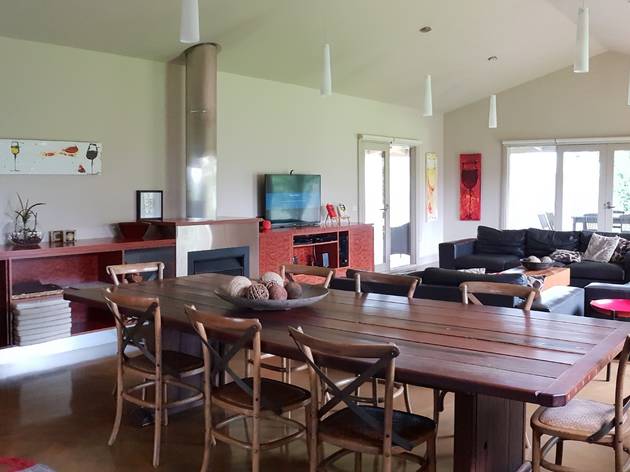 Photograph: Cass KNowltonn
Whether you're a big group or a couple wanting a romantic getaway, Toms Cap Vineyard offers gorgeous, secluded accommodation. The property is vast, encompassing neat vines, a gorgeous garden and forests and paddocks perfect for wandering. The property includes several one- and two-bedroom cottages perfect for couples or small groups, and the four-bedroom Beaumont Lodge is ideal for large groups of friends or small corporate retreats. The Lodge includes a state-of-the-art kitchen, soaring ceilings, luxe linens and everything you could need for a cosy stay.
If you're wanting a more urban holiday, Mansi on Raymond is right in the heart of Sale. The townhouses are sparkling clean and comfortable, and check-in is completely contactless (and futuristic – you get your room key out of a vending machine). It's an easy walk from here to downtown Sale, shops, cafés and restaurants.
Or travel a little further afield
If Melbourne's market-fresh produce and overcrowded wine cellars aren't quite authentic enough for you, a trip to East Gippsland should satisfy your cravings. A long weekend in this coastal region is just enough time to take in some of the best food, wine and sights that Victoria's coast has to offer.