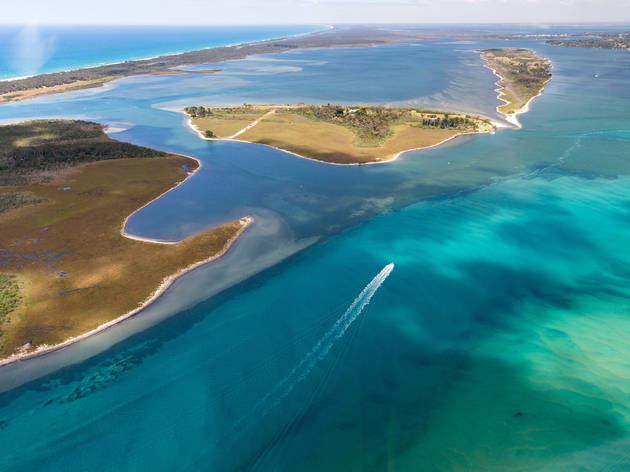 Weekend getaways: East Gippsland
Your next long road trip out of Melbourne features fresh seafood, cool-climate wines and koalas... so many koalas
Eat
Under the guidance of chefs Tanya Bertino and Anton Eisenmenger, who can list the likes of Vue De Monde and Cumulus Inc on their resumes, Long Paddock is bringing big city flavours to the very small, very sleepy town of Lindenow. This shabby-chic café has nailed the relaxed and unpretentious vibe, with prompt service and delicious comfort food.
The menu is succinct and changes daily, with lots of killer and very little filler to be found. The pan-fried gnocchi with taleggio, local rocket and sweet onion was a stand out (imagine a warm belly hug that packs a cheesy punch), and the Chinese-style drunken pork belly with fried eggplant and rice tastes heavenly. Country favourites like savoury pies and scones also don't miss a beat, and the cake cabinet will tempt you with thick-crust pies, ultra-chocolatey brownies and dusted berry frangipanes.
You might recall last seeing Mark Briggs behind the counter at Vue De Monde, where he served as head chef for four years. These days Briggs and his wife, Victoria Hollingsworth, have quit the rat race and set up shop in Paynesville, East Gippsland. So what's a Michelin-starred chef doing in this one-horse waterfront suburb? A whole lot of fishing, apparently.
Sardine does what you'd expect: the team source some of Gippsland's finest, fresh seafood and serve it to patrons in their small, unassuming restaurant. The namesake sardines are served whole, charred with finger lime and coriander, while the true treat could be the charred octopus with chorizo and just the right amount of lemon aioli. Mains to try include a crisp roasted fillet of fish served with celeriac and black garlic and two tempura oyster morsels that steal the show. If you want to take a break from all the seafood, the pork belly cooked in apple cider with savoy cabbage is a real winner.
There are seemingly thousands of places in Victoria's east that serve a good brekkie, but there's truly nothing quite like Albert and Co. It's elegant, spacious, delicious and accessible, sitting in the same company as humdrum antique stores, still-flourishing music stores and mainstream banks on Lakes Entrance's main drag.
This all-day café serves quality coffee and the type of fare you'd be used to at any hip Melbourne café, but with a nice East Gippsland twist. There's a stellar smashed avo with Gippsland goat's chevre, a hefty pork burger with sweet onion, thick-cut tomato slices and greens, and smoked Aussie trout served with poached eggs, capers and lemon crème fraiche on fresh sourdough bread. Order the Albert's board if you can't decide – it collates all the very best fresh and local produce in one place including smoked and cured meats, housemade flatbread, local Gippsland aged cheeses and pickled cucumber.
The café is also beautiful to be in, with all-white Nordic-inspired furnishings and huge waterfront windows. Bring the morning paper and nurse your coffee for a little while.
Drink
Smack bang in between the Great Dividing Range and the Bass Strait, the Gippsland Lakes district is Victoria's easternmost viticultural region. One vineyard that's raising the bar is Lightfoot and Sons, which has been kicking around since 1995. Its wines are made exclusively from grapes grown in its Myrtle Point vineyard, with winemakers Alastair Butt and Tom Lightfoot overseeing the entire winemaking process.
Visitors can visit Lightfoot and Sons' cellar door for a taste. Ask for a glass of the famous Myrtle Point pinot noir, order a plate of locally made charcuterie, and park yourself on one of the long wooden tables outside. The cellar door is positioned at the edge of a hill so you'll enjoy commanding views over the vineyard and the greater Gippsland district.
Do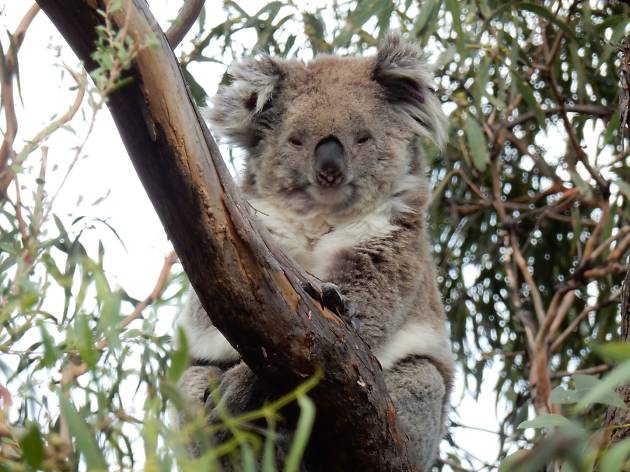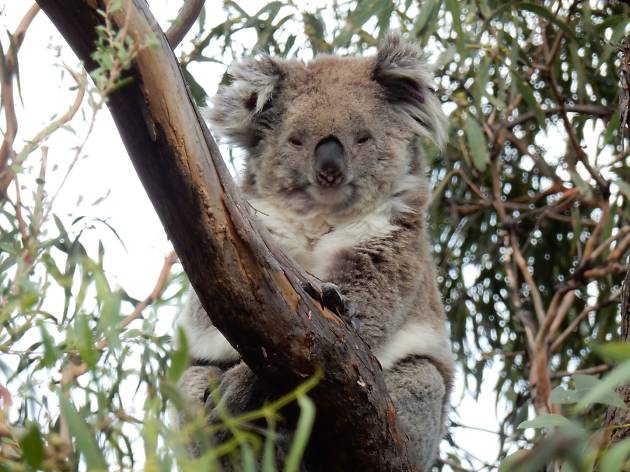 Photograph: Rebecca Russo
Raymond Island Koala Trail
Take the ferry from Paynesville over to the pocket-sized Raymond Island and follow the signs for the koala trail. This easy 1.2km stroll will take you around the island in search of native wildlife, including a few dozen dozing koalas who've nestled themselves high in the tree forks. Remember to look up while you walk around, as these furry critters could be right above you.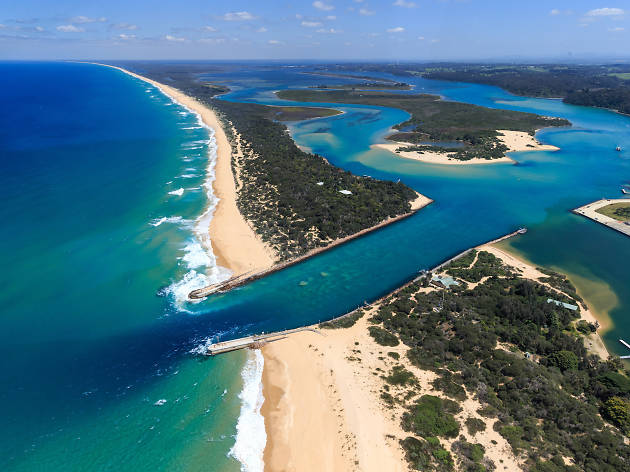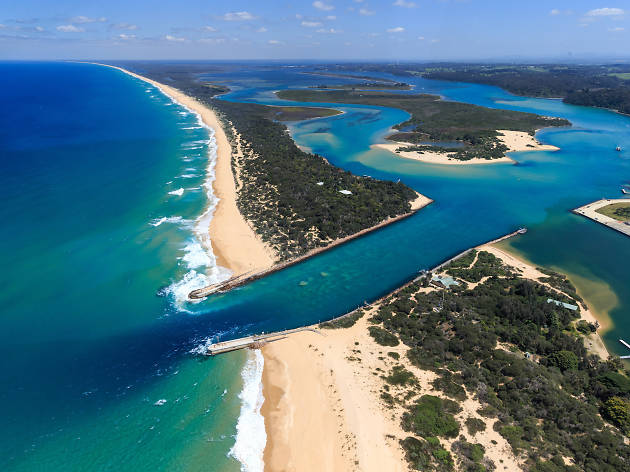 Photograph: Supplied
This stretch of beach is Lakes Entrance's crowning jewel. At just over 151 kilometres in length (about 94 miles), it's characterised by long, sandy dunes that separate the Gippsland Lakes from Bass Strait, and thanks to its location it's perfect for swimming, long strolls and even whale-spotting. But if it's summer and the crowds are killing you, head back on the Princes Highway and turn off at Lake Bunga Beach Road to find a more secluded section of sand near Lake Bunga.
Stay
In the demure country town of Bairnsdale you'll find the adorable Victorian-era cottage the Riversleigh. It's just off the main road, and you'll get modern conveniences like a flat-screen TV and luxe queen beds, alongside heritage fixtures and some delightful sou'east hospitality. Brekkie is served in the bistro, which lets in so much natural light, you almost feel like you're standing in the sunshine.
More weekend getaways from Melbourne
As much as we love all things Melbourne, even we occasionally need a break from the big city. Here's all the inspiration you need to plan your next weekend escape.