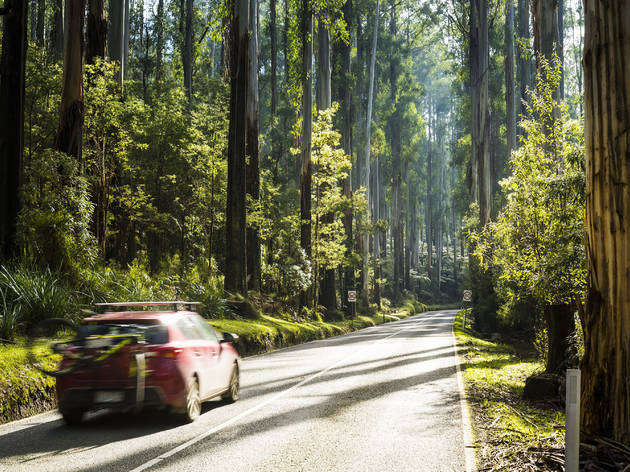 Weekend getaways: Dandenong Ranges
Winding mountain roads, vibrant Argentinian fare and hard-boiled candy. Dandenong Ranges has it all, and here's why you should visit
City slickers in Melbourne are fortunate enough to get a breath of fresh mountain air when travelling less than an hour east of the CBD. The Dandenong Ranges are dotted with pine trees and driving through its winding roads will either make you feel carsick, in awe of its beauty, or both.
It's so picturesque that you will half-expect to see a mystical woodland creature emerging from the shrubs, or little fairies dancing among the earth.
Realistically, you'll find aforementioned lush mountain ranges, cute little villages and a growing food scene. Whether you're up for hiking, chasing waterfalls, shopping or tasting local produce, the Dandenong Ranges certainly has it all.
Keep up to date with travel advice and what's currently allowed across Victoria.
Have it all close to home at the Dandenong Ranges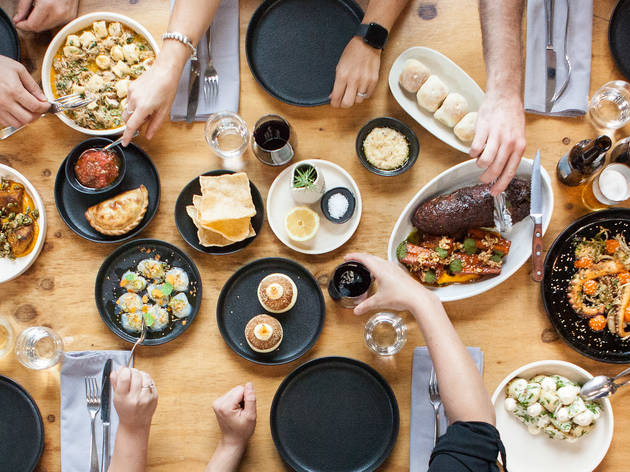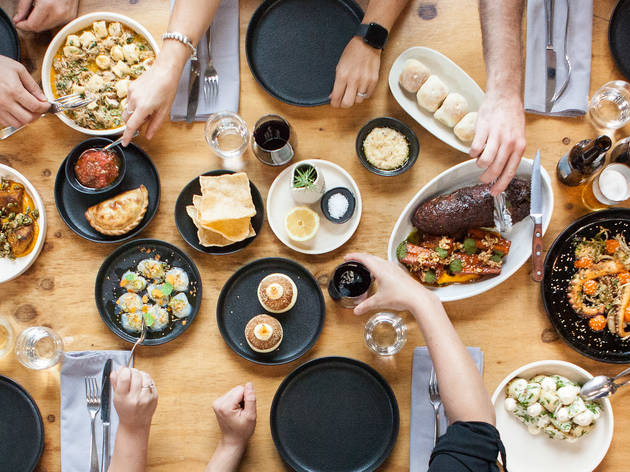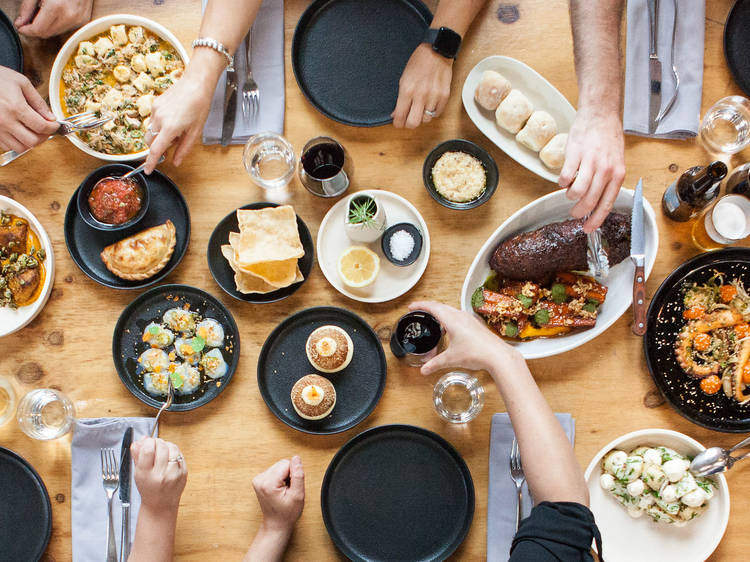 Photograph: Supplied/The Independent
You're already treating yourself to a weekend away – why not splash out on a dinner to remember? Make a reservation at the Independent in Gembrook, where you can sample Argentinian shared plates including the likes of crumbed, smoked pork belly served with chipotle or treat your sweet tooth to some dulce de leche ice cream.
Or head to Olinda where you can check out some award winning pies at Pie in the Sky. The cosy wood cabin-esque venue is popular among tourists and does a mean beef curry pie with flaky layers of pastry encasing tender pieces of beef in a moderately spicy curry sauce. Pair it with piping hot steak cut fries and a side of its silky gravy. Or get it go.
On the fringes of Sherbrooke Forest is Burnham Bakery and Piggery Café, the bakery-cum-café by Vue de Monde's Shannon Bennett. Head in for lunch and order the artichoke soup with herb oil and artichoke chips, then play a spot of bocce on the lawns.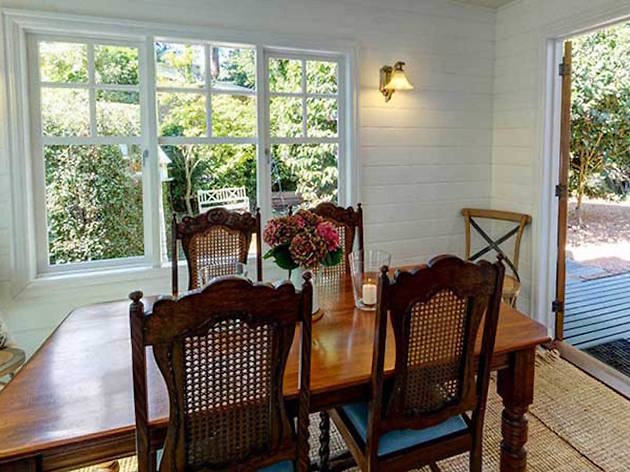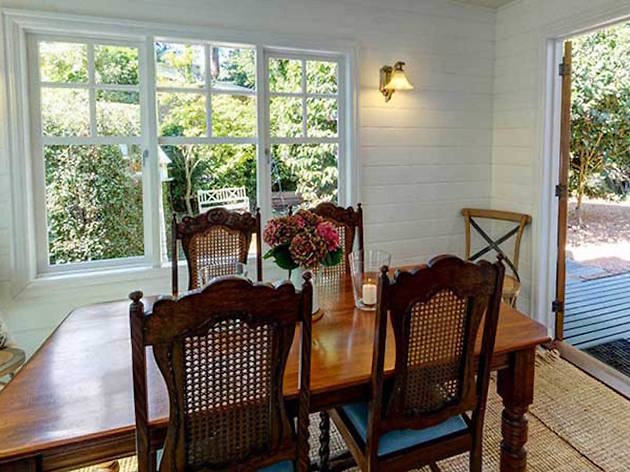 If you're here for a romantic getaway, then don't go past Candlelight Cottages. The open-plan Twilight Cottage features a king bed, spa bath with ceiling skylights for stargazing, and open wood fire and a fully equipped kitchen. Nice little touches include complimentary brandy in a decanter on the mantlepiece, the continental breakfast basket with local bread and preserves and a comfy rocking chair positioned by the fireplace.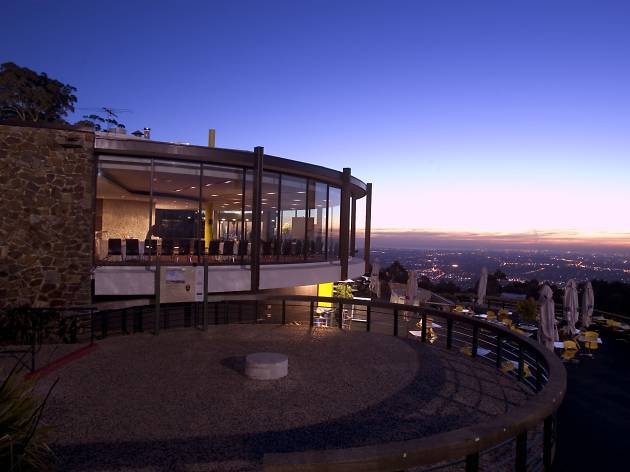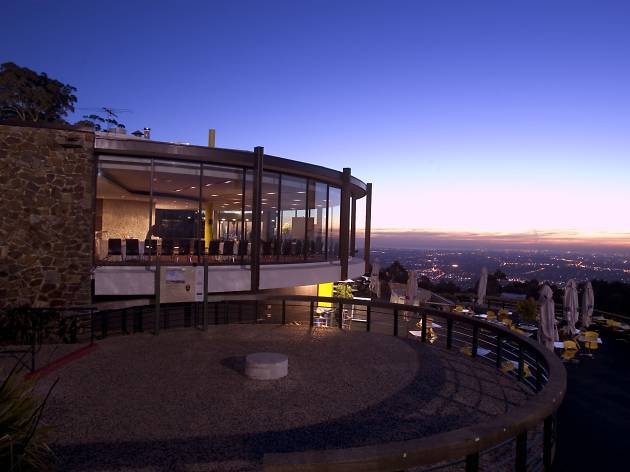 Take a good look up that hill – you're going up. Way up. The steep and fern-lined 1000 Steps and Kokoda Memorial Walk is one of Melbourne's most popular walking trails, and is your gateway to the beautiful paths of the Dandenong Ranges, skyscraping gums and native fauna (we spotted a mother wallaby with joey on our visit).
For a real village feel, head to the winding mountain roads of Olinda and buy quality locally made goods (and don't forget to stock up on lollies at Olinda Sweet Co). Stay on the shopping train and head to the Emerald Market; the largest market in the Dandenong Ranges. Stalls range from locally grown plants and homemade alpaca fleece knits to artisan cheese, honey and bread.
When dusk begins to fall, head to Sky High Mt Dandenong; a lookout point that offers an unrivalled view of the sunset over Melbourne's city skyline.
Looking for more adventures?
As much as we love all things Melbourne, even we occasionally need a break from the big city. Here's all the inspiration you need to plan your next weekend escape.