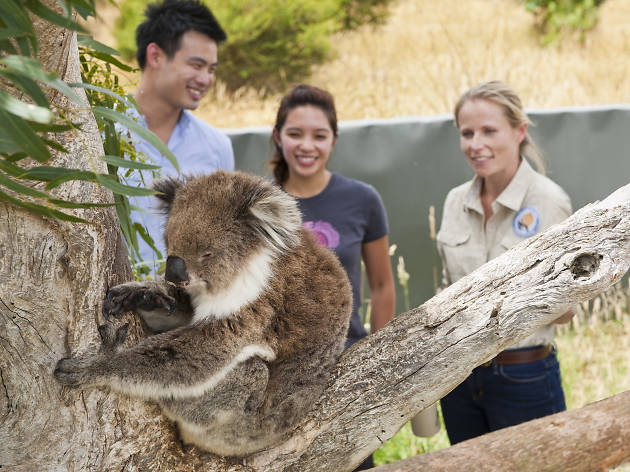 Weekend getaways: Great Ocean Road
Some of life's simplest pleasures involve getting close to animals in their natural habitat. Where better to do this than along one of the world's most awe-inspiring coastlines?
Animal encounters on the Great Ocean Road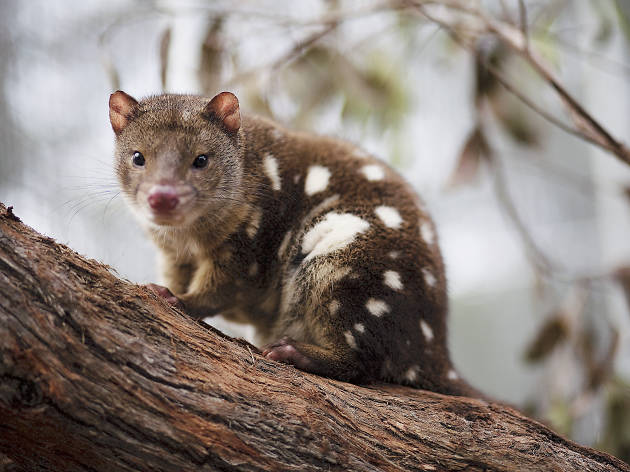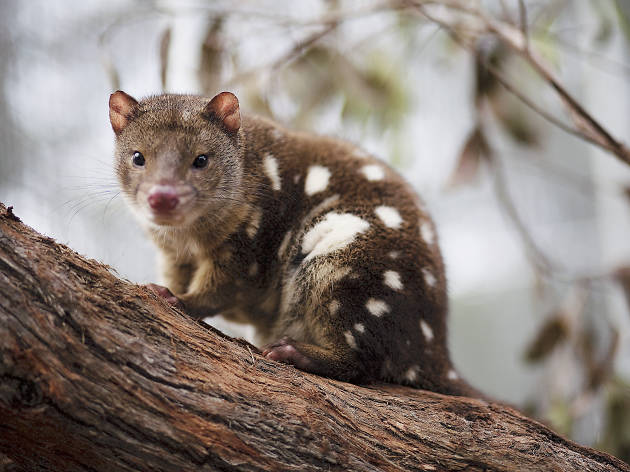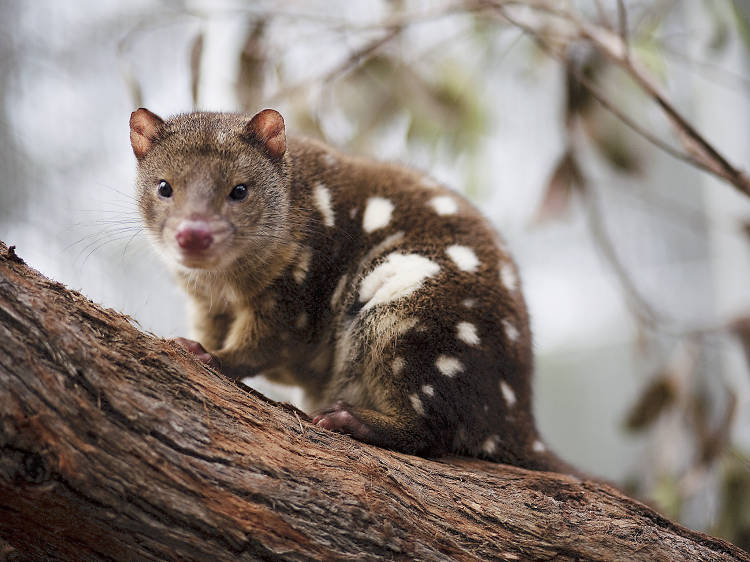 Photograph: Lucia Griggi
Bet you didn't expect your eco holiday to begin with a celebrity spotting trip – but there you'll be, camera in hand, looking up trees in search of Victoria's most famous koala, Clancy. At Janine Duffy's Koalas in the Wild Tour, you'll learn more about our eucalyptus-loving friends than you thought possible (you can identify them by the pattern of their nostrils!), and lend a hand in the Make a Home for Koala Clancy project, which aims to protect the grasslands around Geelong for future generations of koalas.

Don't limit your native animal encounters there; this region is home to even rarer creatures. Book a night tour at Mt Rothwell Biodiversity Interpretation Centre, Victoria's largest predator-free ecosystem. You'll hear the Jurassic Park theme song in your head as you step through the huge wire gates and into a world inhabited by potoroos, bandicoots, pademelons and quolls. On a clear night, this rolling nature park, dotted with volcanic rock, feels like a more ancient land, free of the feral cats and foxes that have decimated our unique (and adorable) native animals. Booking are essential at info@mtrothwell.com.au.
We got up at 4:30am for the Platypus Dawn Tour, and we'd do it again. And again. Deep into the Otway rainforest hides Lake Elizabeth, home to an animal so elusive that the majority of Australians have never seen it in the wild. As your canoe glides through the lake, which is mirror-clear in the pre-dawn light, you'll glimpse silver streaks through the water. If you're lucky, one of them will pass right by you.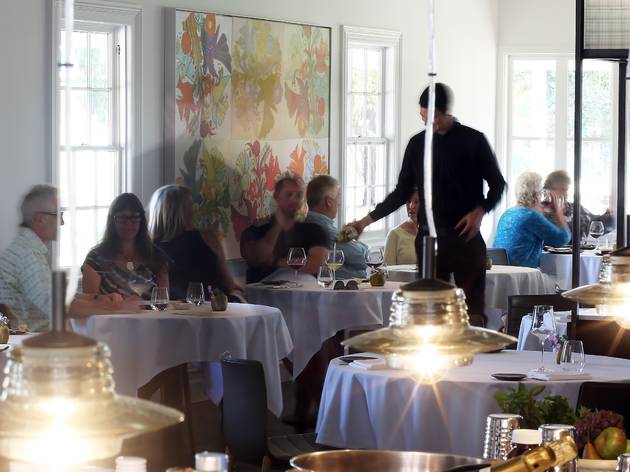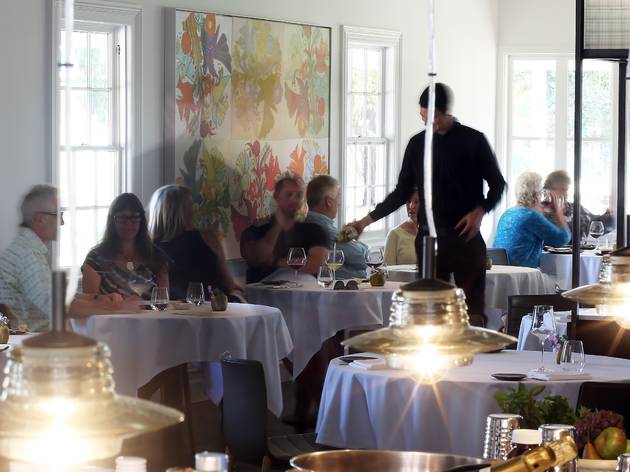 Photograph: Graham Denholm
After a long day of koala-spotting and conservation, you deserve some top-notch restaurant fare. Head to Tulip on the so-hot-right-now Pakington Street in Geelong and enjoy locally sourced produce and a primarily Victorian wine list.
When you've made it further up the Great Ocean Road, head up to Chris' Beacon Point for a long lunch in a glass dining room overlooking the winding coastline. Greek cuisine might not be the first thing you'd think of when eating in this region, but the combination of fresher-than-fresh seafood and ocean views can't be beat.

For a truly unforgettable degustation, you can't go past Brae; a world-class fine dining restaurant located 30 minutes from Geelong. Formerly head chef at the Royal Mail in Dunkeld, head chef Dan Hunter has created a restaurant which uses fresh produce from the on-site garden, chicken who range free on the property, meat from local Otways farmers and bread baked fresh in the wood fired oven outside. Sustainability is key here: the space runs on solar power and uses rainwater. There's no getting around price here, but a trip to Brae might just be your dining experience of the year. Read our five-star review of Brae.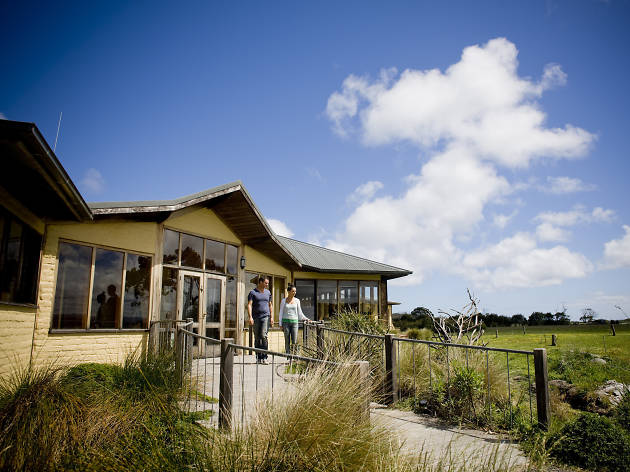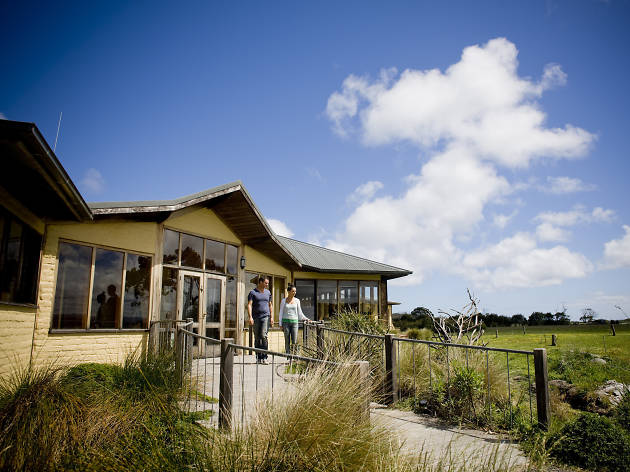 Photograph: Mark Chew
In case you missed it, Geelong is a hot hospitality destination these days – and that has extended to its hotels. The new Devlin Apartments is Geelong's first 4.5 star luxury accommodation. Try and get one of the New Yorker loft apartments, complete with tall arched windows, super-modern furniture and pops of art on the walls.
Once you're deep in the Otways, make sure you spend a night at the Great Ocean Ecolodge and Conservation Ecology Centre. The conservationists who opened the entirely solar-powered centre launched their comfortable country-style rooms to fund their mission to repair the precious Otways ecosystem. Arrive around dusk and one of the ecologists will take you on a walk through the area, where you'll see kangaroos, wallabies and the rarest creature of all: the highly endangered (and highly awesome) tiger quoll. Once you return to the lodge, dinner is served.

If you're eating at Brae, then why not extend your experience and stay at the on-site accommodation? There are just six beautifully designed apartments, all looking out onto rolling green fields. It's all about relaxed luxury here, and the thoughtful additions of gumboots, a record player, heated floors and Aesop products lift the experience to world-class. In the morning, you're greeted by fresh bread, continental meats, cheese and jams – what could be better?
Want more adventures?
As much as we love all things Melbourne, even we occasionally need a break from the big city. Here's all the inspiration you need to plan your next weekend escape.