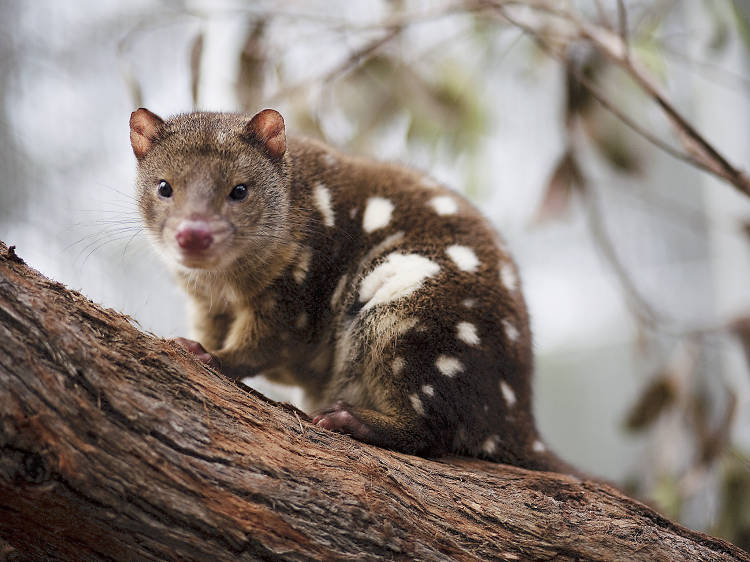 Photograph: Lucia Griggi
Bet you didn't expect your eco holiday to begin with a celebrity spotting trip – but there you'll be, camera in hand, looking up trees in search of Victoria's most famous koala, Clancy. At Janine Duffy's Koalas in the Wild Tour, you'll learn more about our eucalyptus-loving friends than you thought possible (you can identify them by the pattern of their nostrils!), and lend a hand in the Make a Home for Koala Clancy project, which aims to protect the grasslands around Geelong for future generations of koalas.

Don't limit your native animal encounters there; this region is home to even rarer creatures. Book a night tour at Mt Rothwell Biodiversity Interpretation Centre, Victoria's largest predator-free ecosystem. You'll hear the Jurassic Park theme song in your head as you step through the huge wire gates and into a world inhabited by potoroos, bandicoots, pademelons and quolls. On a clear night, this rolling nature park, dotted with volcanic rock, feels like a more ancient land, free of the feral cats and foxes that have decimated our unique (and adorable) native animals. Booking are essential at info@mtrothwell.com.au.
We got up at 4:30am for the Platypus Dawn Tour, and we'd do it again. And again. Deep into the Otway rainforest hides Lake Elizabeth, home to an animal so elusive that the majority of Australians have never seen it in the wild. As your canoe glides through the lake, which is mirror-clear in the pre-dawn light, you'll glimpse silver streaks through the water. If you're lucky, one of them will pass right by you.