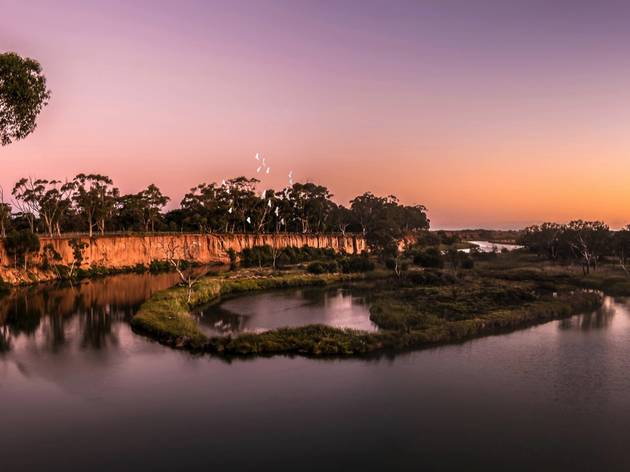 A local's guide to Werribee
From scenic walks to fabulous food, here are the best things to do and see in Werribee and surrounds
If you've been to Werribee you've probably visited the Open Range Zoo or whiled the day away at Werribee Mansion – but there is so much more to this diverse destination. It's a bustling township bursting with eateries, scenic outdoor adventures and cultural attractions.
How do I get to Werribee?
It's the end of the line for the eponymous southwest train line, but the suburb and its surrounding areas are just off the M1, so it's very easy to reach via car.
What's nearby?
Keep heading west from Altona and you'll end up in Werribee, which is also surrounded by Point Cook and Port Phillip Bay to the south. Hop back on the M1 and you'll be in Geelong in 40 minutes.
Map of Werribee
Coffee
We wouldn't blame you if you were suddenly overcome with a bit of choice paralysis when trying to decide on a lunch spot in Werribee. The main street has a lot to offer, but Chatterbox Café (63 Watton St) is the spot for hearty fare with a flavourful twist. The Chatterbox hollandaise sauce is a house special: you can have it smothered on the Benne burger – featuring bacon, hash browns, a fried egg and spinach – or take it drizzled on the Hash Royale, a sumptuous feast of housemade potato hash topped with smoked salmon, poached eggs. Oh, and did we mention they serve breakfast all day?
Melbourne is known the world over for its coffee, but why should the inner city get all the best beans? That's what Hadi Chami thought when he moved from his specialty café on Collins Street in the CBD and decided to open Notorious Espresso (81 Watton St) in the western suburbs. Notorious Espresso is now one of the best cafés in the thriving restaurant, café and bar scene in Werribee. It has become a must-visit for discerning locals who need that morning coffee hit from Veneziano Coffee Roasters.
There's a reason Black Seed Café (2/133 Watton St) is a favourite among westsiders. The café, which sits pretty on Watton Street, is located a stone's throw from Werribee River, meaning it's a great stop after a walk around the river trail if you're in need of a caffeine or sugar hit. Take your pick from menu favourites including the chicken bao bun, a spiced fried chicken breast served with kimchi mayo, pickled cabbage, mix seed and chilli aioli in a soft white bun. There's also the devilishly sweet brioche French toast, which comes with butterscotch sauce, housemade raspberry jam, caramelised banana and topped with crumbed granola, mascarpone and fresh fruit.
Attractions and fun things to do
Arts and culture
Melbourne is a city of galleries and not all of them are smack bang in the middle of the CBD. Out west is the Wyndham Art Gallery (177 Watton St), a diverse suburban gallery that showcases the character of the area. The gallery is located in Wyndham Cultural Centre, the go-to spot for the city's performing arts scene. The gallery hosts additional events too, with each exhibition featuring an artist or curator talk as well as tours and workshops for larger exhibitions.
Werribee has a stunning collection of public art murals to explore if you're ever in the mood to jazz up your weekend walking habits. The public art walking tour directs you towards some of Werribee's finest street art, sculptures and more. You can see work from outdoor mural specialist Ash Keating on Watton Street, who's best known for doing colourful large-scale works with paint-filled fire extinguishers. Close by at Troupe Park you can see the stainless steel sculpture by Karen Casey that was acquired by Wyndham recently, and a beautiful black-and-white mural at Kelly Park on Synnot Street by Mina Leunig.
Explore more of Melbourne's best suburbs
Support your local neighbourhood with our selection of area guides around Melbourne.