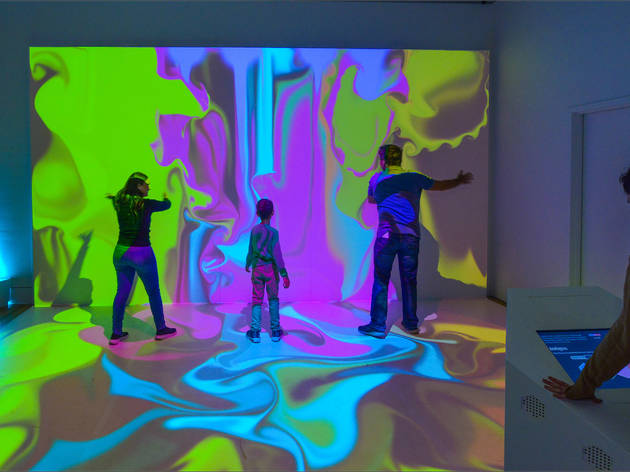 The best new and upcoming exhibits at NYC museums for kids
At these NYC museums for kids, new exhibits are always on the way! See below for our favorite selections!
Curious about new and upcoming exhibits at the best NYC museums for kids? We've got you covered. Now that our favorite spots have started reopening, we can't wait to get lost in the galleries and exhibitions.
RECOMMENDED: Full guide to children's museum picks for families
Grab your brood for a outing like no other: Topics range from science, super heroes, history and so much more. No matter your children's interests, these family attractions have plenty of options to keep youngsters entertained.
Be sure to browse our picks for the best fall activities for kids, too. And, no matter how you decide to spend your day, we recommend polishing off all outings with something sweet like milshakes or apple cider donuts.
Best new museum exhibits at NYC museums for kids
Color us curious: AMNH is unpacking the meaning behind blues, reds, yellows and so on in its new exhibit, "The Nature of Color." Along with cool interactive features (think color-changing rooms, floor-to-ceiling color play and a light lab), photo-worthy moments and yes, even some live critters, visitors can expect to delve deep into their favorite hues. "Color is one of these under-appreciated things; we take it for granted," said the exhibit's curator, Rob DeSalle. "What we hope that visitors get from this show is a better understanding of color and one that is not just 'Oh, It hits my retina and does stuff to my brain,' but also that there are far-reaching contexts for color: the cultural context, the social context and the history of our species on this planet through color." All ages.
Once only accessible through web cam, "Spineless" is finally open at the New York Aquarium for in-person viewing. Park-goers can learn all about lagoon jellies, Pacific octopi and other backbone-lacking invertebrates that call the ocean home. All ages.
Consider it your favorite comic books come to life: "DC Super Heroes: Discover Your Superpowers" lets kids connect with their favorite vigilantes like Batman and Wonder Woman as they learn about safety along the way. Young visitors can solve puzzles in Gotham, see if trouble is brewing thanks to the Crisis Scanner, wander through Museum of Ancient History's laser maze and much more. All ages.
What's better than getting lost in a good story? Liberty Science Center's new exhibit focuses on children's favorites—If You Give a Mouse a Cookie by Laura Numeroff and Chicka Chicka Boom Boom by Bill Martin, Jr., to name a few—while allowing little bookworms to enjoy imagination and dramatic play along the way. All ages.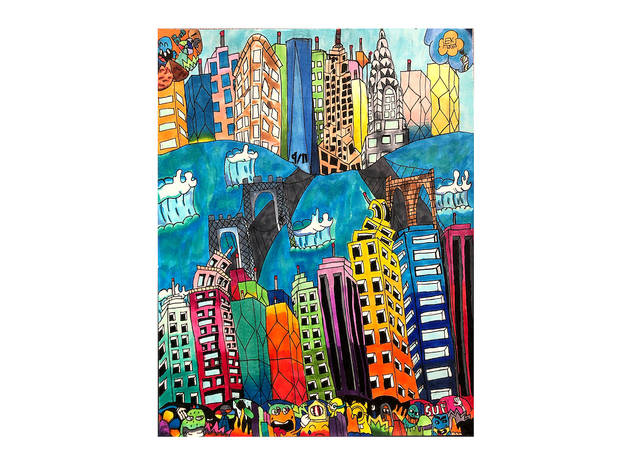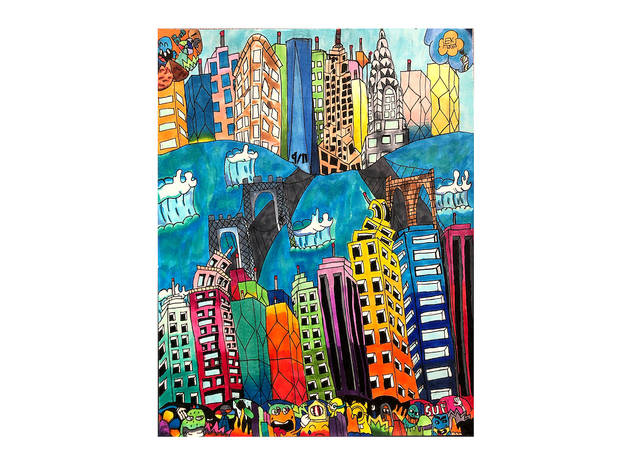 Photograph: Courtesy The Metropolitan Museum of Art/P.S. 193 Alfred J. Kennedy Queens/Alexandra Budnick
NYC's youngest are showing off their creative chops. The 13th annual "P.S. Art" exhibition at the Met showcases artwork from 122 students ranging from prekindergarten through 12th grade in public schools and District 75 schools throughout the five boroughs. Catch all the work in a variety of media! "Now, more than ever, we are committed to investing in education and supporting school communities," Max Hollein, director of The Met, said in a statement. Though the Museum had to close for over five months, realizing the presentation of 'P.S. Art' soon after our reopening demonstrates the importance of this artistic program. I'm looking forward to celebrating the tremendous accomplishments of these very talented students." All ages.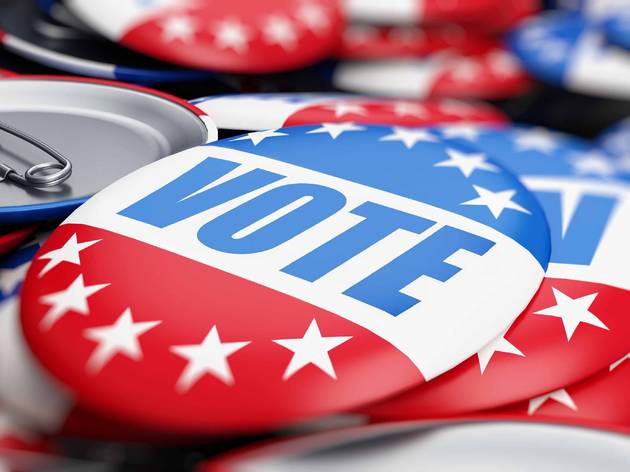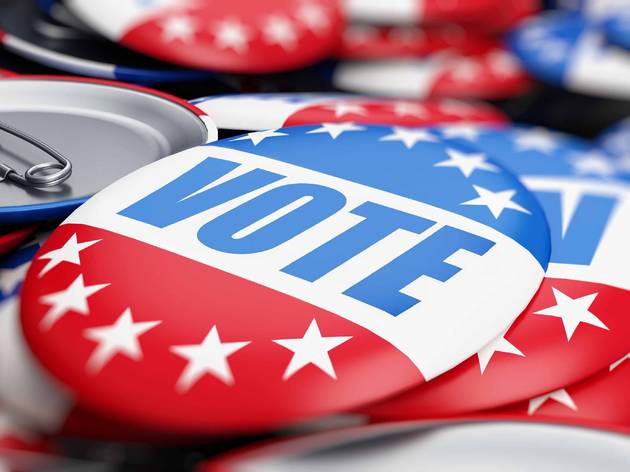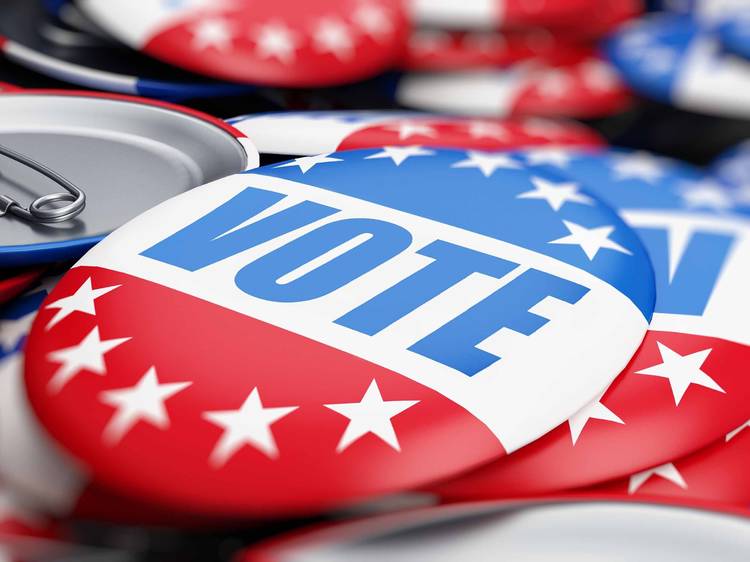 Photograph: Shutterstock
6. "Right to Vote" (Opening Fall 2020)
Want to introduce your little ones to our country's political system? (No matter how chaotic it can be.) Now is your chance: The Children's Museum of Manhattan will debut "Right to Vote," just in time for the pivotal 2020 election. This exhibit will focus on voting rights and the 100th anniversary of women's right to vote.
More fun things to do