Domino Park, which will span six acres (a quarter-mile stretch) on the Williamsburg waterfront, is slated to debut in summer of 2018 as New York's hottest family-friendly destination. When Domino Sugar Factory's redeveloped vision opens to the public, you'll find an artifact walk with more than 30 salvaged factory machinery pieces on display (as well as nearly 600 linear feet of crane tracks and 21 columns from the raw sugar warehouse), in addition to a 1,200-foot esplanade with stunning waterfront views and a recreation area with a picnic spot, bocce courts, dog run and food kiosk (read more coverage on Domino Park with Time Out New York's story here). What's flown under the radar so far—and what we are definitely most excited about—is its brand new kid's playground and play space inspired by the sugar-refining process as well as a new splash park!
Here's what we know about the playground and water playground right now:
After investigating onsite, the playground (still under development) has three slides and a central climbing cage for access to the structure's sugar factory-inspired towers with mesh ceilings. The towers are connected by a short staircase, and the smaller tower is encircled by a balcony.
The water playground serves as a central water feature for the park. It's separate from the playground and fairly minimalist with mist/spray streams scattered throughout. The water feature is encircled by seating (hooray!), so NYC parents can get both a great view of the water feature and the East River.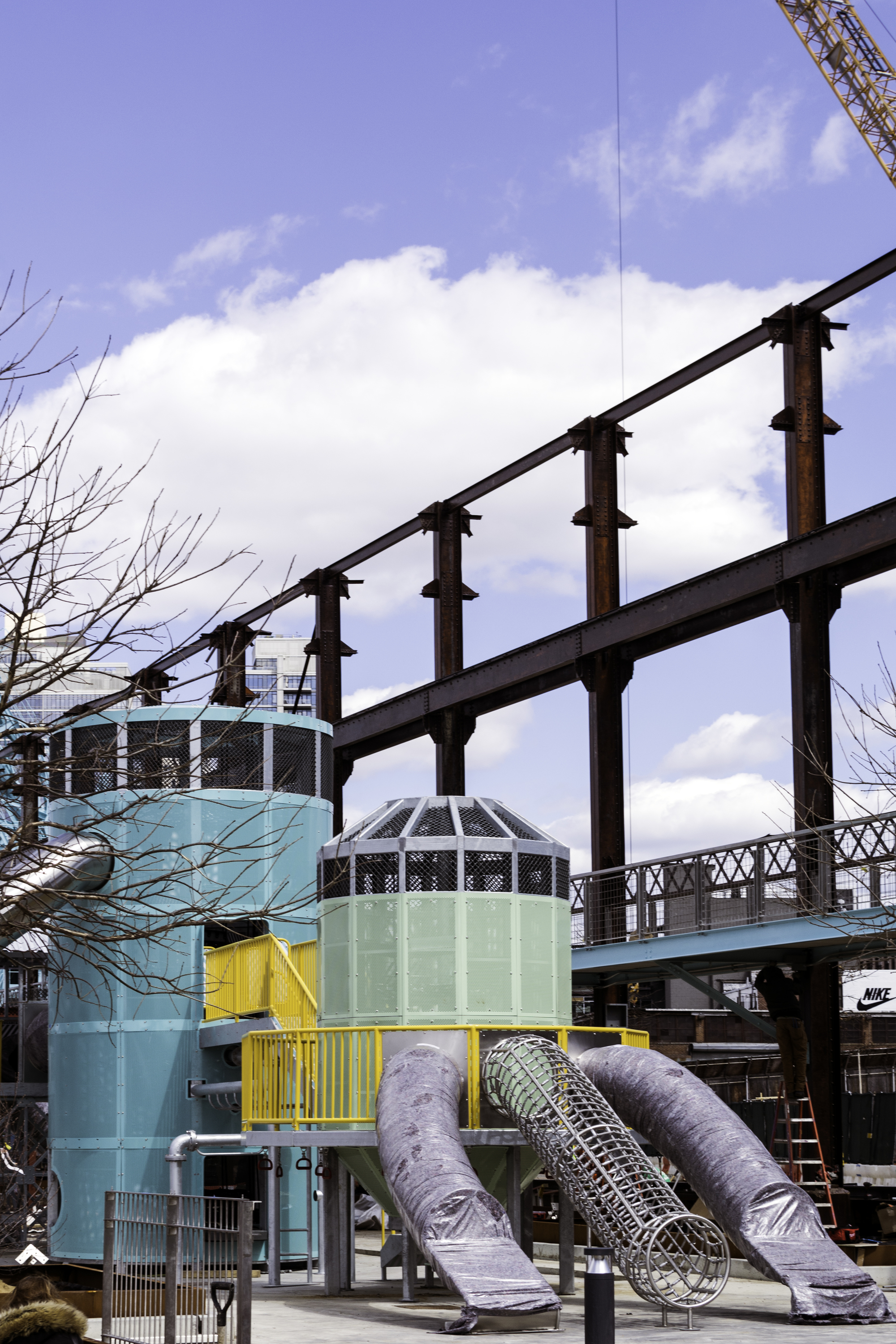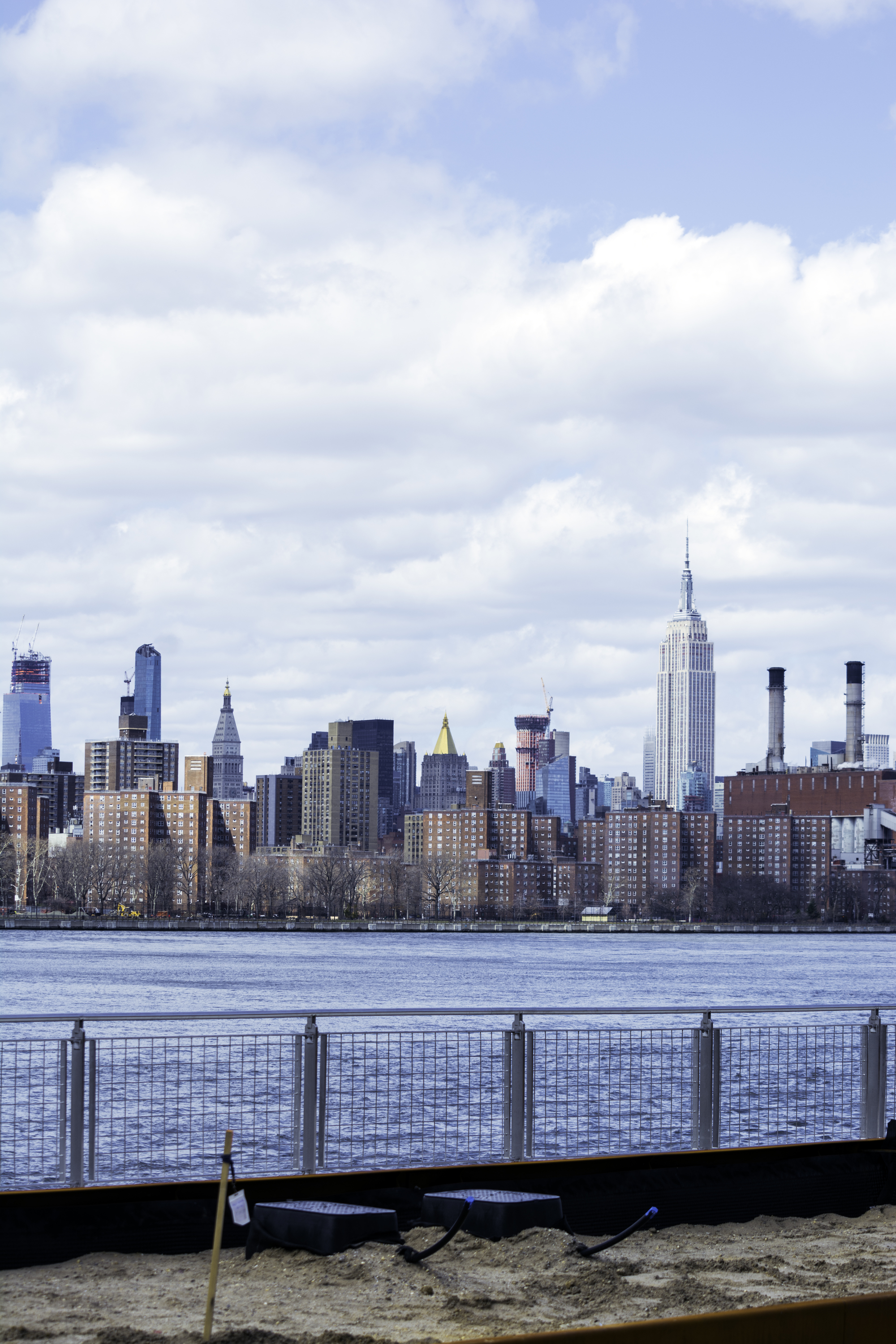 This is a developing story. When we know Domino Park's official opening date, we'll update this post!
Sign up to receive great Time Out New York Kids deals in your inbox each day.