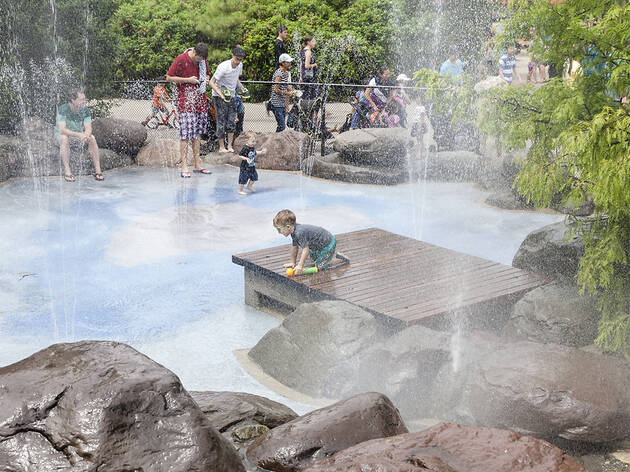 The best water playgrounds for kids in NYC
Visit water playgrounds for kids when your little ones want to splash and play. Don't forget those waterproof shoes!
There's nothing quite like New York's summer heat—but thankfully, the city's best water playgrounds for kids are unmatched! Choose from fun splash pads with sprinklers, playgrounds with water cannons, spots with exciting play structures to climb and other great stuff not far from home. Most of the picks on our list also have plentiful seating for parents.
RECOMMENDED: Full guide to outdoor activities for kids in NYC
Don't forget to browse our guide to the best kids' playgrounds in the city (which also includes some water playground picks), as well as our favorite local kids' amusement parks and summer day trips for kids to keep your days packed with plenty of fun. If you need your local spray shower turned on for the season, make sure to read this.
Make the most out of the season with jam-worthy summer songs for kids, frequent trips to the coolest ice cream shops in NYC and getaways to the best beaches for kids near NYC.
Best water playgrounds in NYC
More fun things to do with kids