Looking for amazing things to do with kids in NYC in 2019? Look no further than our extensive list of cool new exhibits (including a brand new dinosaur exhibit at the American Museum of Natural History!), new family attractions, performances, kids' movies in theaters in 2019 and other amazing stuff to keep your family entertained!
1. "T. rex: The Ultimate Predator"
Think about it: Has there been a creature in existence more powerful than the T. Rex? The Museum of Natural History's new special exhibit will explore all there is to know about our favorite dinosaur species...which will make you feel pretty grateful that we're not simultaneously roaming the earth with these bad boys. Member preview Mar 8, opens Mar 11. BUY TICKETS *Admission Plus One ticket required*
2. Frozen 2
Bundle up! Our favorite ice queen and her little sis are making their grand return to the silver screen. After the wild success of Frozen, it's only right that fans are given another taste of the 2013 sensation. Disney has yet to reveal the sequel's plot, but Frozen 2 will certainly provide ample opportunities for your little princesses to sing along. Will we discover a new—and dare we say it—catchier song than "Let It Go"? We'll have to wait until Nov 22 to find out. Check out other 2019 kids' movies here.
3. "Tolkien: Maker of Middle Earth"
Bookworms will not want to miss The Morgan Library's tribute to J.R.R. Tolkien. Visitors will be able to get a first-hand look at the author's original drawings, manuscripts, family memorabilia and artifacts that depict how his fantasy world came to be. "Tolkien: Maker of Middle Earth" will be on display from Jan 25–May 12.
4. Toy Story 4
Buzz and Woody are making a comeback. Though it's unclear just how the fourth installment of the Toy Story franchise will unfold, we are anxiously awaiting another adventure with our favorite action figures and the new toys joining the ranks. Catch the excitement on June 21. See what other kids' movies 2019 has in store for us here.
5. Luna Park's *new* Adventure Course
Summer in NYC guarantees a few trips to Coney Island. After you've snacked on Nathan's hot dogs and hopped on the Cyclone (hopefully not in that order), you're going to want to check out Luna Park's new adventure course, which will overlook the water. Climbers can test their limits at this "Rope Circus." The brave at heart will probably want to opt for the 34-foot-long course, which requires a zipline to descend. Get ready for its debut later this year.
6. Time Out Market New York
Take a bite out of the city's best dishes—all in one place. Opening this spring, Time Out Market New York will feature a taste of the most sought-after restaurants in the city—Juliana's, Clinton Street Baking Co., Bessou, to name a few. There will be something to please all palates when it opens this spring. Learn more about the Time Out Markets here.
7. Pip's Island
Kids call the shots at Pip's Island. The attraction, which will return this year as a permanent NYC staple, is set to include immersive sets, exploratory spaces and audiovisual features that will make littles feel as though they're the stars of their own movie. Learn more here.
We're all dreaming about the warm weather, so get a taste of spring a few weeks early when this adorably illustrated book from Leo Lionni and artist Julie Hamilton hits shelves on Jan 15. BUY NOW
9. Beetlejuice
One of Tim Burton's masterpieces gets the Broadway treatment this year, and we're anxious for the creepiness to come to life. Be warned, Mom and Dad: This show is for those 12 and up. Performances begin March 28. BUY TICKETS
10. Disney Cruises
Hit the Seven Seas with Mickey and co by venturing on a Disney Cruise. There are plenty of exciting locales on the itinerary—Bermuda, Bahamas, Canada, to name a few. Why not spend your vacation with your kids' favorite characters and princesses? Have a look at what's leaving from NYC here.
11. The Lightning Thief: The Percy Jackson Musical
This lively adaptation of the best-selling novel is returning to NYC for six action-packed performances in 2019 (March 28–31). Follow Percy Jackson (son of Poseidon) as he learns to master his newfound powers during a quest for Zeus' lightning bolt—the key to diffusing an impending war between Greek gods. BUY TICKETS
12. Japan Village in Industry City
This Chelsea Market-like purveyor of Japanese goods opened in Industry City in November 2018, but it remains a well-kept secret to those not living in the neighborhood. It's one of the first things on our list of places to explore in 2019! Bring your kids to the 20,000-square-foot shop (934 3rd Ave) from the owners of Sunrise Mart to wander the aisles of authentic Japanese food brands, as well as a food hall with Tonkotsu ramen, rice bowls and other tasty food to eat on the spot.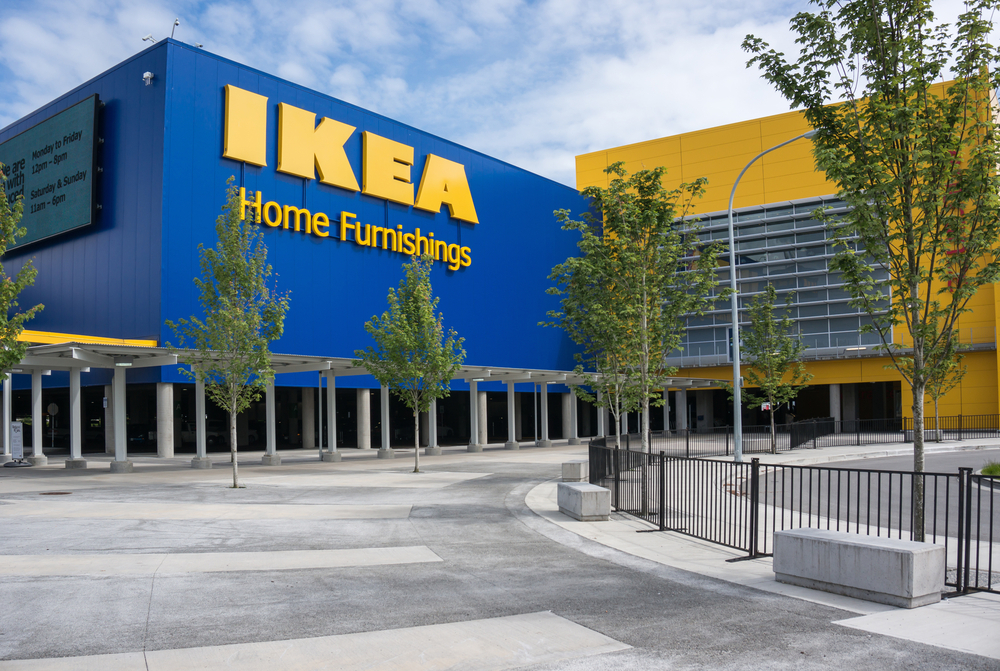 13. IKEA in Manhattan
Manhattanites should be pretty excited about the brand new IKEA Planning Studio coming soon. It'll offer "smart solutions for urban living" in a smaller space than its Brooklyn counterpart (which will also be getting a remodel!)—and we take that to mean amazing homegoods for your tiny apartment. Also, the new store (to be located at 999 Third Ave) offers delivery!
14. Be More Chill
High school can be rough, but what if you had the power to change those cringe-worthy moments? Jeremy takes the chance in Be More Chill...with some surprising results. Ned Vizzini's YA bestseller (which had a previous Off-Broadway run) will graduate to the Great White Way and dazzle audiences with upbeat music, neon-colored sets and feel-good moments. Performances start in February. BUY TICKETS
15. BONUS: Famed London toy store Hamleys *and* The Bronx Children's Museum are both slated to open in 2020!