No need to choose between the beach or the playground—Rockaway Water Park provides the best of both worlds.
For those who are dying to make a splash this summer, look no further than the venue's Tarzan Boat, which is equally fun for the young and the young at heart. This floating jungle gym—ideal for ages 8 and up—calls the Hudson River home and provides visitors the opportunity to slide into the water, cannonball from trampolines and swing into the river from a rope. Basically, it's a summer paradise, right in the middle of NYC's popular beach town.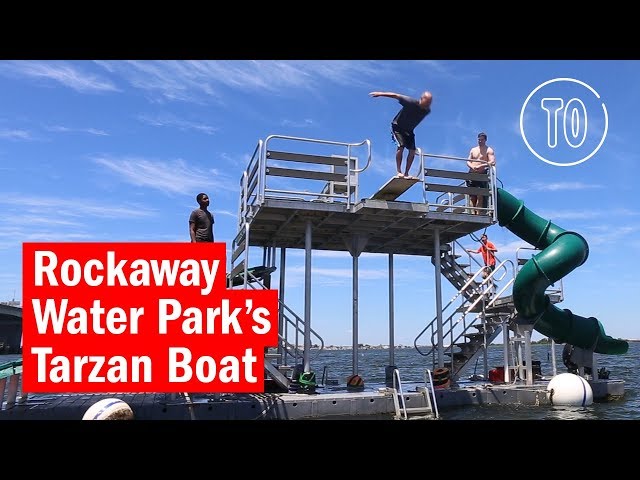 In-between splashes, swimmers are able to take a rest on the floats or dock and regain their strength. They're certainly going to want to take a breather every now and then, considering more fun awaits 15 feet away with Rockaway Jet Ski offerings.
While the kiddies are enjoying the Tarzan Boat, adults can get in on the action, too. They're able to high-tail it out of the area on a jet ski or use kayaks and stand-up paddle boards, depending on the adventure they're craving for the day. Consider the Hudson River your personal water oasis!
What are you waiting for? Grab a towel, slap on some sunscreen and hit the Rockaways. For pricing information and to grab tickets, visit timeout.com/rockawaywaterpark.
Sign up to receive great Time Out New York Kids deals in your inbox each day.
Now is the time to start enjoying the best summer activities for kids! Beat the heat at the best swimming pools for kids or visit one of our favorite water parks near NYC.