The best kids' shoe stores in NYC
These excellent kids' shoe stores will help you and your minis find the best kicks ever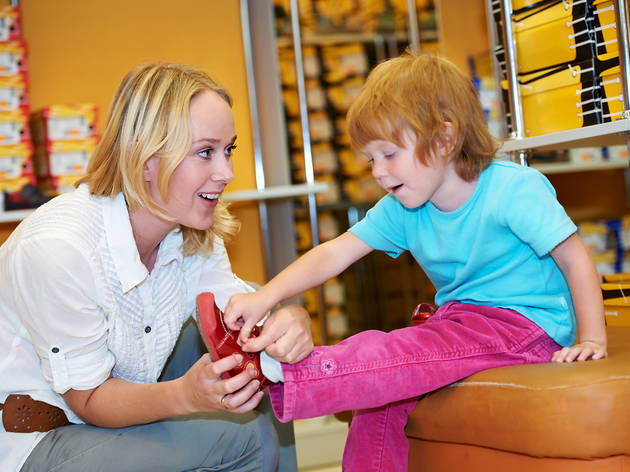 Kids' shoe stores are an essential visit for parents every few months...those little ones sure do grow quickly! To help you navigate the sea of options in NYC, we've compiled a list of some great kids' shoe store options so you can spend less time looking and more time finding the best stuff. Speaking of great kids' stuff, you should certainly visit our favorite kids' clothing stores, these spectacular toy stores in NYC and these kids' consignment shops for when your kids predictably grow out of the duds you just got for them.
Got a tip for a great kids' shoe store opening in NYC? Let us know at kids.ny@timeout.com!
The best kids' shoes stores
More fun for kids
There are plenty of outdoor activities for kids in New York City—many you'll even love doing as a family! When you're not busy cuddled up with our favorite family movies on Netflix and our list of the best kids movies (come on—it's time to head outside!), you'll love exploring the coolest family attractions and the other amazing outdoor activities this amazing city has to offer. 
Read more