Guide to school closings in NYC
Get answers on school closings and delays in NYC fast! Here are the most reliable resources for families.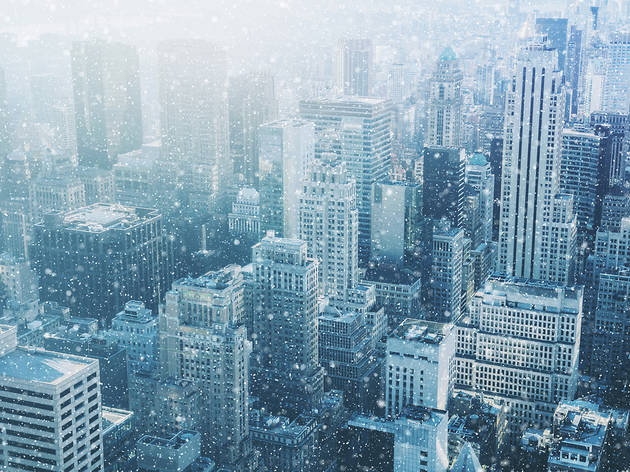 When the weather outside is frightful...parents know it's not so delightful to navigate school closings. NYC is home to over 1,800 schools, and figuring out which have closings or delays can be frustrating. NYC public schools, luckily enough, offer several ways of keeping families informed about school closings. NYC radio and television stations also provide up-to-date info about delays for both public and private institutions in the city and the greater region.
How to find information for NYC snow days: Parents with kids in public school can take advantage of the Department of Education's email alert system. Subscribe at schools.nyc.gov for "breaking news" alerts, which will provide info about snow alerts and other changes to the schedule. You can also follow the DOE's official Twitter account or check out Notify NYC, the city's official resource for information about emergency events and city services. For info beyond the city's public schools, either for nearby suburbs or private schools, check out NBC New York's school closings page or CBS New York's Tri-State School Closings.
How to find info for delays: All of the above resources cover delays as well as closings, however you might also consider checking PIX11's school closings and delays page or ABC 7 NY's school closing page.
If Gotham is completely covered in the white stuff, however, there's plenty to do on a snow day: NYC is home, after all, to the best sledding hills around. For more ideas on what to do on that day off, check out our guide to 50 winter activities for kids in New York and grab a cup of the best hot chocolate in New York.
More fun things to do with kids
Things to do, Film events
Get in the know with the best family movies on Netflix for kids!