The best sledding hills in New York City
We've located sledding hills across NYC that require a visit when your kids are treated to a snow day, so bundle up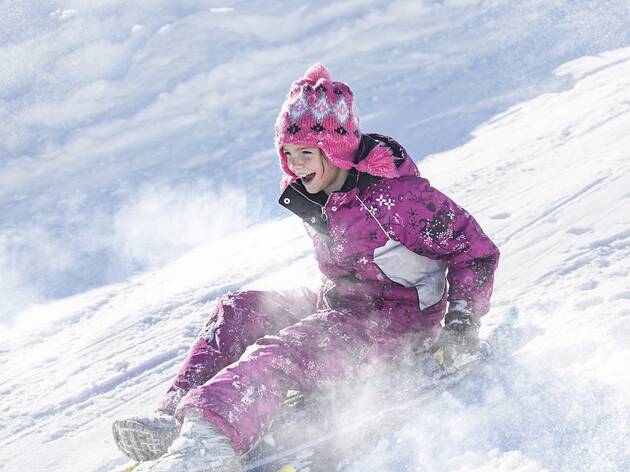 Tackling NYC's best sledding hills is one of our favorite winter activities for kids, so grab a warm coat and prepare for an epic day in the snow.
When Elsa sends a blizzard our way, your brood will ditch those indoor activities for kids and opt for tallest hill he or she can find. We mapped out our go-to kids' playgrounds and parks equipped with the perfect slopes for sledding in NYC.
RECOMMENDED: Full guide to outdoor activities for kids in NYC
So what's on your list? Central Park? Van Cortlandt Park? Prospect Park? Options abound when planning an epic snow day.
But if you want to experience other great places to play in the snow, book one of these fun winter weekend getaways and enjoy the best sledding in the tristate area. Enjoy your winter adventures!
Best sledding hills in NYC