Best sledding hills in New York City
Pack your Flying Saucer and trek to these scenic sledding hills in NYC for an amazingly snowy adventure with the kids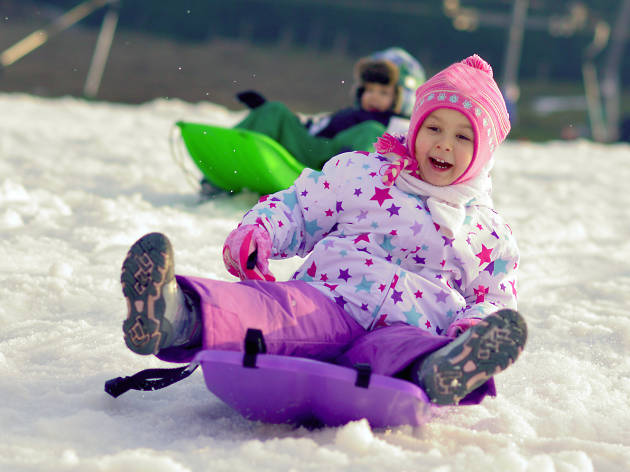 As the snowflakes begin to fall, you're likely wondering, "Where are the best sledding hills near me?" Our guide to local sledding hills will help your kids reach new heights (and speeds!) as they gleefully zoom down all kinds of slopes, including steeper hills and bunny hills.
RECOMMENDED: Full guide to outdoor activities for kids in NYC
Essentially, we're just happy to report that city families don't need to plan a ski trip near New York City to have fun on a snowy day. There are plenty of great sledding spots in every borough—if you know where to look, that is! Just look to the prettiest NYC parks for families, ask around for tips in your neighborhood and browse our guide below for some quick insight. You also might want to check the city parks department website, since rangers are known to lend a hand to some hills with free hot chocolate!
Looking for even more fun winter sports? Check out our top kids' ice skating rinks and cool snow tubing near NYC.
Best sledding hills in NYC
More fun for kids
Get in the know with the best family movies on Netflix for kids!
Read more