The best science camps 2020 has to offer NYC kids
Science camps 2020: Where your kiddos will explore the outdoors, engineering concepts and so much more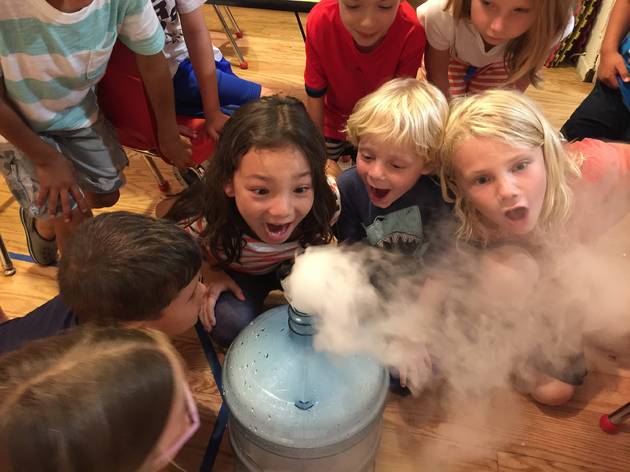 Our hypothesis is correct: NYC kids will love all of the science camps 2020 has coming down the pipeline.
Little ones should prepare for a summer of experimenting and analyzing: Our go-to kids' museums in NYC and indoor venues are offering mini Billy Nyes an opportunity to learn about the climate, engineering, coding and so many other engaging topics.
RECOMMENDED: Full guide to summer camps in NYC.
Plus, when lil' scientists are ready to put the test beakers away, these programs let them participate in quintessential summer activities for kids: swimming, playground visits and more. Expect learning, playing and a vacation to remember!
Be sure to check out other summer camps NYC kids will love!
Science camp programs in NYC