The Chinese New Year Parade guide
Forget that other New Year and divert your attention to the Chinese New Year Parade—NYC's most stunning procession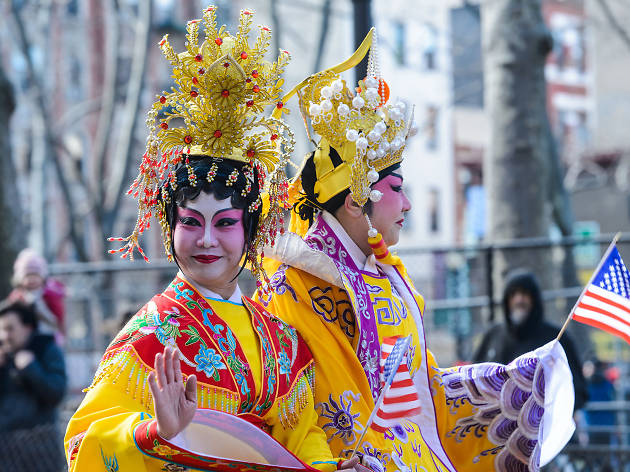 Get excited for the Chinese New Year Parade in New York! During one of the best NYC events in February, Chinatown, NYC is stormed by dragons and dancers, while some of the best Chinese restaurants serve delicious food in celebration of the Lunar New Year. But before you get lost in the bang of firecrackers, check out some fun things to do in the neighborhood, including the best karaoke in Chinatown. Brace yourself for what's sure to be a wild celebration.
RECOMMENDED: Full guide to Chinese New Year in NYC

When is the Chinese New Year Parade?
The Chinese New Year Parade and festival is Sunday, February 25, 2018. The parade kicks off at 1pm and the party lasts until 4:30pm
Where is the Chinese New Year Parade?
Head to the neighborhood shindig for the Lunar New Year Parade, which heads down Mott St from Canal St, continues onto East Broadway and curves up through Sara Roosevelt Park via Forsythe and Eldridge Sts to Broome St. For more information, visit betterchinatown.com.
See the map of the Chinese New Year Parade
Learn about traditional lion dancing during Chinese New Year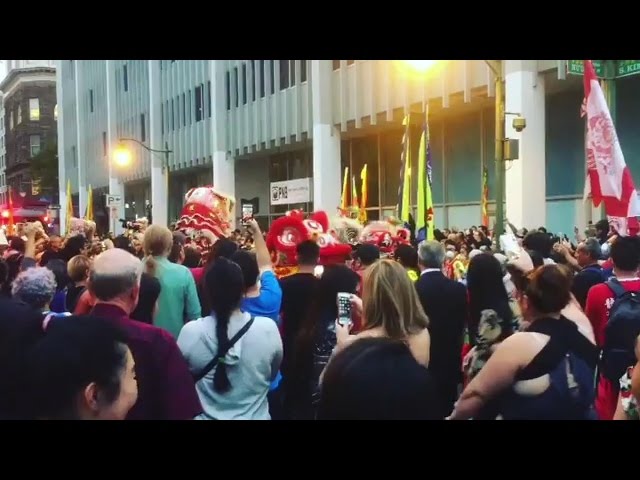 Archive Chinese New Year Parade content