The Chinese New Year Parade guide
Celebrate the start of 2019 a second time during the Chinese New Year Parade—NYC goes all out for this tradition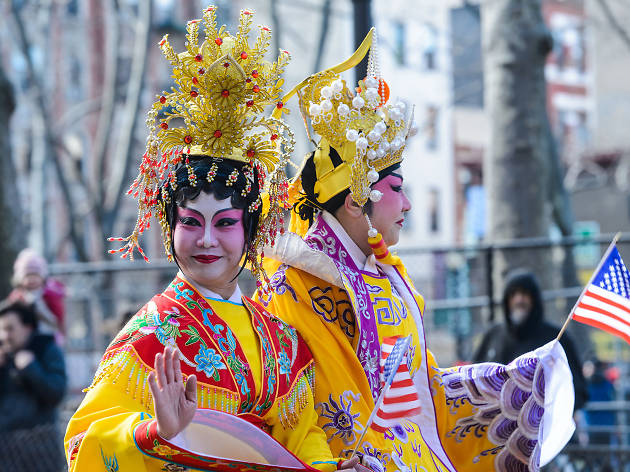 Forget that other New Year! Ring in 2019 (again) during Chinatown's annual Chinese New Year Parade. NYC's festival includes dragon dancing, stunning outfits, martial art performers and more to celebrate. After the bang of firecrackers, check out other fun things to do in the area such as the best karaoke in Chinatown or delicious Chinese restaurants. Mark your calendar for what is certainly one of the best NYC events in February!
RECOMMENDED: Full guide to Chinese New Year in NYC

When is the Chinese New Year Parade?
The Chinese New Year Parade and festival is February 17, 2019. The parade kicks off at 1pm and the party lasts until 4:30pm
Where is the Chinese New Year Parade?
Head to the neighborhood shindig for the Lunar New Year Parade, which heads down Mott and Canal Streets, continues onto East Broadway toward the Manhattan Bridge and curves up through Sara D. Roosevelt Park via Forsythe and Eldridge Streets toward Grand Street. For more information, visit betterchinatown.com.
See the map of the Chinese New Year Parade
Archive Chinese New Year Parade content