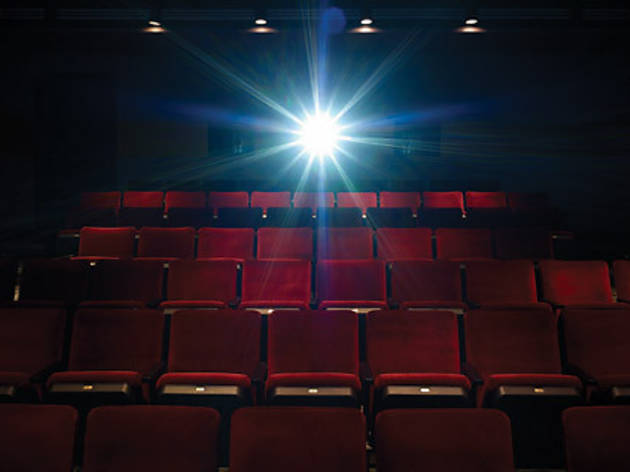 1/4
Photograph: Adrian Wilson
Screening room at 92YTribeca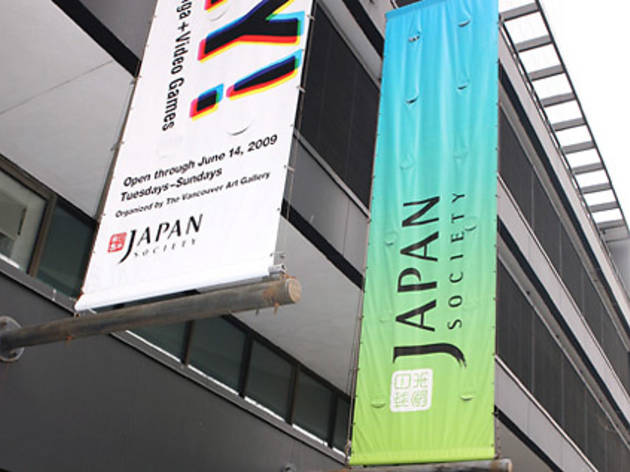 2/4
Japan Society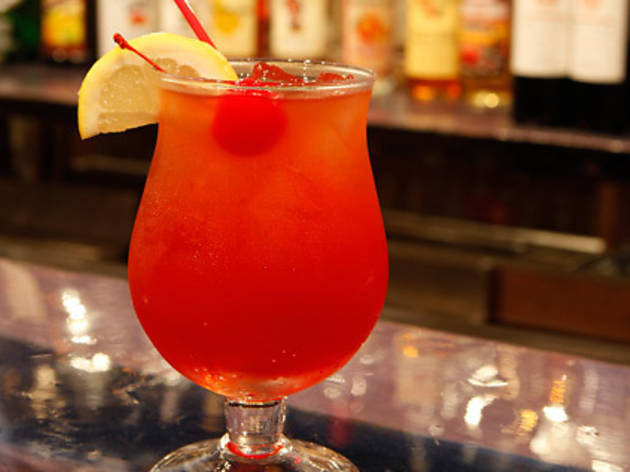 3/4
Photograph: Francine Daveta
reRun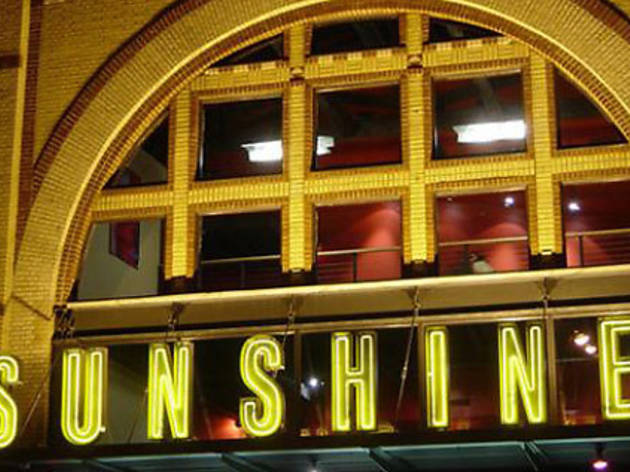 4/4
Landmark's Sunshine Cinema
Essential New York: Film
reRun TheaterTucked inside reBar restaurant and programmed by frequent TONY contributor Aaron Hillis, this Brooklyn microcinema features gourmet concessions...
reRun Theater
Tucked inside reBar restaurant and programmed by frequent TONY contributor Aaron Hillis, this Brooklyn microcinema features gourmet concessions (we recommend the Duck Confit Fender Dog, $8) and a fully loaded bar where you can enjoy preshow drinks before heading to your reclaimed car seats to watch the night's feature film. Even if the screenings tend toward grade-Z indies, after a few strong cocktails, who cares? 147 Front St between Jay and Pearl Sts, Dumbo, Brooklyn (reruntheater.com). Thu 4: Automatons. 7pm; $10.

Clearview Chelsea's Classic Thursdays
When Thursday night rolls around, head on over to Clearview Chelsea for your weekly dose of camp: Their Classics series specializes in baldly emotive melodramas like the tawdry Bette Davis--Susan Hayward vehicle Where Love Has Gone, though the programmers will throw in an overproduced musical here (Auntie Mame) or a screamworthy horror film there (Gremlins). Upping the kitsch factor: There's always a ribald preshow hosted by drag queen extraordinaire Hedda Lettuce. 260 W 23rd St between Seventh and Eighth Aves (212-505-2463, clearviewcinemas.com/classics). 7:30pm, 9:30pm; $7.50.

Midnight movies at Landmark's Sunshine Cinema
Going to a midnight movie is a decades-old Manhattan tradition, one that reaches back to El Topo, Pink Flamingos and Eraserhead. You can't call yourself fully acclimated to the city until you've waited with your fellow geeks in the lobby of Landmark's Sunshine for a witching-hour screening. (Recently, they've shown Purple Rain and Poltergeist, both excellent choices.) Make the experience unbeatable by wandering a few blocks east to Katz's for a postscreening late-night dog and debriefing. 143 E Houston St between First and Second Aves (212-330-8182). Midnight screenings $9.99.

92YTribeca
Diversity is the name of the game at this downtown satellite of the 92nd Street Y, with eclectic, eccentric film programming—like the recent "Gatherings at Country Houses" series (surely the only time Jean Renoir's Rules of the Game has shared the screen with Harmony Korine's Mister Lonely) and screenings for cult cheese like Xanadu. Comedian Elliott Kalan covers the classics beat with his "Closely Watched Films." 200 Hudson St at Canal St (212-601-1000, 92ytribeca.org). $10--$15.

French Institute Alliance Franaise
The FIAF just wrapped up its "Hollywood Loves French Cinema" series—in which you could view Godard's Breathless alongside the Richard Gere--starring remake—and are going actorcentric for November and December, with tributes to performers Jacques Dutronc and Lou Castel. Head to midtown and lose yourself in France's storied cine-history at this arts-and-culture organization, which also hosts a range of events and language classes for budding Francophiles. 55 E 59th St between Madison and Park Aves (212-355-6160, fiaf.org). $10, students $7, members free.

Japan Society
This cultural venue's film programming balances a diverse mixture of rarity-filled retros with a selection of the best in modern Japanese cinema. Take a walk in the galleries before or after a Saturday afternoon movie—the shows here are similarly wide-ranging, featuring everything from calligraphy paintings by Zen Master Hakuin (through January 9) to a art to an exhibition about infantilism ("Bye Bye Kitty!!! Between Heaven and Hell in Contemporary Japanese Art" which opens in March). 333 E 47th St between First and Second Aves (212-832-1155, japansociety.org/film). $7--$12.

MoMA's Titus theaters
Take a break from the typical sticky-floored moviegoing experience and slip into MoMA's elegantly designed Titus theaters for a one-of-a-kind NYC date with cinema. As you might expect, the museum's taste leans toward the arty—but recent screenings have included Jackass 3D and the original 1933 King Kong, so don't be afraid to investigate. Film tickets are free with your museum admission; make a day of it. Museum of Modern Art (MoMA), 11 W 53rd St between Fifth and Sixth Aves (212-708-9400, moma.org). Film tickets free with museum admission; screenings-only admission $8--$10, children 16 and under and members free.

Jerry Ohlinger's Movie Material Store
If that Clockwork Orange poster you've had since college just isn't cutting it for you anymore, visit Jerry Ohlinger's Movie Material Store and come with a list of your favorites—from any genre or era. In their cavernous back room, they're bound to have a poster or original still for you. The shop offers smaller "lobby cards," too—perfect for your veal-pen-size apartment. 253 W 35th St between Seventh and Eighth Aves (212-989-0869). Mon--Sat 11am--7pm.

Film Forum
Sure, you could waltz over to this legendary downtown venue to check out whatever first-run documentary or recently revived classic they happen to be showing. But it's the theater's thematic retrospectives—specifically, the double features—that get NYC movie fanatics salivating. Recent series, like their 'round-the-world tribute to heist flicks, offered some primo two-for-one deals; tributes to Scorsese's Raging Bull (through Nov 11) and Fritz Lang's career in Hollywood (Jan 28) promise future lost afternoons. 209 W Houston St between Sixth Ave and Varick St (212-727-8110, filmforum.org). $12; seniors (Mon--Fri before 5pm), members and children under 12 $6.

IFC Center's annual run of It's A Wonderful Life
Frank Capra's perennial Christmas staple may be the darkest mistletoe-cinema classic, but really, what says holiday cheer more than joining a bunch of felllow New Yorkers to watch Jimmy Stewart wish he'd never been born? 323 Sixth Ave at W 3rd St (212-924-7771, ifccenter.com). Dec 17--26; $8--$13.