Greenwich Village neighborhood guide
Greenwich Village boasts some of the city's most beloved bohemian bars, restaurants and attractions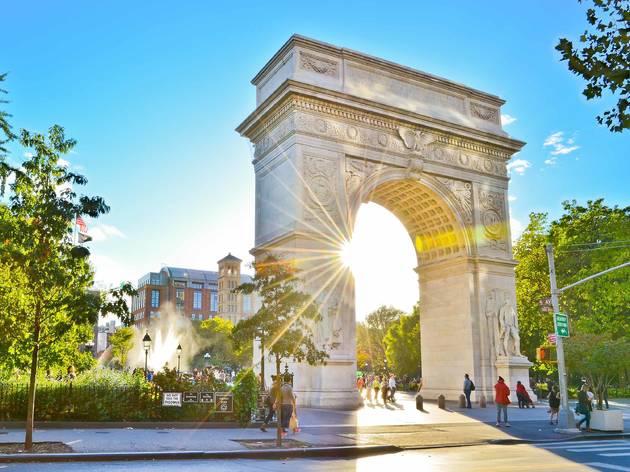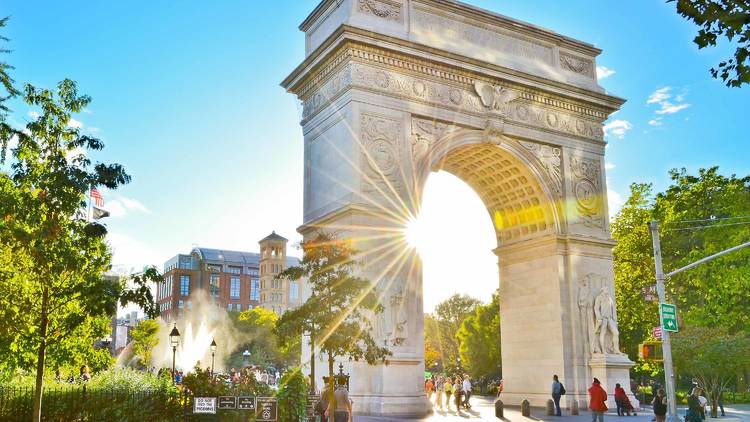 What's the deal with Greenwich Village?
New York's most bohemian neighborhood spawned some major historical moments, from the Beats to LGBTQ rights. It's also home to a bevy of beloved institutions and a spirit unlike any other. Creative New Yorkers flock to Washington Square Park to share their art and music with the world every day. Comedy clubs and excellent restaurants make Greenwich Village a nightlife destination. There's so much to celebrate and experience in this Manhattan neighborhood.
If you only do one thing
Pick up a falafel at Mamoun's and take it to Washington Square Park and soak up the atmosphere or head to Blue Note or Village Vanguard to catch a night of live jazz.
Curate a delicious meal
Grennwich Village has a wealth of specialty food shops, including Murray's Cheese, Ottomanelli & Sons, Faicco's Italian Specialties and Porto Rico Importing Co. Pick up a selection for a gourmet spread.
On a sunny day
When the weather's warm, go lay out at Pier 45 and catch a sunset salsa session or take a self-guided tour of the Stonewall Inn, Christopher Park and Julius' bar to celebrate LGBTQ history.
On a rainy day
There's always a selection of great films at the IFC Center, or you can play board games at The Uncommons with a hot chocolate in hand.
Get cultured
he Whitney Museum is one of the top museums in the city, and the AIA Center for Architecture (temporarily closed until Fall 2021) will give you a new appreciation for urban design and preservation.
Chill out
Get cozy at Tea and Sympathy, an authentic English eatery, or dine at Osteria 57, a charming Italian spot specializing in seafood and vegetarian dishes.
Nearest subway stations
A, B, C, D, E, F trains to West 4th Street Station
6 train to Bleecker Street Station or Astor Place Station
N or R trains to 8th Street – NYU Station
What else is nearby?
The East Village is just across Astor Place and it's loaded with dives, grungy tattoo shops, and old-school record stores. Check out our guide to this popular neighborhood.