The 101 best New York movies of all time
From King Kong's spire down to the scummiest subway tunnel, we rank the definitive list of the 101 best New York movies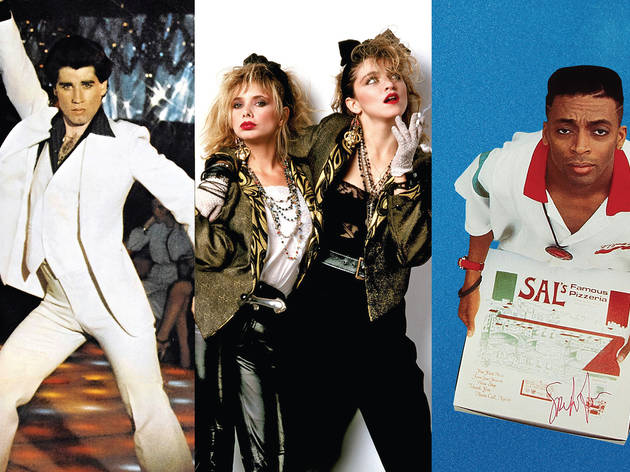 New York City is a movie, isn't it? Depending on the hour, the weather or your mood, it can be a classic rom-com, a nightmarish after-dark thriller, a Woody Allen gabfest or a bumping music video in the loudest, proudest place on Earth. To select the 101 best New York movies of all time, we reached far into the past for Academy Award winners, silents, documentaries and some of the most controversial movies ever made. But NYC is always refreshing itself—that's the one constant—so we were sure to include several recent titles, sure to become future essentials. The result is the complete picture of the city in full. Now hit the pavement and get viewing.
Written by Melissa Anderson, David Fear, Stephen Garrett, Joshua Rothkopf, Keith Uhlich and Alison Willmore
New York movies: 70–61
70
That early-'80s Soho vibe of big money invading bohemia is unintentionally preserved in this plotless tale of a poor but spunky young artist who wanders the streets of Manhattan (and the famous Mudd Club) looking for love, inspiration and his big break. Sounds like any other indie, except that the film's hero is played by Jean-Michel Basquiat, the Warhol disciple who died in 1988 of an overdose.
69
A brutal NYC classic (one its star, Charles Bronson, had an uneasy time defending), this vigilante thriller crystallized the dangerous Beame-era Manhattan in the minds of millions. The pivotal scene goes down on a grungy subway car, where a furious Upper West Sider takes nickel-plated, .32-caliber vengeance on a pair of hapless muggers. Life would imitate art.
68
"Looking head to toe, would you know?" Drag queens in Harlem and the Bronx form gay street gangs (and surrogate families) on the ball circuit, where outsize personalities like Venus Xtravaganza compete based on the "realness" of their mock-straight sartorial splendor. Jennie Livingston's essential gender-reinvention documentary brilliantly extols the city's outcast resilience.

67
Don't worry—you'll be seeing plenty more Woody on this list. This comedy, starring a transformed Mia Farrow as an Italian mob widow, deserves promotion from minor to major. Bookended by coffee klatches in the landmark Carnegie Deli, the b&w lark also touches down on the Macy's Thanksgiving Day Parade (Underdog float!).
66
Silent icon Harold Lloyd epitomizes Gotham's scrappy go-getters as Harold "Speedy" Swift, who fights to save the city's last horsecar from merger-happy street rail men. Lloyd's laffer also boasts thrilling on-location tours of a bygone New York—particularly when the multihyphenate takes Babe Ruth on a high-octane taxi ride to the Bronx's Yankee Stadium.
65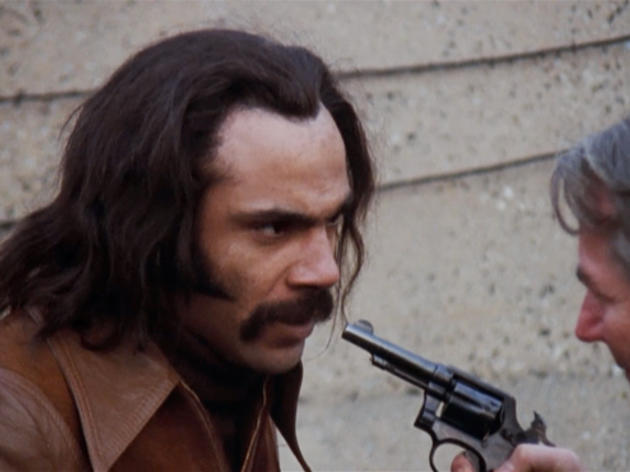 Super Fly (1972)
Gordon Parks Jr.'s thriller is not only one of the pimped-out pinnacles of blaxploitation cinema but the genre's baaaadest soundtrack, courtesy of Curtis Mayfield. (Here's where his brilliant "Pusherman" debuts.) We will always love and mourn Ron O'Neal, who expresses the hustler's code succinctly: "You don't own me, pig, and no motherfucker tells me when I can split."
64
Best known for directing docs set in African jungles, Lionel Rogosin decided to turn his candid cameras on a concrete one: New York's old Skid Row. His resulting documentary-narrative hybrid is an unflinching look at an urban no-man's-land, along with some of its most destitute residents (one of whom died only weeks after the premiere).
63
Raoul Walsh's silent tale of a poor kid who grows up into a criminal bigwig not only gave birth to the gangster movie, it was one of the few films to use actual New York City locations (specifically, the rough-and-tumble tenements of the Bowery) to add authenticity to its gritty rise-and-fall parable. It's the first genuine NYC movie.
62
This movie's reputation has soared since its release. Dustin Hoffman plays a down-on-his-luck NYC actor who lands a soap-opera role by posing as a prim Midwestern woman. Local landmarks include the National Video Center (now home to luxury apartments and the Signature Theatre) and the Russian Tea Room (where Hoffman reveals his ploy to his agent); even Andy Warhol makes an appearance.
61
Romantic dissatisfaction and a very Gothamite certainty that there's always someone better out there shape Mike Nichols's damning portrait of former college roommates (Art Garfunkel and Jack Nicholson). They navigate 25 years of shifting urban sexual mores but never find what they're looking for.
Looking for more of the best films?
The best movies ever made, from great comedies and classic romances to blockbusters and foreign gems