The most over-the-top hotels in NYC
Book one of NYC's most over the top hotels for a memorable stay in one of the most glamorous cities in the world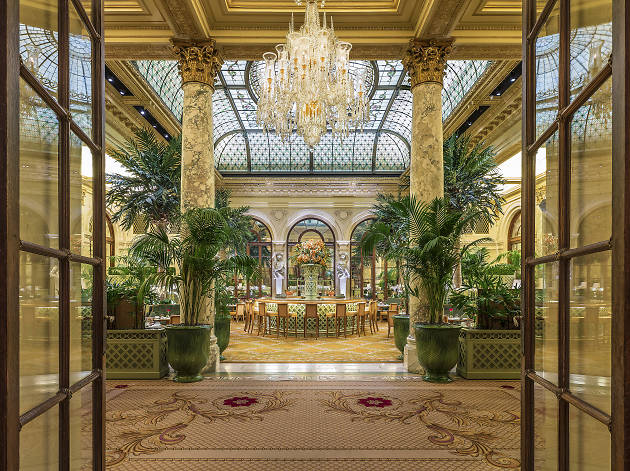 There's opulence, and then there are NYC's most over the top hotels. In a city like New York, the term "over the top" is almost daunting. We are a city of superlatives, with soaring skyscrapers, decadent dining, and a 24/7 energy that pulses from the base of Bowling Green all the way to the top of the Bronx, and beyond. So what could make a hotel over the top? It goes well beyond a killer lobby bar and an attentive maid staff. These are more than your spa hotels or hotels with Jacuzzis in-room. This is New York City. The bar is set a little higher. From decor that borders on Babylonian, to offbeat amenities like on-call sneaker concierges, these hotels take things to another level with everything from robot luggage storage to maritime and library themes. You won't find your regular continental breakfast here, folks. And sure, these hotels are not for everybody, but they are some of the top hotels in NYC for a can't-get-anywhere-else hotel stay. Only in New York.
RECOMMENDED: Full guide to best hotels in NYC
Most over-the-top hotels in NYC
Looking for more luxury hotels?
No need to pitch yourself. Living in a fantasy becomes reality (at least temporarily!) at the best luxury hotels in NYC.