To New Yorkers who know their nightlife, Peppermint has been a presence on the scene for ages —as a drag entertainer, actress, singer and showgirl. But in the past two years, she has made history—and gained global acclaim—as the first out trans woman to compete on RuPaul's Drag Race and as the first openly trans woman to originate a principal role on Broadway, as Pythio in Head Over Heels. Before the wild Go-Go's musical closes on January 6, we checked in with the consummate professional about her favorite places to eat and unwind when she isn't onstage.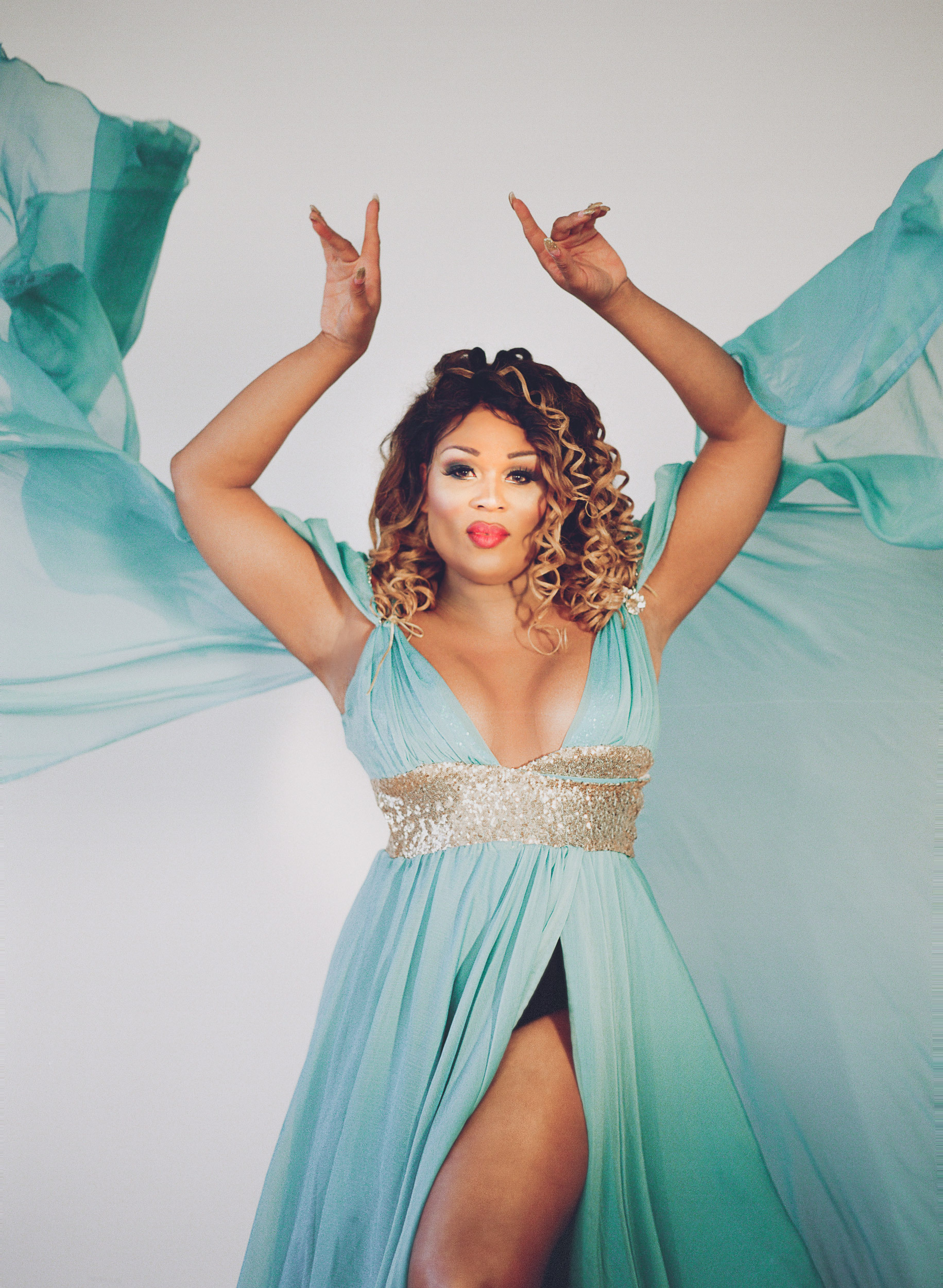 Portrait by James Emmerman
How are you faring with only one month left of the show?
"It's so weird. It's a really brutal schedule, but at some point, your body just gets through it. If this was the only job I had to do for the rest of my life, then it might be more daunting. But I knew that this project would eventually end and I would move onto other things. Honestly, it's preferable to what I was doing last year, which was [touring] a different city and a different airport every single day and sometimes not even seeing a hotel bed between those. This is more consistent, you know?"
What kind of lifestyle would you want for yourself in 2019?
"I don't have anything planned at the moment. I want to go back on the road. There's certainly a lot of cities and places that I have yet to see, and there are some places I wanted to go back to after being there last year. I'm going to go back on the road, work on new music, do a little writing, perhaps do my own one woman show, and then see about maybe doing some television stuff, but other than that I've got nothing going on."
And take a break.
"Hello. Watch me not sleep again, and I'll be wishing for eight shows a week."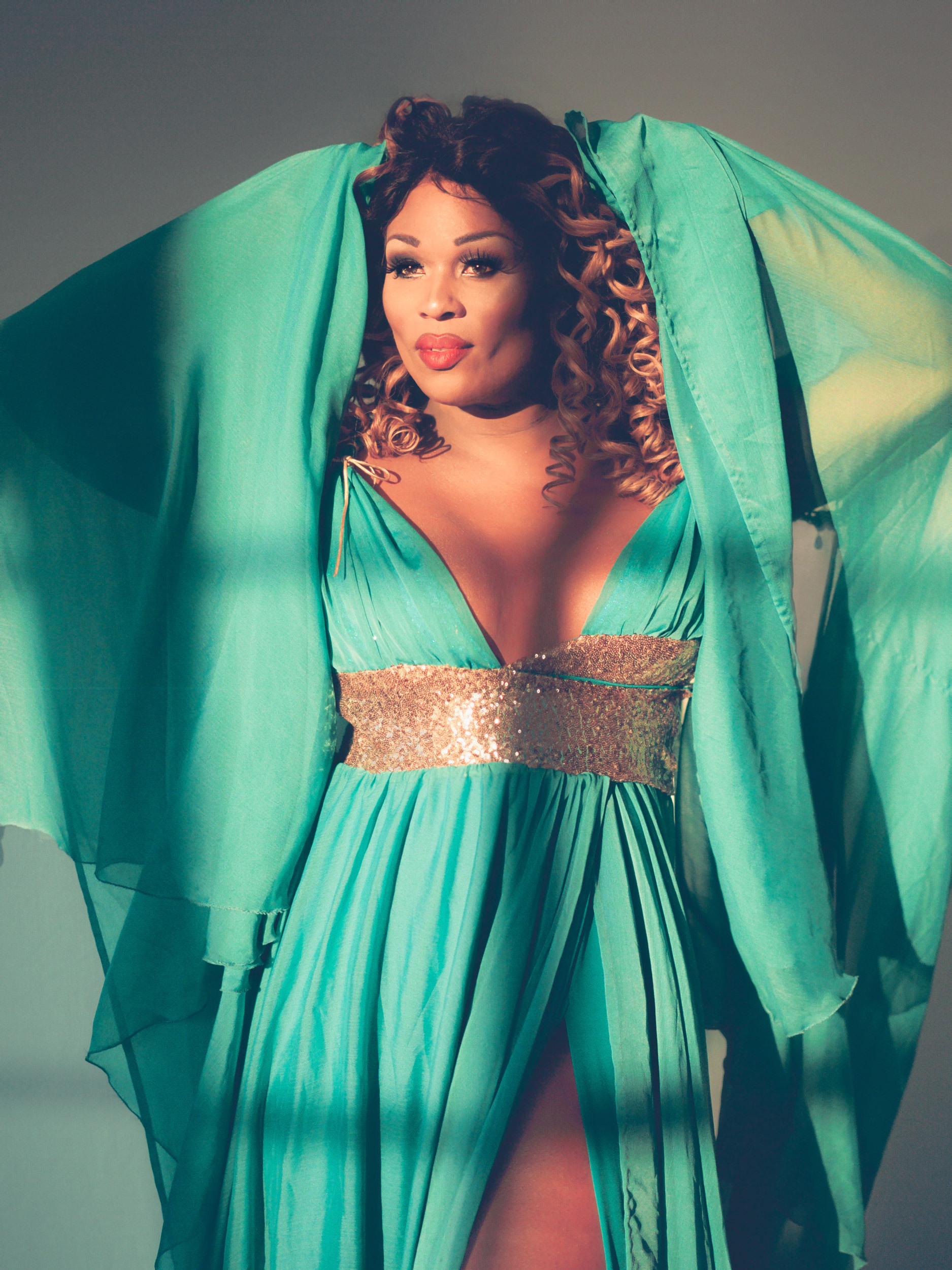 Portrait by James Emmerman
Dinner and a show: Room Service
"Before the show, I'm usually rolling out of bed and getting to work, just like anyone else, so I try to cook a healthy meal at home. But after the show, this is one of my favorite spots to go. Of all the places I've been, it has the best ambience, and they're quick and fast. I love the pineapple fried rice with either chicken or tofu."
Day-off movie: AMC Loews Orpheum 7
"To unwind, my favorite thing to do is go to the movies, especially those movie theaters with really plush seats, like the one on 86th Street. I pay way too much money, recline and then fall asleep in the theater, especially in the winter."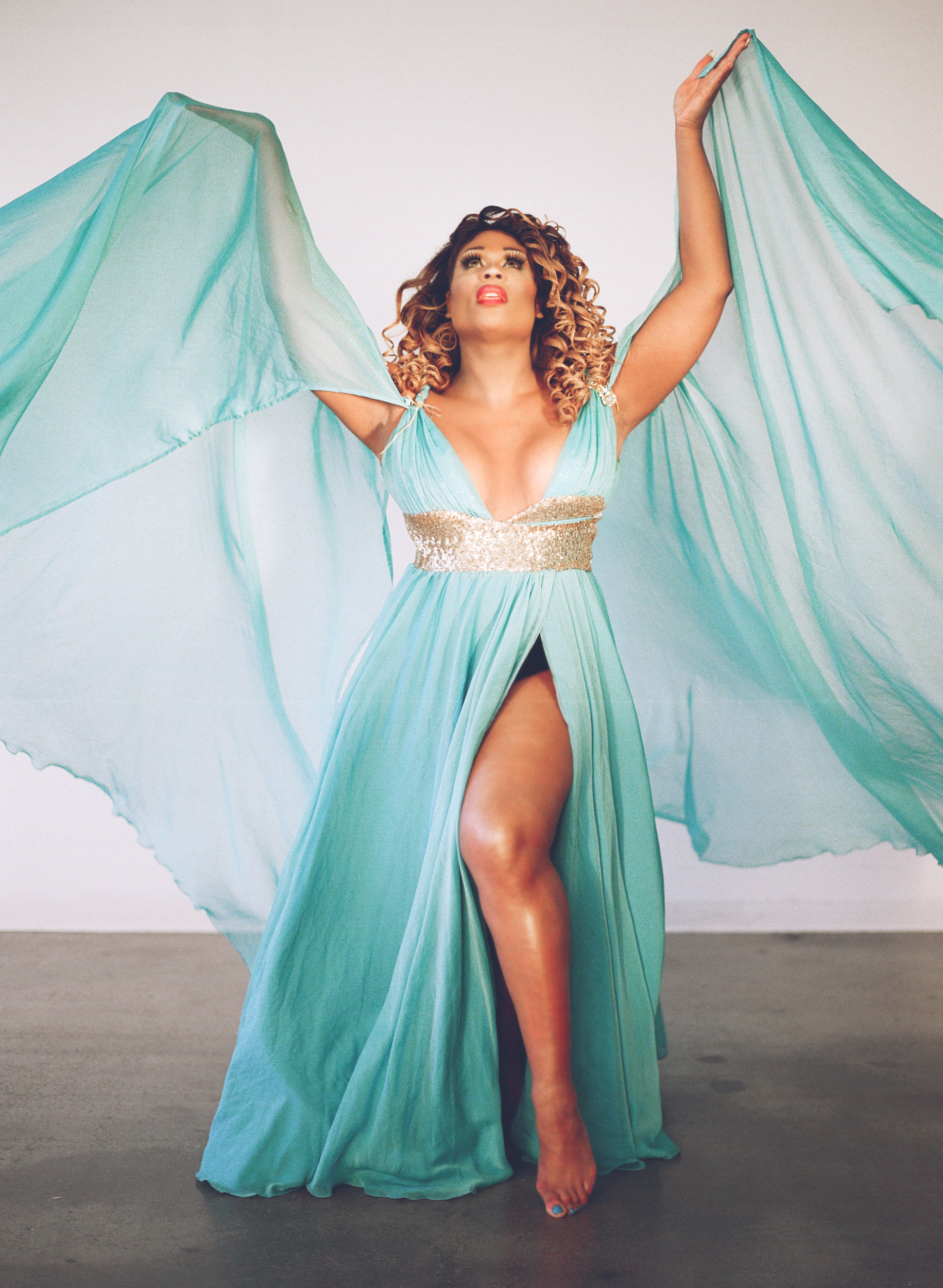 Portrait by James Emmerman
Up-and-coming: South Bronx
"I was recently dating someone who lived in the South Bronx, so I had the opportunity to go to a couple of places there. It's the area to watch, so let's all go! For me, this beautiful neighborhood has city life, but it's still far enough removed from the hustle and bustle. It has all the convenience that you'd want, but it isn't as crazy as Times Square."
Get involved: Sylvia Rivera Law Project
"They provide legal services to those in the trans and gender-nonconforming community. They can assist with so many things, not only when someone needs a lawyer for legal troubles, but also for the daunting and scary—but necessary process of changing your name and
your legal documents."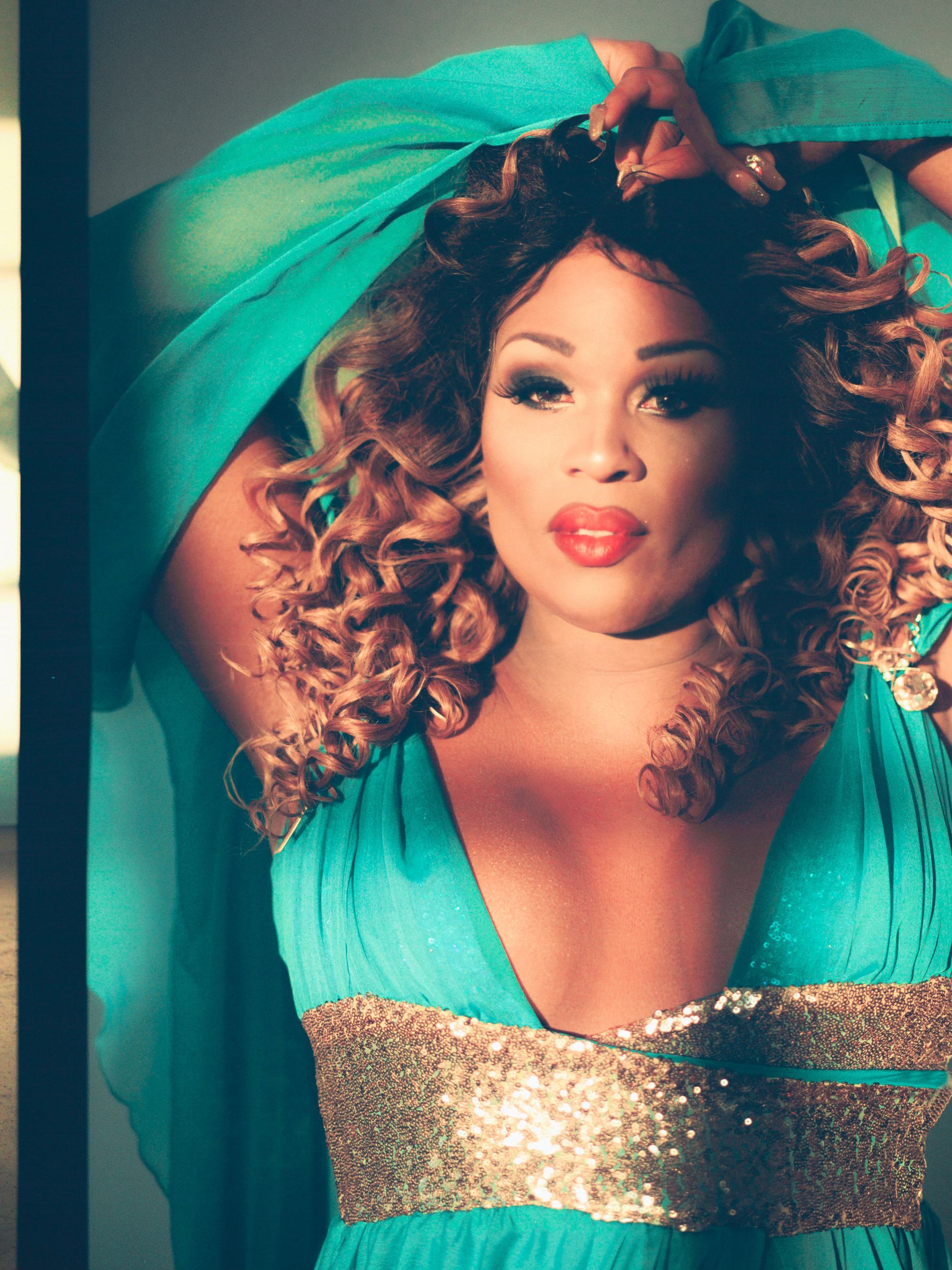 Portrait by James Emmerman
Midtown chill: 9th Ave Saloon
"When I want to relax over a nice Diet Coke—I don't really drink alcohol—I can enjoy a nice little juice with my friends at 9th Avenue Saloon. It's tried-and-true. It's very neighborhood, almost hole-in-the-wall, except it's too big. They have great drinks, and everybody knows your name, like on Cheers."
After you see Head Over Heels: King Kong
"I thought it was fantastic: The singing was wonderful, everyone's so talented, and, of course, the spectacle of the ape has got to be historic and cutting-edge. It's part animatronic and part puppet—it's so lifelike. I think it takes 20 people to operate the puppet; it's insane. They have an entire company of performers that's just dedicated to bringing this animal to life every night. That was unexpected. I recommend folks go see that—after they see Head Over Heels, of course."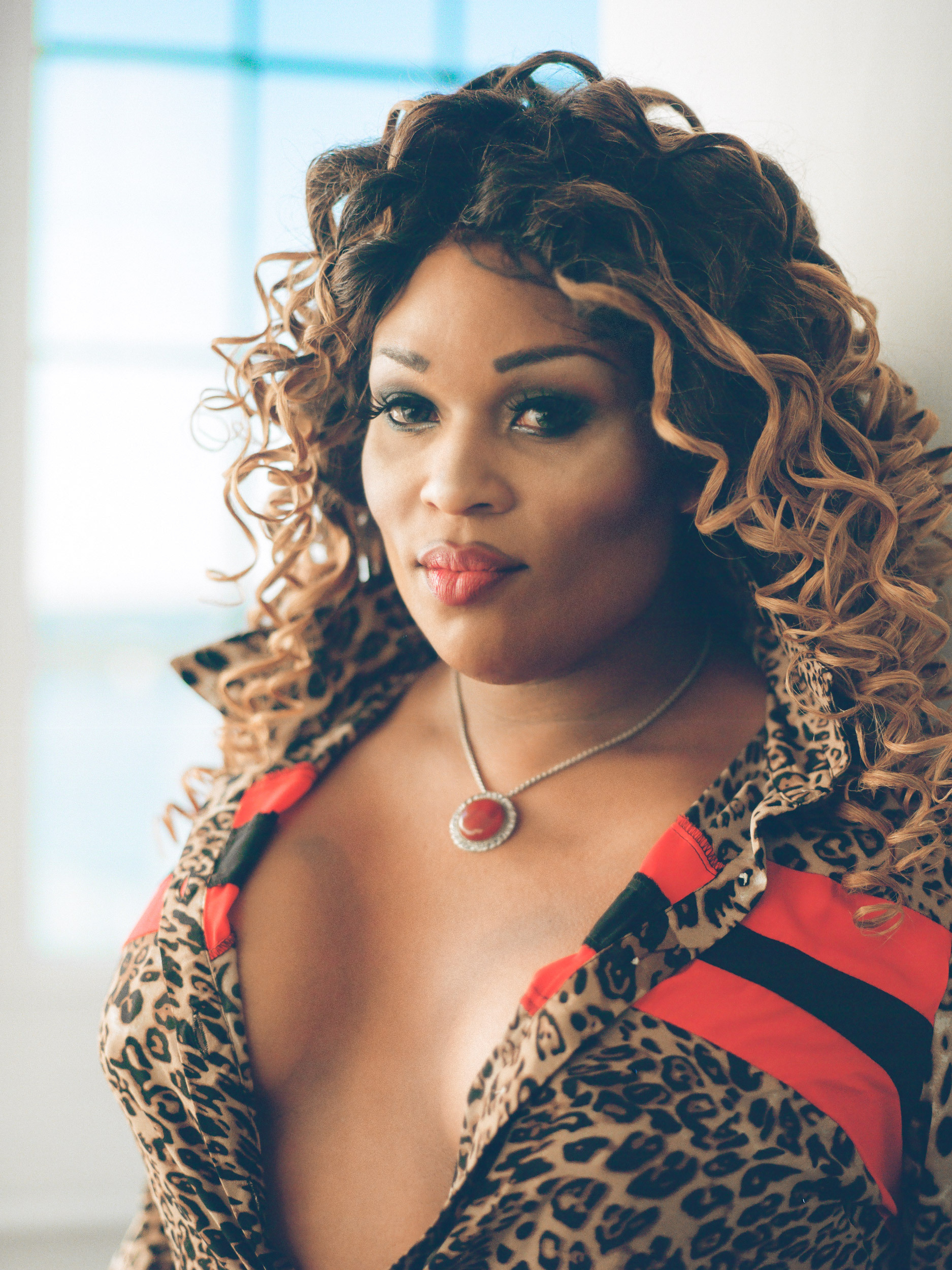 Portrait by James Emmerman
Photographed at DSG Studios