You know that feeling when you're so unbearably hungry, but you honestly can't decide where to eat (we know, it happens to us all the time too)? Well, now imagine if you had a dining-and-culture hub with everything you could ever crave under one roof.
You've used our restaurant reviews to plan your night out on the town, coming spring 2019 our curation will manifest itself in a brick and mortar cultural space in Dumbo where you can enjoy what our editors deem the best of the city—from perfectly-blistered pizza and velvety mezzes to tall stacks of flapjacks and tacos galore.
Since we pride ourselves on bringing you the top things to eat and do in NYC as soon as we stumble upon them, you can imagine how hard it was to keep this secret of our first lineup of chefs and restaurateurs joining the Time Out Market. But now we can finally start spreading the word, so let's walk you through the first 11 members of our market, we hate to flex but this is serious culinary squad goals:
Juliana's: Patsy Grimaldi is a New York pizza legend—he's been spinning dough since the age of 13 and worked in or owned pizza places all his life. In 2012, he came out of retirement at the age of 81 to open Juliana's together with his late wife Carol and long-time friend Matt Grogan. While we can talk about the nostalgia of their stellar egg creams or the fact that their pasta e fagioli tastes just like nonna used to make, we'd rather spend our time talking endlessly about how they're serving up some of the best pies in town.
Reserve Cut: That's right, we will be one of the only dining collectives to offer a kosher option. Since it opened its doors in Fidi in 2013, Reserve Cut has redefined the kosher dining scene and has established the restaurant as one of New York's most notable steakhouses, let alone a kosher one. At Time Out Market, the team around founder and owner Albert Allaham—who also owns a butcher's shop in Brooklyn and descends from a long line of master butchers—will use their well-known approach to kosher fine-dining in this fully kosher concept.
Bessou: Roughly translating to "home away from home," Bessou is here to show New York the lengths Japanese cuisine can reach past sushi and ramen. Tucked away in the East Village, the smallish eatery became quickly a mecca of comfort food, where well-conceived takes on owner Maiko Kyogoku's childhood favorites are honed by chef Emily Yuen's culinary finesse. Every dish on the menu is both vaguely familiar, yet pleasantly unique like bento bowls with miso roasted salmon or the classic rice ball onigiri redefined with a tonkatsu pork cutlet.
Clinton St. Baking Company & Restaurant: New Yorkers crave a comforting breakfast and Clinton Street Baking Company is the ideal spot to satisfy even the most discerning New Yorker. The beloved Lower East Side hotspot co-owned by Chef Neil Kleinberg and DeDe Lahman offers eclectic takes on classic American food and melt-in-your-mouth pancakes which cause two-hour weekend waits. While the classics will remain, Time Out Market will offer exclusive dishes like brioche French toast with lemon curd and fresh blackberry syrup or raspberry jam pancakes.
Miss Ada: No, Miss Ada isn't the name of some chef's grade-school teacher. Rather, it's a playful twist on the phonetic pronunciation of misada, the Hebrew word for "restaurant." It's also where chef-owner Tomer Blechman marries his childhood memories of cooking with his grandma and grandpa in Tel Aviv and his experience working in revered New York restaurants like Gramercy Tavern and Bar Bolonat. The result is an exquisite, unique twist on modern Mediterranean cuisine including some of our favorite mezze and hummus in town.
Mermaid Oyster Bar: An oyster happy hour favorite, Mermaid Oyster Bar is a NYC institution, successfully satisfying the city's seafood cravings since 2007, together with its two sister restaurants The Mermaid Inn East Village and Upper West Side. Owners Cindy Smith and Daniel Abrams will be bringing a curated list of the freshest raw oysters and clams available to Time Out Market and scrumptious cooked seafood, like lobster mac-and-cheese and their buttery lobster rolls.
Alta Calidad: Chef/Owner Akhtar Nawab felt the distinct similarities between the cuisines of Mexico and his parents' native India. Having grown up learning to cook with his mother as his culinary inspiration, for Alta Calidad he created a marriage of the two cuisines with exciting flavors and satisfying standout dishes. Alta Calidad offers a creative and innovative take on Mexican cuisine, like crispy tempura shrimp tacos or his take on roti prepared through a Mexican lens.
Jacob's Pickles: Comfort food has never looked better than it has at Jacob's Pickles. Owner Jacob Hadjigeorgis has created an Upper West Side institution, bringing New Yorkers together over home-cooked food. Entering Brooklyn for the first time will be his chef-elevated takes on homey classics like southern biscuit sandwiches, mac-and-cheese and fried pickles, of course.
FELICE: Since forming over a decade ago, ​​​FELICE Restaurant and Wine bar, part of SA Hospitality Group, has become neighborhood staples with three locations on the Upper East Side and one in the Financial District. Time Out Market gives FELICE PASTA BAR a venue across the river to Brooklyn where they will bring the authentic flavors of Tuscan fresh antipasti and pasta they have become revered for.
DŌ, Cookie Dough Confections: Since founder and CEO Kristen Tomlan opened the doors to her gorgeously colorful Greenwich Village store in 2017, endless lines have snaked around it instantly, eager to enjoy her gourmet cookie DŌ treats—scoops of safe-to-eat raw cookie dough served like ice cream. Even more over the top are the cookie dough ice cream sandwiches, sundaes, and milkshakes that will no doubt have you destined for sugar Nirvana. It is the utmost New York decadence.
Avocaderia: Francesco Brachetti and Alessandro Biggi founded Avocaderia on the principles of offering people a healthy, tasty and fun meal, using a particularly popular fruit in every dish—the avocado. Whether it's mashed up into guac or sliced into a rose, avocados shine in every uncomplicated toast or nourishing bowl that gives us a reprieve from an everyday sad desk lunch.
Hungry for more? We still have many more delicious additions coming to Time Out Market that we can't wait to tell you about.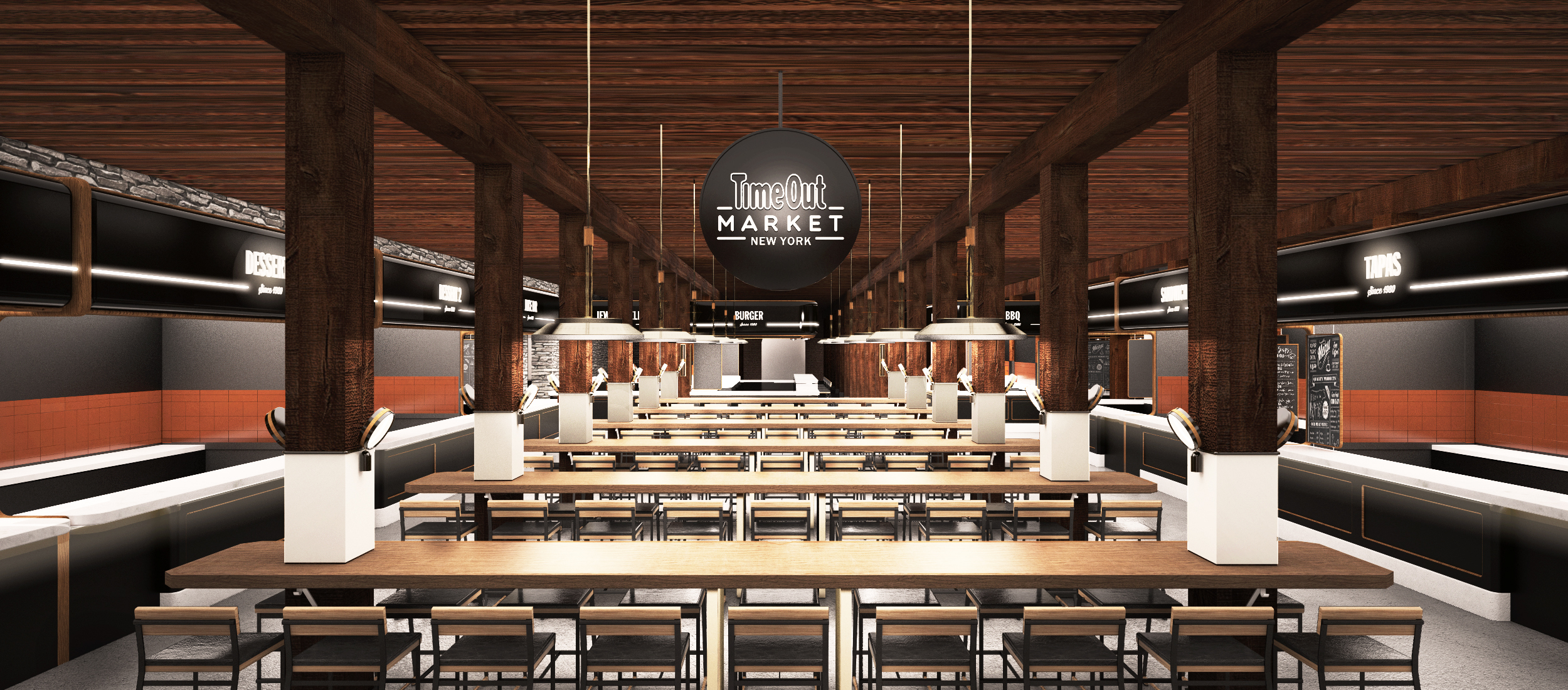 Sign up to Time Out New York to get updates on Time Out Market New York and more.