"Let Me Tell You" is a series of columns from our expert editors about NYC living, including the best things to do, where to eat and drink, and what to see at the theater. They publish each Wednesday so you're hearing from us each week. Last month, Things To Do Editor Rossilynne Skena Culgan wrote about a sleepover with wolves just an hour from NYC.
Each summer in NYC, I inadvertently pick up a second job: Tour guide. As friends and family visit the city, I pull together detailed itineraries, make dinner reservations, and reserve tickets, customizing each step for the person visiting. Coordinating all of this has taught me some lessons about New York City's biggest tourist attractions. Now, I'll pass along these tips to you, whether you're a fellow New Yorker playing tour guide or a visitor who needs some insight from a local.
Before I dig into my top 10 tips, I know some New Yorkers eschew the major tourist attractions, but I've got love for both the popular places as well as the secret spots. If you're making an itinerary for a visitor, try to mix it up with some of both.
1. Find the best bathroom in Central Park
If nature calls when you're visiting the nature in Central Park, there are plenty of bathrooms to be found. But if you can hold it, I prefer walking to the best one, the public restroom next to Tavern on the Green on the west side of the park. It's the cleanest one in the park and I've always found it stocked with toilet paper and soap (which isn't a guarantee in the other park bathrooms).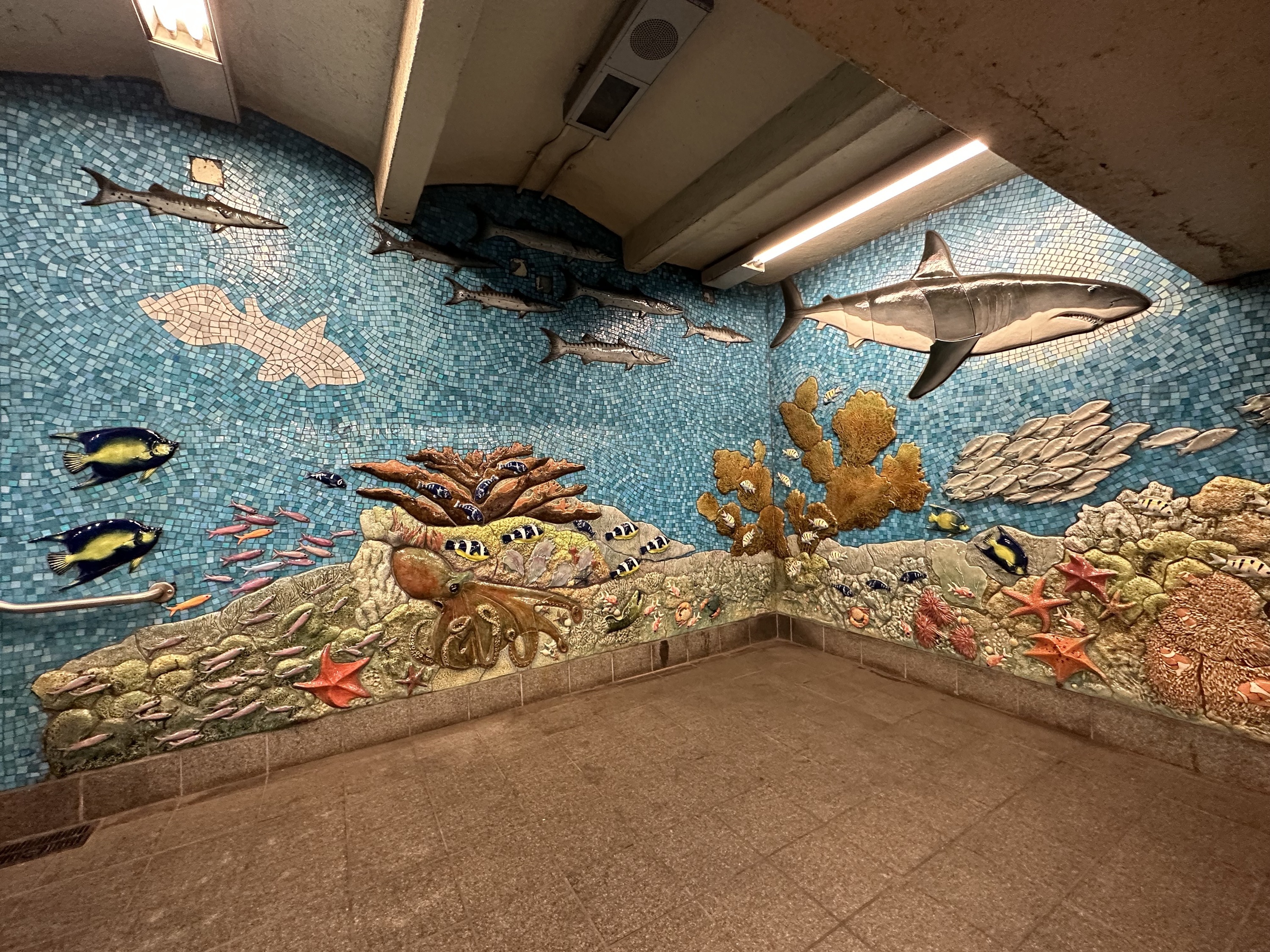 2. Take the subway to AMNH
No matter where you're staying, try to take the subway to the American Museum of Natural History for an extra special experience. With the walls covered in mosaics of sea creatures and reptiles, the 81st Street–Museum of Natural History station feels like an extension of the museum. The subway journey adds to the excitement of visiting the museum, whether you're there with kids or adults.
3. Budget plenty of time for Ellis Island and the Statue of Liberty
Prepare to make a day of it if you're visiting Ellis Island and the Statue of Liberty. Getting to the ferry location can take a while, then you've got to go through an airport-style security process, then you'll have to wait in line to get onto the ferry. Once you actually get to Liberty Island, you'll want to spend plenty of time exploring Lady Liberty. After you're done there, hop on the ferry to Ellis Island, where a large museum awaits. I'd recommend eating lunch between the two; you can find cafeterias on both islands. It's not going to be your best meal in NYC, but it's key to prevent hanger.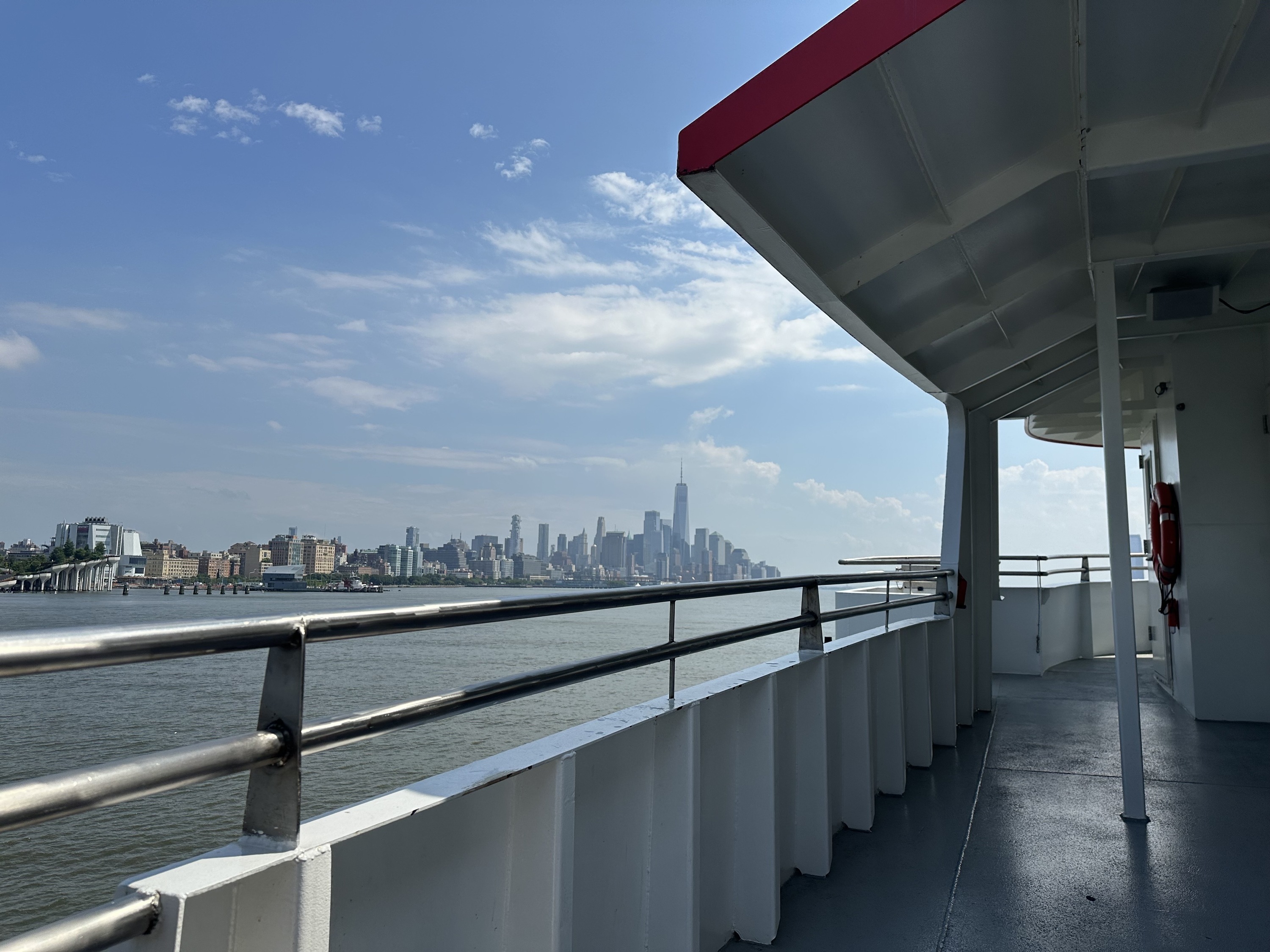 4. Splurge on the premium Circle Line seats
A Circle Line sightseeing cruise offers an excellent way to experience the city and see major landmarks, especially for those who would prefer to sit rather than walk from site to site. I recommend the 90-minute landmarks tour where you'll see Little Island, One World Trade Center, Ellis Island, the Statue of Liberty and lots more. If you can spare it, it's worth splurging on the premier seats, which offer early boarding and exclusive, cushioned seating on the top deck. I recently took my grandmother on the tour and she loved it, so it's even grandma approved.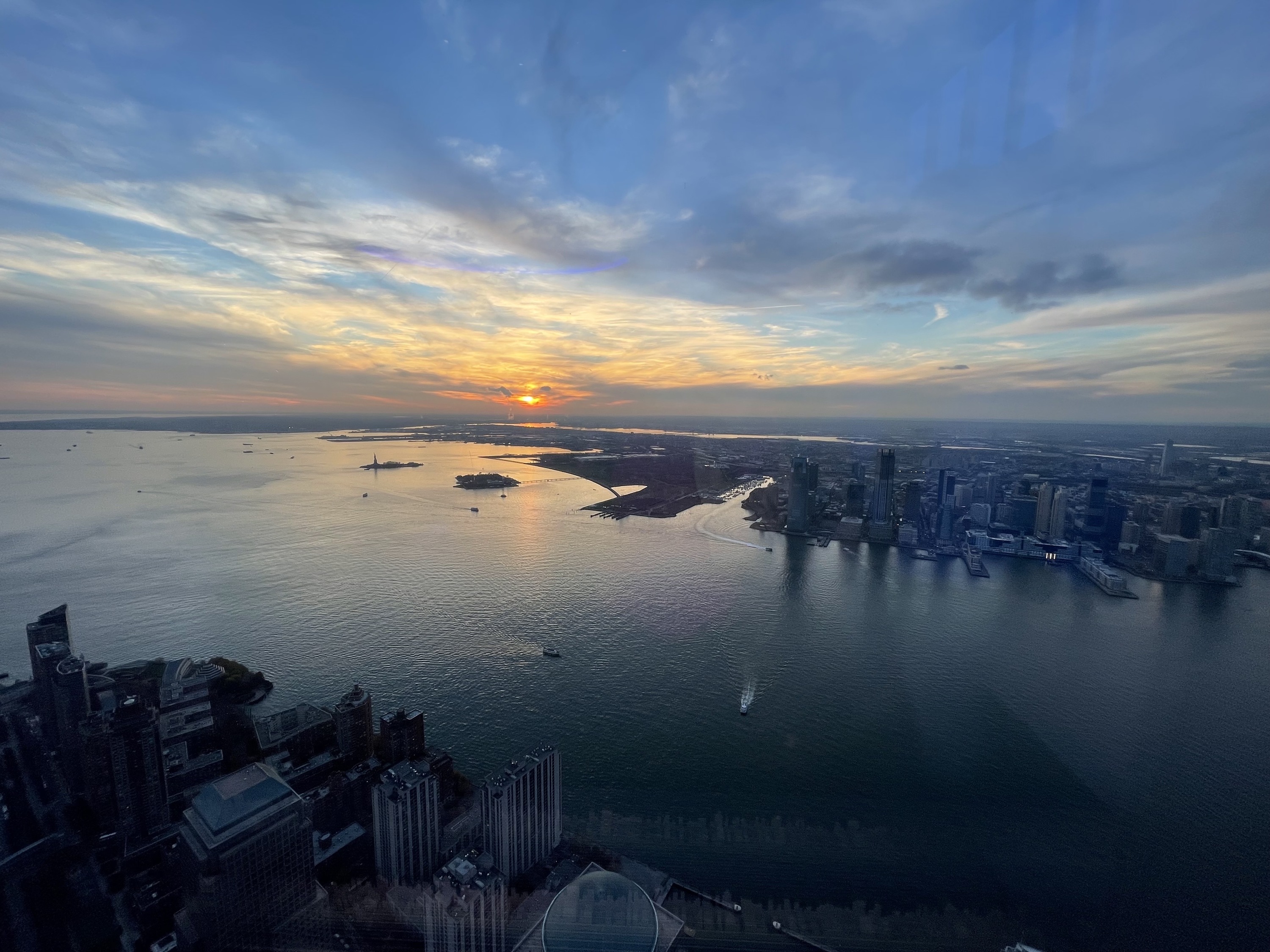 5. Choose your observatory wisely
Going all the way up to one of NYC's observatories is a thrilling treat for visitors, and there are plenty of options to choose from. Each one offers its own unique experience. My favorite is One World Observatory, which begins with a dramatic video, then unveils the city's skyline. It's completely indoors, wheelchair accessible and climate controlled with freshly updated bathrooms and stunning views.
The Empire State Building observatory appeals to history buffs as you can learn about the tower's fascinating history along with enjoying the view. Top of the Rock presents a cool view because you can get on eye level with the Empire State Building. Edge works for thrill seekers, and Summit's great for those who prefer some art with the view.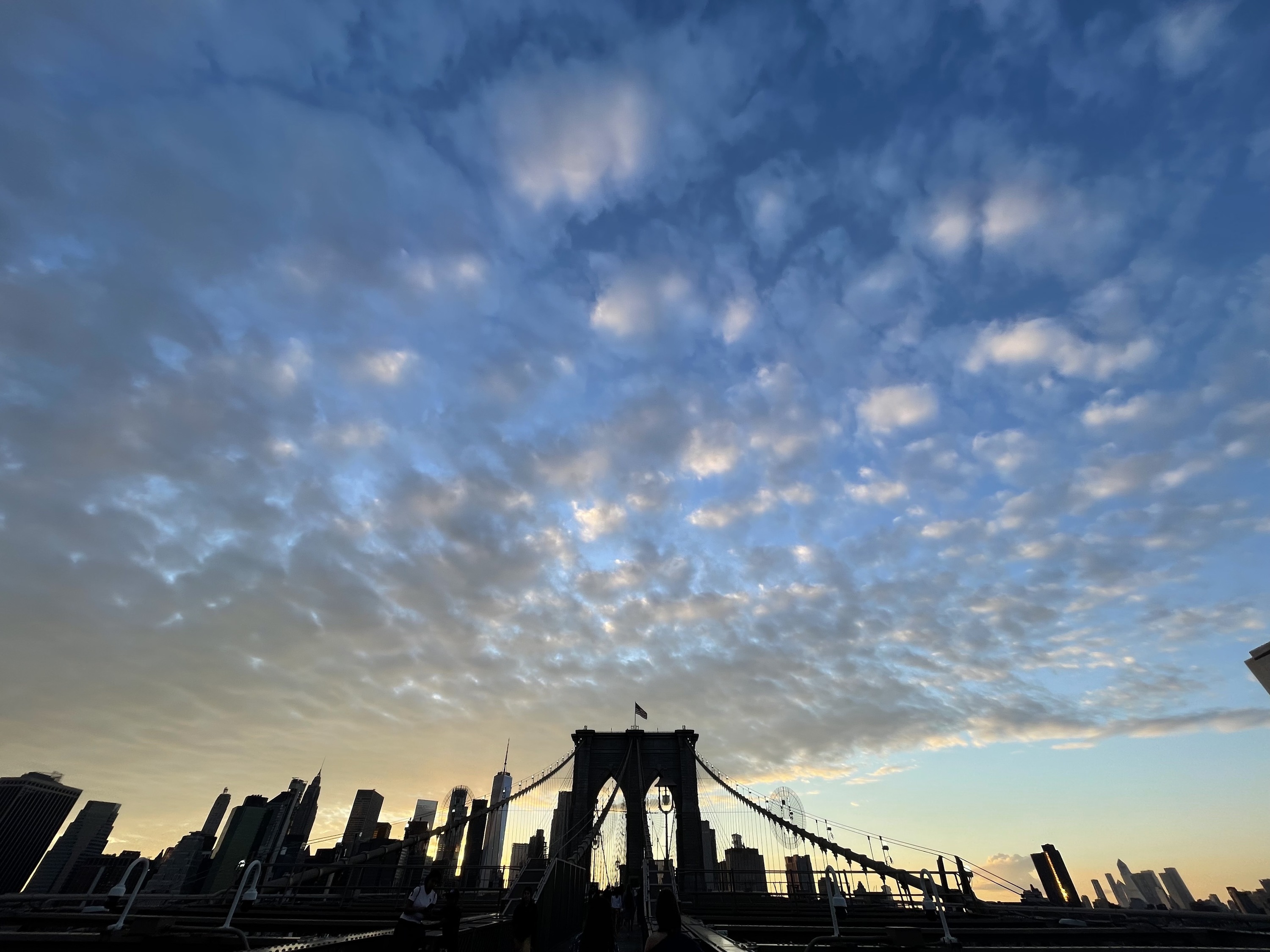 6. Keep it moving on the Brooklyn Bridge
A walk along the Brooklyn Bridge promises stunning views step after step. It's totally OK to step to the side and snap a few photos of the view. It's also OK to ask someone to take a picture of you and your family or friends (seriously, New Yorkers aren't as rude as we're portrayed!). But one thing that's not OK: Blocking the entire walking path with your photoshoot. The bridge is a commuter thoroughfare, not a runway.
7. Look for the secret artwork in Times Square
While many New Yorkers won't set foot in Times Square, I respect Times Square for what it is—and for a visitor, it's a must-see. While I do recommend avoiding the chain restaurants and the overly aggressive Elmo characters who want hugs (and money), I revel in the glittering lights and the fast pace. I'm also not above perusing the M&M store and admiring the glaze waterfall in Krispy Kreme.
While you're there, look for (or actually listen for) the secret artwork hidden inside a sidewalk grate. Here's how to find it.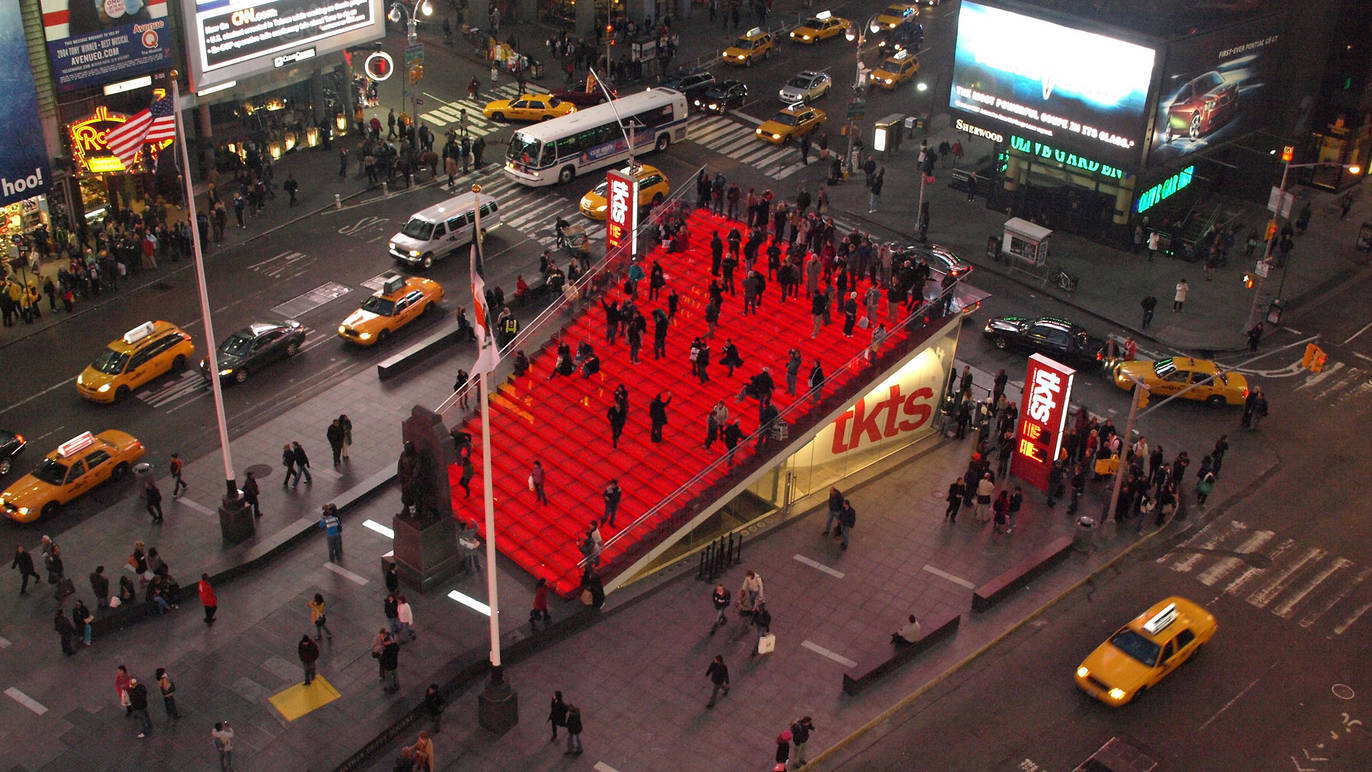 8. Grab rush tickets for Broadway
If you've got your heart set on seeing a certain show or you've got specific tastes in seating, then be sure to buy your Broadway tickets well in advance. But if you're more flexible on the details, try for same-day rush tickets, which are much cheaper. Here's how it works: You've got to go to your theater of choice before it opens, then wait in line, and then talk with the box office staff to see what tickets are available that day.
You can also let TKTS or TodayTix do the work for you. Here's more on how to do that.
9. Go to the Met after hours
The grand dame of American museums, a trip to The Met is a must. While visiting any time offers an awe-inspiring experience among the world's finest works of art, I suggest dropping by in the evening. The Met hosts Date Nights on Fridays and Saturdays from 5-9pm complete with live music, drink specials and light bites. In addition to the elevated experience, it's usually a little less hectic than during a weekend day.
10. Whisper in Grand Central
If you're visiting Grand Central, you're probably there for the resplendent celestial ceiling—and it's definitely worth admiring. Look up to see if you can find the gray rectangle (it's by the crab's claw) indicating how dirty the ceiling used to be before it was cleaned.
But don't leave yet. Head downstairs to the basement dining area. Just out front of the Grand Central Oyster Bar & Restaurant (super fun for a meal, by the way), you'll find the Whispering Gallery. Have one person stand at one corner and another at the opposite corner diagonally. Ask one person to speak directly into the corner, and their partner will be able to hear every word.