The best things to do in Central Park
The best things to do in Central Park aren't just for tourists! There are attractions for everyone in NYC's iconic park.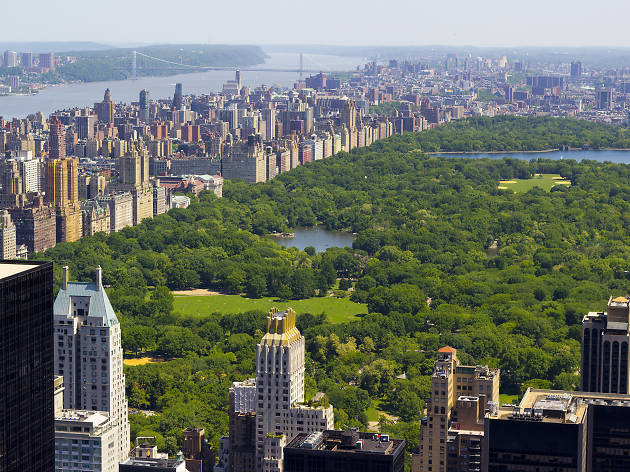 Get ready to explore the city's playground in a way you never have before with our list of the best things to do in Central Park. Central Park is one of the top New York attractions that locals love too, and it is the heart and soul of the city. Sure, it's one of the best NYC parks, but it's not just lawns, trees and picnic spots (as grateful as we city folk are for those). Check these 11 must-do things in Central Park off your bucket list. Many of them are some of the best things to do in fall!
RECOMMENDED: Full guide to Central Park in New York
The best things to do in Central Park
Find great free things to do today
Looking for a gratis event going down exactly the same time as you're reading this? We've got you covered! Discover the top free things to do right now.
Read more
Sponsored listing
Sushi Sushi
The two outposts of this sushi joint—in Harlem and Greenwich Village—offer a nearly identical menu of Japanese classics. Start the meal with some shrimp shumai, edamame or a light seaweed salad ($5). If you're after a roll, there are plenty of options to choose from, including classics like a spicy tuna roll ($5.50) or signature options like a rainbow roll ($10). Sashimi lovers might want to go all in on a 13-piece box with everything from striped bass to yellowtail ($23). If raw fish isn't your style, Sushi Sushi also offers plenty of cooked options, like teriyaki rice bowls with your choice of seafood—salmon, squid, tuna, fluke or sea bass—and broccoli, asparagus, onions, cucumber and avocado ($19). For dessert, try a sweet roll with PB&J or banana, nutella and strawberries or a tempura-battered and fried Twinkie (all $5).
Venue says: "Now delivering fresh, tasty sushi anywhere in Manhattan! Order now by calling 212-477-4000, catering also available."