To everything there is a season, and fall in New York City is for restaurant openings. Sure, new places pop up all year-round, but autumn in Gotham is peak for pursuing the five boroughs next bests, future favorites and aspirational reservations. Like last year's K'Far, Masalawala & Sons and Kru, some of these entrants to the local hospitality landscape may go on to renown among our highest reviewed destinations. These are the most likely to succeed for 2023.
Le B.
West Village
Projected opening date: September 22
Tell your friends . . .
They're about to see New York City's most nostalgic chandelier all aglow once more. Grand illumination aside, Chef Angie Mar of Beatrice Inn fame swaps her beautifully appointed follow-up, Les Trois Chevaux, which opened with spendy, Frenchie menus in 2021, with what she calls "a more downtown restaurant," in a press release. "The lighting is lower, the jackets are off, it's come-as-you-are," the release reads. Yes, the name's a note to the ye olde Bea, with planned menu items like dry-aged duck, crab Wellington, lobster Newburg and an oyster mornay flambé. In another nod to The Beatrice Inn, the erstwhile hotspot's original burger will be available, but only at the bar. Mar says she'll move Les Trois Chevaux uptown in 2024.
Metropolis
Lower Manhattan
Projected opening date: September
Tell your friends . . .
A night at the theater gets delicious. Celebrity chef Marcus Samuelsson, whose Red Rooster is now in its 12th year, while his 2022 opening, Hav & Mar, was just added to the Michelin Guide, is always one to watch. This huge space mingles with the lobby at the World Trade Center's Perelman Performing Arts Center, intending to evoke a "performance hall" aesthetic. The venue teases cuisine influenced by "the diversity of the five boroughs defined by generations of immigrants and honors the convergence of cultures throughout the great city of New York."
Nōksu
Midtown
Projected opening date: October 6
Tell your friends . . .
This place is so underground. New York City's subway-adjacent hospitality operations—Nothing Really Matters in the downtown-bound 1 train station at 50th Street and La Noxe at 28th Street notable among them—grow with the opening of Nōksu down the stairs at Herald Square at Broadway and 32nd Street, northeast. Chef Dae Kim's $225, seafood-forward, Korean-influenced menu includes more courses than the space's twelve counter seats.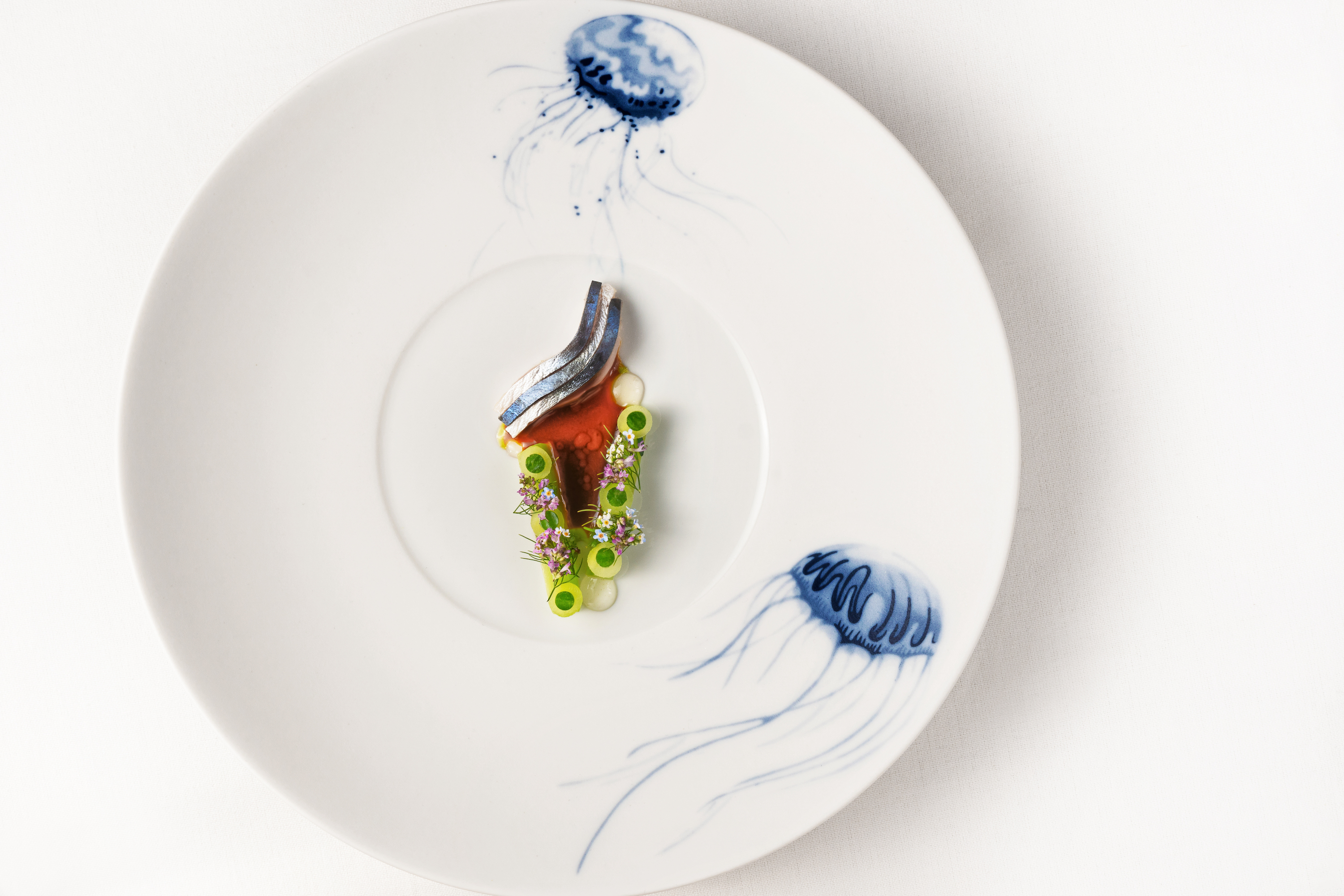 Hamburger America
Soho
Projected opening date: Mid-October
Tell your friends . . .
Here's the beef. The James Beard award nominated author of a burger book by the same name turns the written word tasty at Hamburger America. In addition to a classic smash on a toasted bun with American cheese, mustard, onions and pickles and a fried onion variety, a third burger option inspired by recipes from coast to coast will cycle through monthly. Grilled cheese, peanut butter and jelly and hot ham sandwiches will also be on offer.
Swoony's
Columbia Waterfront District
Projected opening date: October 25
Tell your friends . . .
It's the one sort of between Cobble Hill, Carroll Gardens and Red Hook. Chef Sal Lamboglia's perfectly nice Cafe Spaghetti became the toughest table in its quadrant of neighborhoods when it first opened on Union Street on the less convenient side of the BQE last year. Now, he'll follow it with Swoony's, nearby, described, so far, as an American Bistro with steakhouse classics.
Coqodaq


Flatiron
Projected opening date: November
Tell your friends . . .
Cote can wait. Restaurateur Simon Kim's follow-up to that impossible-to-book, Michelin-starred Korean steakhouse aims to encapsulate "a modern and family-friendly cathedral for fried chicken." It also promises a "clubby feel" for those EDM bebes.
A follow-up for Don Angie
West Village
Projected opening date: November
Tell your friends . . .
The reservation race begins again. Angie Rito and Scott Tacinelli, the duo behind another hard to book destination, Don Angie, return to the neighborhood, block and nearly the very same address with their expansion right next door. Expect raw bar bites and handmade pasta at the as-yet unnamed, 55-seat operation.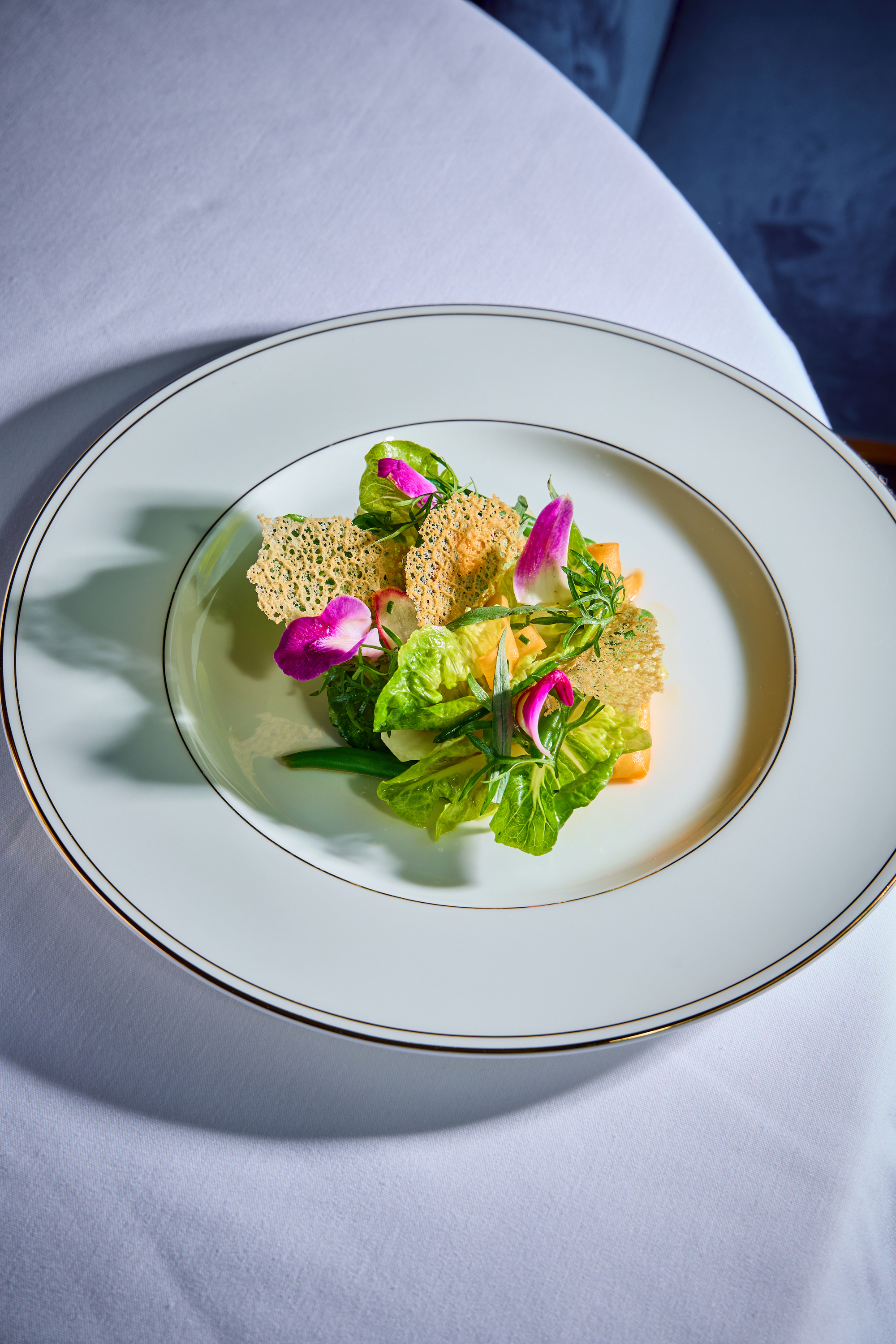 Café Boulud
Upper East Side
Projected opening date: November
Tell your friends . . .
It's the Daniel guy. Famed chef and restaurant marker Daniel Boulud's eponymous cafe is back with Café Boulud, 2.0, after the original closed in 2021. Its new residency at the Beekman hotel is pitched, in part, as "an elegant ensemble of a bar, a dining salon and private dining rooms, as well as a speakeasy and a wine cellar table combining distinctive culinary experiences with artistic and cultural programs centered on craftsmanship and Art de Vivre." The menu is expected to diverge from its predecessor's.
Sip and Guzzle
West Village
Projected opening date: Coming soon
Tell your friends . . .
This is what they did to The Cornelia Street Cafe. The ground floor "Guzzle" component is a "saloon," by Steve Schneider, an alum of Employees Only's Singapore outpost. "Sip" is the speakeasy-themed counterpart downstairs in what used to be the beloved cafe's event space. Award-winning beverage professional Shingo Gokan leads below, where they'll prepare cocktails with uncommon mixers like Wagyu beef and sushi vinegar. Gokan is also the founder and CEO of SG group bar management company, and Sip and Guzzle follows his Tokyo bar, The SG Club. Chef Mike Bagale, previously of Chicago's Michelin-starred Alinea, steers the kitchen.
Naks
East Village
Projected opening date: Coming soon
Tell your friends . . .
This can't miss. Unapologetic Foods, the hospitality group responsible for top spots Dhamaka and Masalawala and Sons mints hit after hit, and Naks is their upcoming Filipino restaurant, spearheaded by the former's chef de cuisine Eric Valdez. À la carte and tasting menus will be available.