Back by popular demand is Brooklyn pizzeria L'Industrie's special Valentine's Day wedding offering at 254 South 2nd Street by Havemeyer Street. Just like last year, the destination will turn into a pop-up chapel where up to 12 couples will be able to tie the knot or renew their vows.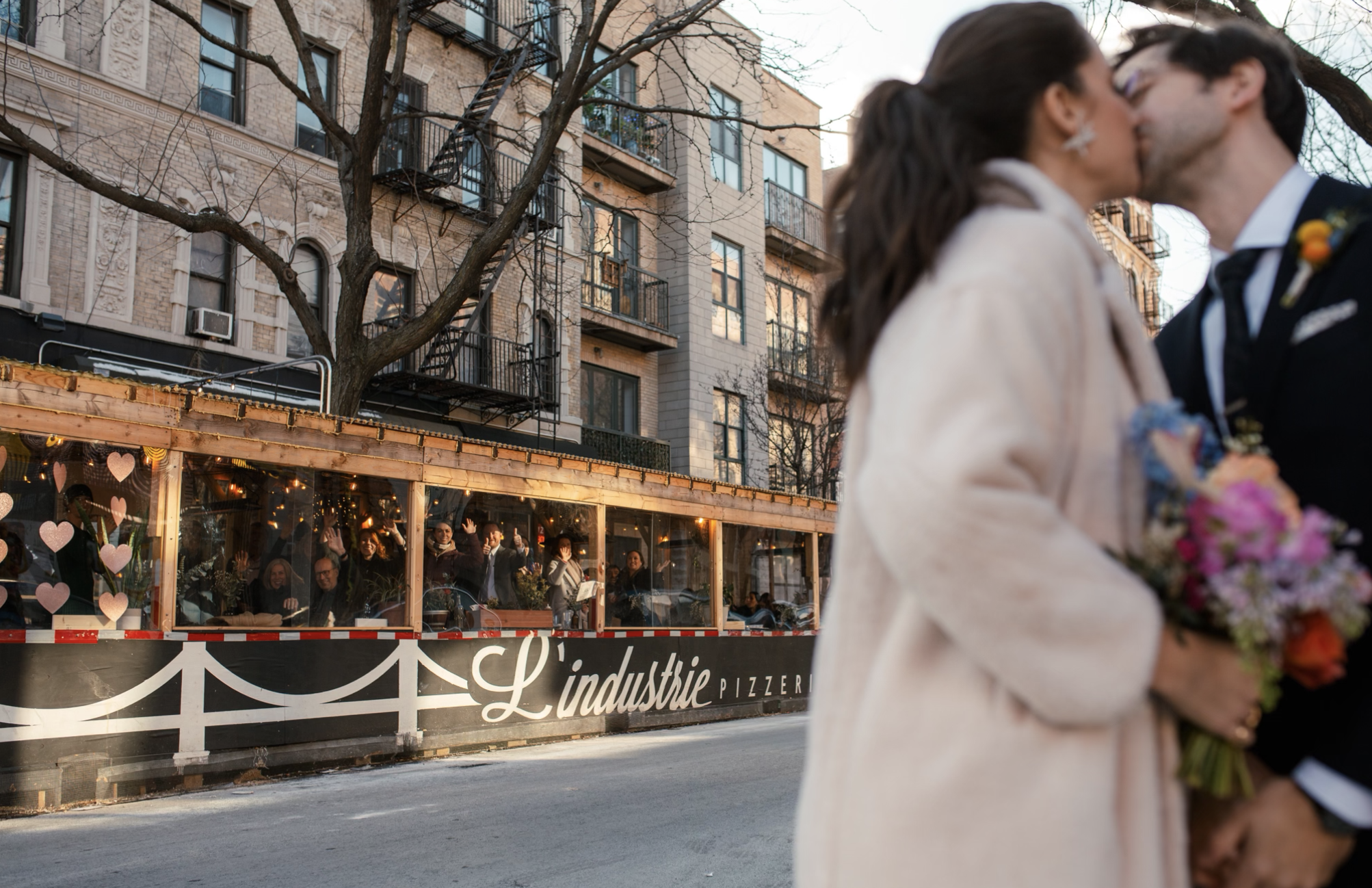 New Yorkers with a flair for the creative will be able to get married there by booking their nuptials on OpenTable right here.
The "elopement experience" will cost you a total of $700—a fraction of the price of a more traditional New York wedding—and include an officiant, a photographer, two pizzas of your choice, a bottle of Champagne or wine and "coordinating assistance to pull all the intimate wedding details together."
If you've already tied the knot but don't want to miss out on this very-NYC experience, worry not! You can book a vow renewal ceremony for $700 as well. A total of 20 guests will be allowed to witness the ceremony and the particular package will include all the same perks of the elopement experience.
Although the February 14 offerings at L'Industrie sound super-cool and unique, we understand that wedding bells aren't necessarily ringing for all, which is why we've got a few lists ready for you. Here are the best restaurants for Valentine's Day dinner in NYC, plus the best things to do in town during the day of love and a list of the most romantic eateries in the city. We'd also like to remind you that New York is home to two of the most romantic restaurants in the whole country.
One more idea: you can actually buy out an entire candy store in NYC on the day of love. Why not, right?