The best breakfast sandwiches in NYC
Kick off your day the right way with eggs, bacon, avocado and more on the best breakfast sandwiches in NYC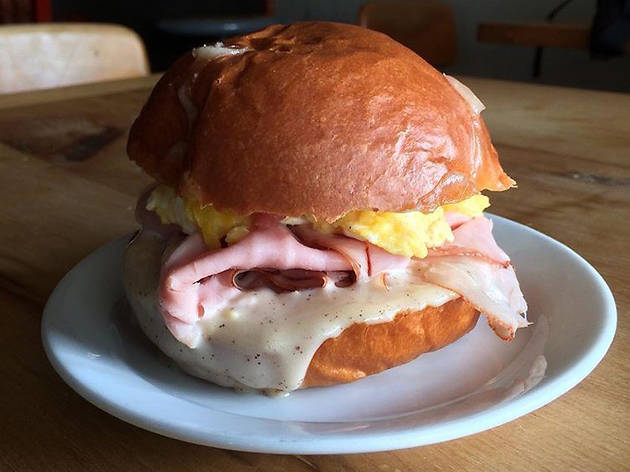 Best breakfast sandwiches in NYC
Restaurants, Sandwich shops
Low-and-slow meats are the stars of this midtown sandwich shop, outfitted with a communal table, wood counters and exposed brick walls. Breakfast combos include the Southern-style Ol' Grumpy (beef chili, soft-scrambled eggs, pimento cheese, cilantro) and the Mediterranean-esque Giulia, with sunny-side eggs, olive spread and basil.
Restaurants, Sandwich shops
This tiny, low-key sandwich shop creates simple yet remarkable sandwiches that rely on pedigreed produce. Most are served on house-baked sea-salt-speckled focaccia, a versatile vehicle that encases sardines, salsa verde;and house-pickled eggs in the Captain's Daughter, a delicious riff on a pan bagnat.
Need a hair of the dog?
From the 80-year-old original to a new Korean-accented number, these are the best Bloody Marys in NYC